Deciding on a profession to build your career in is challenging. Many make the mistake of choosing a profession without sound knowledge regarding that particular field, which ultimately leads to trouble. You can avoid that by thoroughly considering different aspects of the career you're interested in before making any final decision.
If you are new to the nursing career, you might need clarification on the varieties this career offers. Today we will answer the question, "What does a registered nurse do?" Besides their role, we will also inform you about other aspects of this job, such as their work environment, qualifications, salary, job outlook, and more.
What Is a Registered Nurse?
Registered nurses (RNs) are healthcare professionals who offer holistic patient care. Besides covering various clinical tasks, RNs also provide a shoulder to lean on and words of comfort. Further, they are an essential resource for patients and family members that rely on nurses for information regarding their health conditions. Depending on the work environment and the state in which they reside, RNs might or might not need a physician's supervision.
RNs are responsible for managing different aspects of patient care. Below you can find a detailed overview of their duties and responsibilities.
What Does a Registered Nurse Do?
RN duties and responsibilities often depend on the patient population and where they work. While an oncology nurse must care for and observe cancer patients, a geriatric nurse deals with elderly patients. However, their tasks are mainly the same across different patient populations. So, what does a registered nurse do in a hospital or other healthcare areas, exactly? Generally, their duties include, but might not be limited to:
Assessing patients' conditions;
Recording medical histories and symptoms;
Observing patient changes;
Administer medicine and treatment;
Collaborate with other healthcare members;
Monitor medical equipment;
Help conduct diagnostic tests, etc.
Furthermore, patient education is another essential part of their responsibilities. RNs must ensure that every patient is well-informed on how to manage their condition once they are discharged.
Where Does a Registered Nurse Work?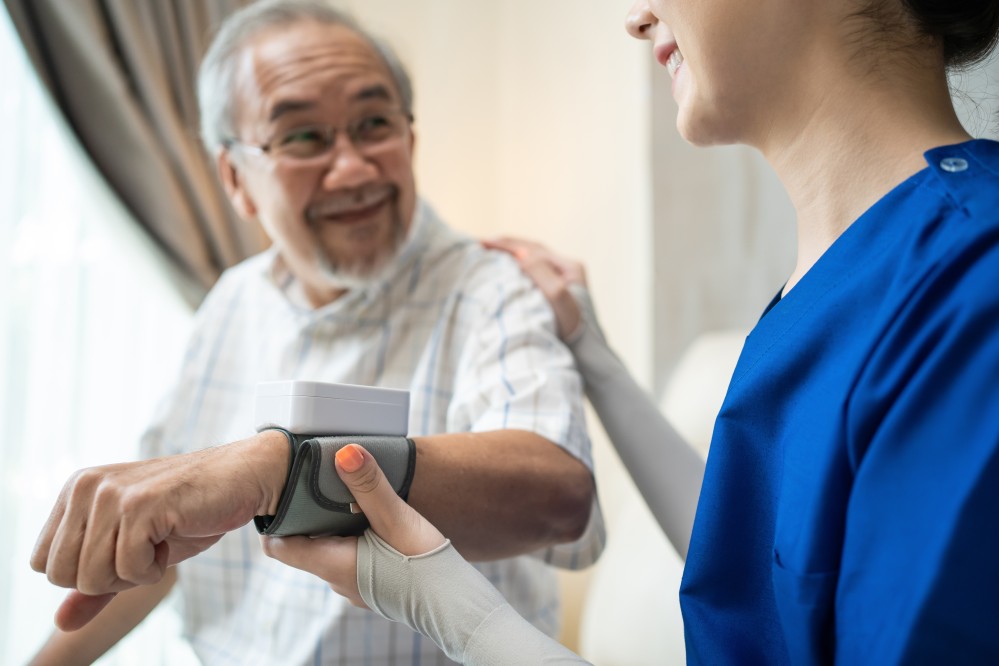 60% of employers of RNs are hospitals. While it is logical that RNs are mainly associated with hospital work because of their availability in such areas, the truth is that there are many other opportunities for RNs in various workplaces. Depending on their interest and specialty, RNs can take their work into other areas such as corporate environments, schools, etc.
According to the Bureau of Labor Statistics (BLS), last year, RNs held about 3.1 million jobs, and the largest employers of this career were as follows:
Hospitals; state, local, and private – 60%
Ambulatory healthcare services – 18%
Nursing and residential care facilities – 6%
Government – 6%
Educational services; state, local, and private – 3%
Registered Nurse Qualifications
To become an RN, you need to have the proper education, obtain a license and certifications, and, when required, seek further education. Nursing is known to be among the most challenging yet rewarding careers one might aspire to achieve. Therefore, you can make your patients feel safe and welcome only if you meet the education criteria explained below.
Education and training
RNs are required to have an associate's degree, at minimum, which typically takes less time than other educational options. The American Institute of Alternative Medicine (AIAM), more specifically, offers an RN program, which allows you to earn an Associate of Applied Science (AAS) degree in only 15 months.
However, if you want to further your education, you can pursue a bachelor's degree. Regardless of your education path, you can expect to take courses in chemistry, math, pharmacology, cultural diversity, humanities, etc.
Certification and license
Besides the diploma, RNs can also choose to become certified in desired areas. Remember that most employers don't require certificates, but that shouldn't stop you from acquiring one or more. And most importantly, if you want to start practicing this profession, you must pass the National Council Licensure Examination (NCLEX-RN).
Nursing Specialties

Many nurses decide to pursue additional education to advance professionally. This commitment usually requires a master's degree in nursing. Although it might sound like too much effort, the benefits of specialization are worthwhile. The possibilities for nursing specialties are plentiful, and some of the most popular include:
Homeless outreach nurse
ER nurse
Trauma nurse
Oncology nurse
Hospice nurse
Registered Nurse Salary and Job Outlook
If you're looking for a career with a steady income, then RN might be your choice. According to the BLS, the average salary for RNs goes up to $77,600. However, depending on the industry and location, your income can go beyond $120,250. That said, some of the top-paying industries for an RN are as follows:
Nonscheduled Air Transportation – $112,630
Pharmaceutical and Medicine Manufacturing – $105,270
Merchant Wholesalers, Nondurable Goods (4242 and 4246 only) – $101,240
Federal Executive Branch (OEWS Designation) – $97,600
Office Administrative Services – $96,630
On the other hand, some of the top-paying states for an RN are:
California – $124,000
Hawaii – $106,530
Oregon – $98,630
District of Columbia – $98,540
Alaska – $97,230
To say that the RN career is in demand is an understatement. This occupation's demand is reflected in the job outlook for nursing professionals in 2023 and beyond. BLS projections indicate the RN workforce will increase by 6% between 2021 and 2031, adding about 203,200 new RNs to the workforce.
Is Registered Nursing a Good Career?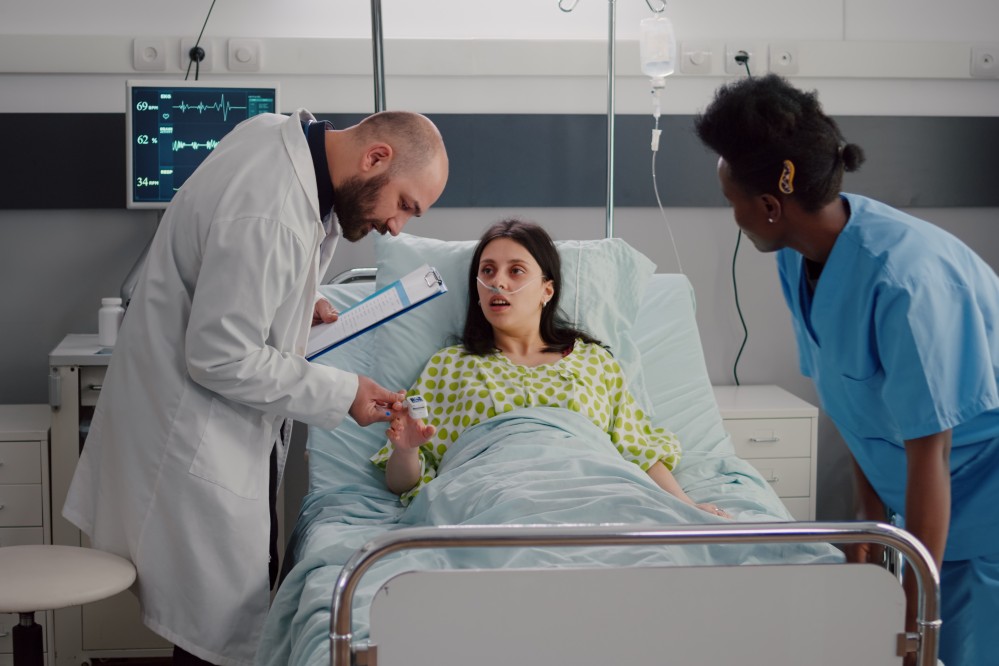 We live in a world that's changing rapidly. And, of course, uncertainty and instability are more often than not manifested in our careers. Luckily some occupations provide that much-needed steadiness. The RN career is one of those paths. That's why this might be your best choice if you're looking for a job with a steady income and unshakeable growth. Here are some reasons why RN is a great career choice:
You will make an excellent salary;
You could work per-diem;
You choose what population you want to work with;
You could pursue a career in research;
Your job is recession-proof;
You'll have many career advancement opportunities;
You can become certified;
You will always be learning;
You will help save and improve people's lives;
You will be well respected;
You will never get bored, and so on.
The Bottom Line
Given their wide range of possibilities in the field and their broad scope of practice, RNs are a valuable addition to any healthcare team. Furthermore, the RN career offers a rewarding salary and a positive job outlook.
If you are ready to become an RN and need the right place to start, we recommend you check our RN program, where you can learn more about the requirements and other details. Don't hesitate to contact us for further information.