At some point in one's life, almost everyone has either needed nursing care or at least witnessed a loved one receiving it. People can be deeply affected by the level of individualized care, commitment, and compassion nurses provide to patients and families.
Registered nurses are well respected as they play a crucial role in providing direct patient care. Their work is varied and specialized at the same time. It's difficult to condense a single job description to encompass all the many tasks they carry out, but they play a significant role in every facet of the American healthcare system.
If you are considering pursuing this path, keep reading this guide we prepared to find out what steps it takes to become a registered nurse. 
What Is a Registered Nurse?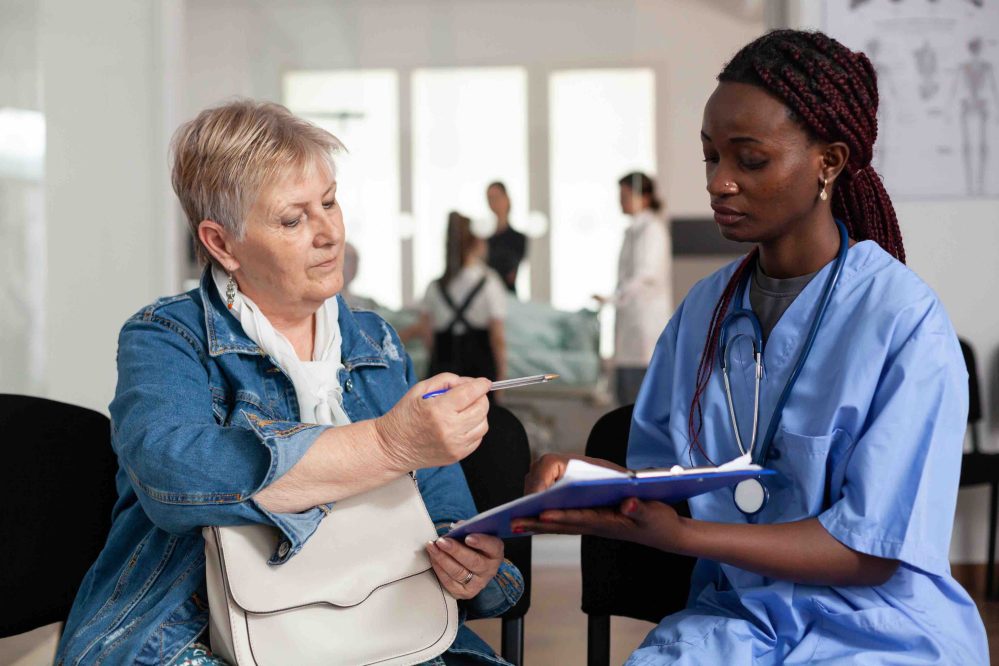 A registered nurse (RN) is a qualified healthcare provider who offers direct patient care in various hospital and community settings. RNs' daily duties vary depending on the patient, specialty, and facility they work in. 
The following are a few examples of registered nurse duties:
Preparing patients for tests or treatments and evaluating the results.

Keeping track of symptoms and medical histories.

Administering medicine and treatments.

Contributing to the creation of care plans.

Utilizing and maintaining medical technology.

Educating patients and their families on how to provide post-treatment care and manage issues.

Working with medical professionals, including doctors.
However, these would be considered more conventional duties. You will also find RNs working in less conventional roles, such as legal nursing consultant, nursing informatics specialist, clinical administrator, nutrition and fitness nurse, or transplant coordinator, to name a few. 
Become a Registered Nurse Step by Step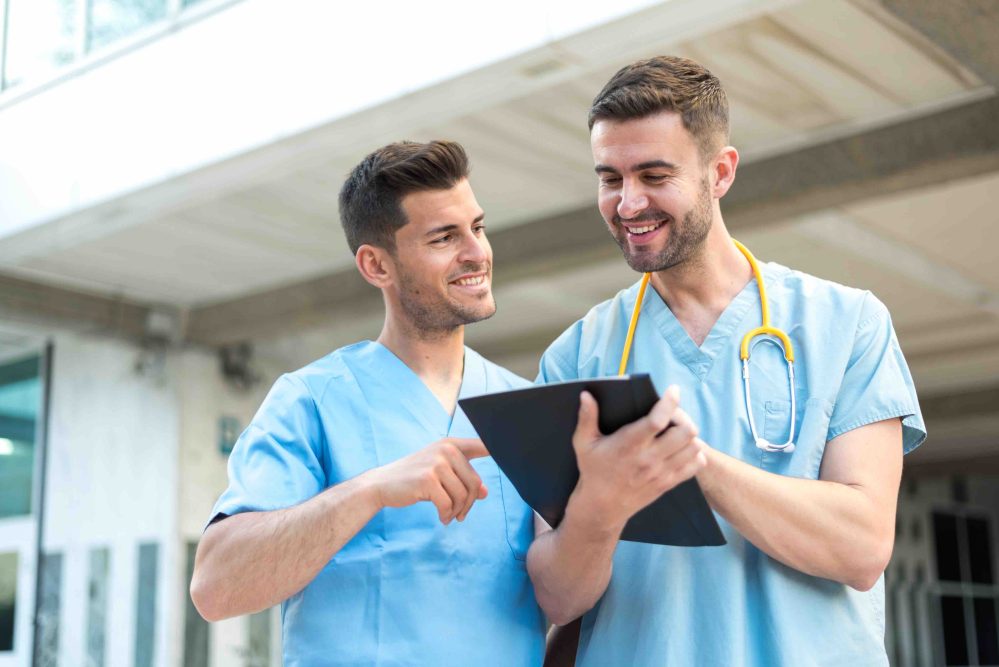 Becoming a registered nurse requires time and effort, just like any other job. Below we describe the necessary steps to becoming an RN.
Prerequisites
High school students who want to pursue either an Associate Degree in Nursing (ADN) or a Bachelor of Science in Nursing (BSN) should take science, math, and liberal arts courses. Anatomy, physiology, biology, psychology, and basic anatomy are common prerequisites for nursing school. 
Earn a degree
A four-year BSN degree provides extensive education and training in clinical nursing, leadership, and interpersonal communication. The fastest route to becoming an RN is to complete a two-year ADN degree, which covers the fundamentals of nursing. 
Take the NCLEX exam
After making it this far, your path to becoming a nurse is coming to an end. Once you cross the graduation threshold, the only thing standing between you and a fulfilling career as an RN is passing the NCLEX-RN exam and ensuring you satisfy all state licensure criteria.  
Students can apply for licensure six weeks before graduation and sign up for the NCLEX-RN exam. Participants in this computerized exam must answer at least 75 of the questions, and they have a maximum of six hours to complete it. 
Receive state license
You cannot practice nursing without the proper certifications and licenses, and some states require that RNs have a license for that area. Evidence showing the candidate meets the state's NPA qualifications must be considered by the board of nursing in the candidate's chosen state of practice. 
Some states, for example, may require proof of excellent moral character, good physical and mental health, English proficiency, or no felony convictions. Additionally, if you wish to work in multiple states, you must obtain a license from each state unless they recognize the licenses of other jurisdictions.
Continue your education and training
The healthcare sector is continually changing due to the implementation of new technologies. Nurses who work in the front lines of healthcare must keep up to date and well-informed to be able to be effective in their work as their responsibilities change. Those who approach their work as lifelong learners might be able to take advantage of new responsibilities and opportunities as they present themselves.
Like other professional fields, nursing also offers prospects for senior-level work with higher income and more responsibilities. Fortunately, there are several choices for advanced nursing degrees. 
What Do You Learn in Nursing School?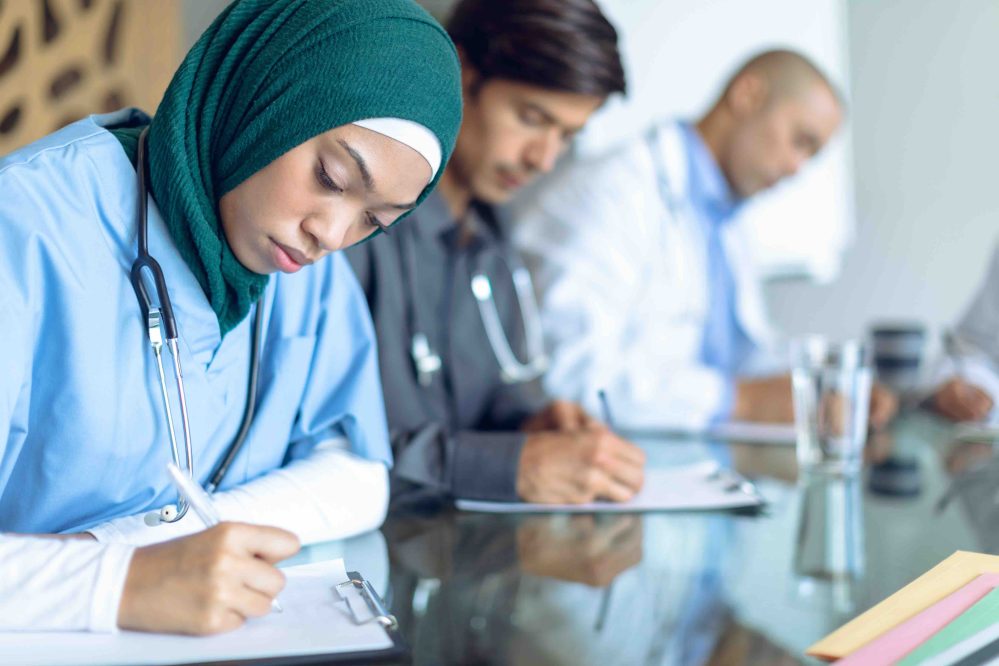 There are different degrees you can pursue to become a registered nurse: 
A Bachelor of Science in Nursing (BSN), which usually takes four years.

A diploma in nursing from a hospital or medical center (they aren't as widespread as they once were), which often takes two to three years.

An Associate of Science in Nursing (ASN), which is a two-year program.

An Associate Degree in Nursing (ADN), which takes two years to complete.
These courses cover subjects like anatomy and physiology, social and behavioral sciences, psychology, and microbiology. However, nursing instruction should cover the fundamentals of high-quality care as well as nursing-specific knowledge and skills. Hence, a nursing curriculum should also include:
Community education 

Nurse management and leadership 

Patient education 

Clinical and scientific skills  

Ethics 

Decision-making 

Humanistic values 
How Long Does It Take To Become a Registered Nurse?
Unfortunately, there is no one answer to this question. How long it takes to become a registered nurse will greatly depend on the degree you choose to pursue. 
If you've been wondering whether you can become an RN in 2 years, the answer is "yes". Many believe that getting an associate's degree in nursing is the most convenient path to becoming a registered nurse. After all, this degree can be earned in as little as two years.
However, many businesses increasingly demand that new hires complete their BSN before being considered for an RN position. In light of this, enrolling in a BSN program will serve you as you continue your career, even though it takes four years to complete. As a result, the time it will take to become a registered nurse can range from sixteen months to four years.
Registered Nurse Job Outlook and Salary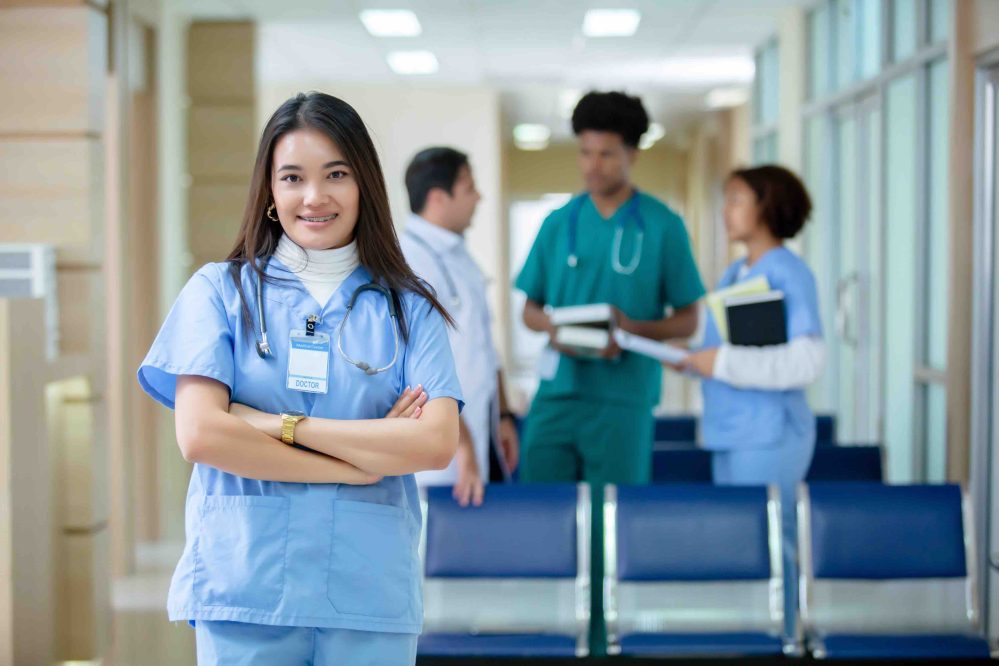 The employment of registered nurses is anticipated to grow over the following years. According to the U.S. Bureau of Labor Statistics, on average, there are about 203,200 openings for registered nurses each year. 
Due to this increased demand to serve an aging American population, RNs enjoy one of the most stable and rewarding professions in the healthcare industry. They earn an average annual salary of $77,600, and other factors like location, specialty certification, and experience can lead to a salary increase. 
Conclusion
Registered nurses deliver patient care while assisting other medical specialists in their efforts to improve patient outcomes. Becoming an RN is an excellent choice for anyone who desires a career in healthcare with a decent salary, employment security, and opportunities for career growth. AIAM offers a holistic Registered Nursing Program. You can contact us today for more information if you want to prepare for a career in nursing.