As you might know, healthcare is a broad industry with endless career choices. While this large number of healthcare career choices might sound exciting to those exploring new jobs, the diversity might also become a bit confusing for some.
Two nursing careers, nurse practitioner vs. registered nurse, are among the many nursing career examples that people usually need help to differentiate. Are you interested in knowing the exact difference between a registered nurse and a practitioner? Stay with us!
Nurse Practitioner vs. Registered Nurse: What's the Difference?
Registered nurses (RNs) and nurse practitioners (NPs) are essential members of any healthcare team. As we mentioned, they are two separate professions, but how do they differ precisely?
Their main difference lies in their scope of duties; while one can perform independently, the other is under the physician's supervision. Moreover, education requirements, license and certification, workplace, and salary, are only some factors contributing to their differences. And, if you are curious about how each element affects their career, keep reading.
What Is a Registered Nurse?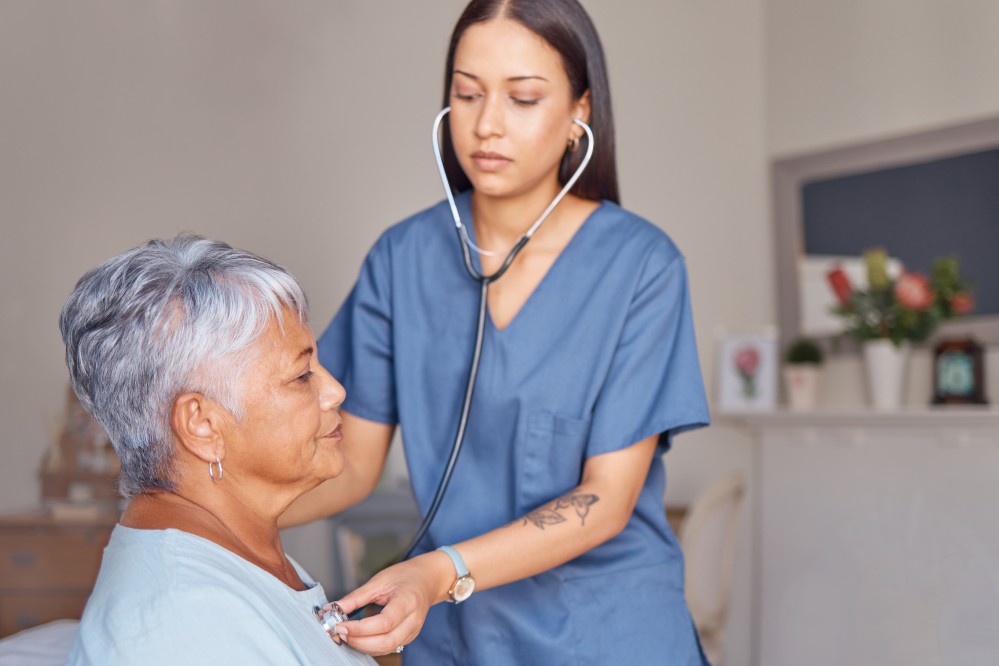 A registered nurse is a healthcare professional who works directly with patients. RNs also work closely with other healthcare team members, including doctors, specialists, and nurses. The autonomy of these professionals varies depending on the work environment, experience, and specialization.
What does a registered nurse do?
Their scope of duties varies depending on the workplace and the population. Generally, they are responsible for assessing, monitoring, and observing patient conditions. Moreover, they provide and coordinate care and educate patients and their families. That translates to tasks as:
Recording patient medical history;
Collaborating with other professionals;
Administering ordered treatments;
Sharing information with patients and families;
Operating medical equipment;
Interacting with healthcare technology, and so on.
How to become a registered nurse
As with any other healthcare career, becoming a nurse takes time and effort. However, the good news is that compared to NPs, you won't have to spend many years studying to achieve your goal. Keep reading to learn more about what it takes to become an RN.
Registered nurse school requirements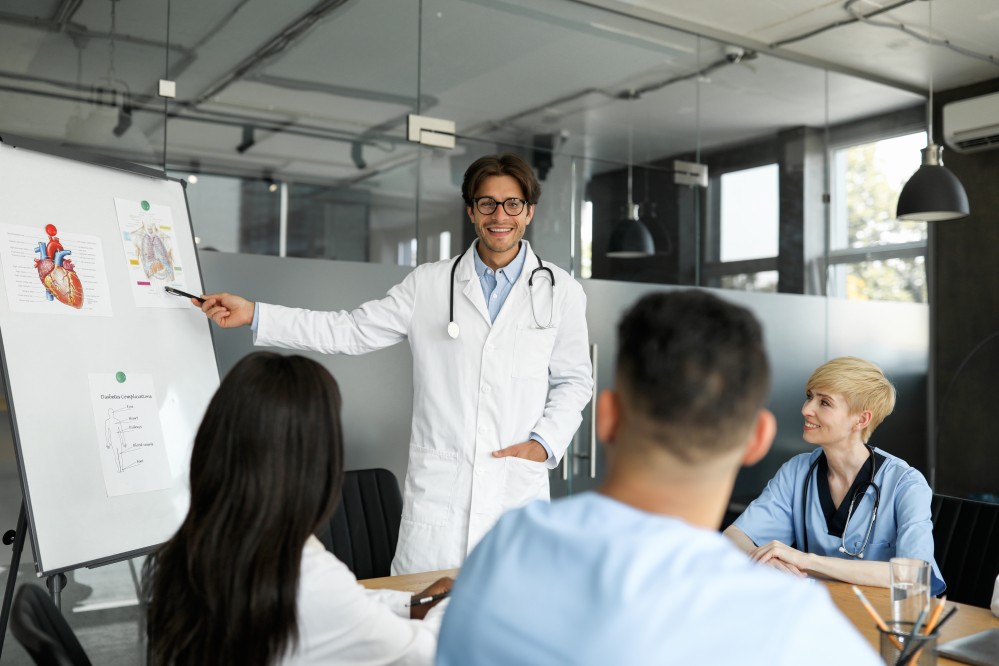 To become a registered nurse, you need fewer years of schooling than NPs. Generally, to legally practice as an RN, one must have either an associate's or a bachelor's degree in nursing.
To register in an RN program, you need to be a licensed practical nurse or a graduate of a practical nursing program. Completing an RN program at the American Institute of Alternative Medicine (AIAM) would take about fifteen months, and upon passing, you will receive an Associate of Applied Science (AAS) degree in nursing. Additionally, you will be able to sit the NCLEX-RN, the second school requirement for becoming an RN.
Registered nurse qualifications
In addition to completing the RN program, RNs can also choose to further their training by becoming certified. Although certification is usually voluntary, it will help you land a job more quickly. The following list includes certificates available to RNs that you can pursue in the future:
Ambulatory Care Nursing Certification (RN-BC)
Cardiac Vascular Nursing Certification (RN-BC)
Care Coordination & Transition Management Certification (CCCTN)
Clinical Nurse Specialist, Adult-Gerontology (AGCNS-BC)
Critical Care Nursing Certification (CCRN)
Registered nurse skills
First and foremost, nursing is a highly technical profession requiring a wide range of expertise. You must have the medical knowledge to accomplish specific nursing activities. As much as soft skills, such as communication, are essential if you have trouble taking blood or inserting an intravenous line, getting a job as an RN will be difficult. Therefore you must master all of the following skills:
Basic life support
Emergency and critical care nursing
Patient care
Computer skills
EHR proficiency
Intravenous therapy
Care plan administration
Patient/family education
Administering medication
Measuring and recording vital signs
Communication skills
Empathy
Teamwork
Attention to detail
Critical thinking
Registered nurse job prospects and salary
RNs and NPs are well paid and in high demand for their education and experience. According to the U.S. Bureau of Labor Statistics (BLS), RNs earn an annual average salary of $77,600. Expertise and education or even location can also affect your income. Depending on those factors, your salary can range from $59,450 to $120,250.
The need for RNs is expected to rise in the following years. According to the BLS, there will be around 203,200 RN job opportunities per year.
What Is a Nurse Practitioner?
Nurse practitioners (NPs) provide holistic nursing services to patients and their families. They assess patients, establish how to maintain or enhance their health, and try to incorporate health promotion techniques into their daily lives. Although the extent of their responsibilities varies by state, many NPs operate independently.
What does a nurse practitioner do?
Given their advanced education and skill level, NPs naturally have a greater scope of work than RNs. For example, NPs are educated to diagnose patients or prescribe medications (depending on the state in which they reside), which RNs cannot. NP's scope of duties includes, but might not be limited to, the following:
Diagnosing and treating different conditions;
Developing patient care plans;
Implementing patient care plans;
Prescribing medications;
Guiding patients on overall health and wellness;
Managing other nurses;
Educating patients on disease prevention;
Promoting positive, healthy lifestyle choices, etc.
How to become a nurse practitioner
You'll need proper education, certification, license, and years of practice to become an NP. Due to their advanced role within healthcare, becoming an NP might be slightly more challenging than an RN. Here are a few steps you'll need to take.
Nurse practitioner school requirements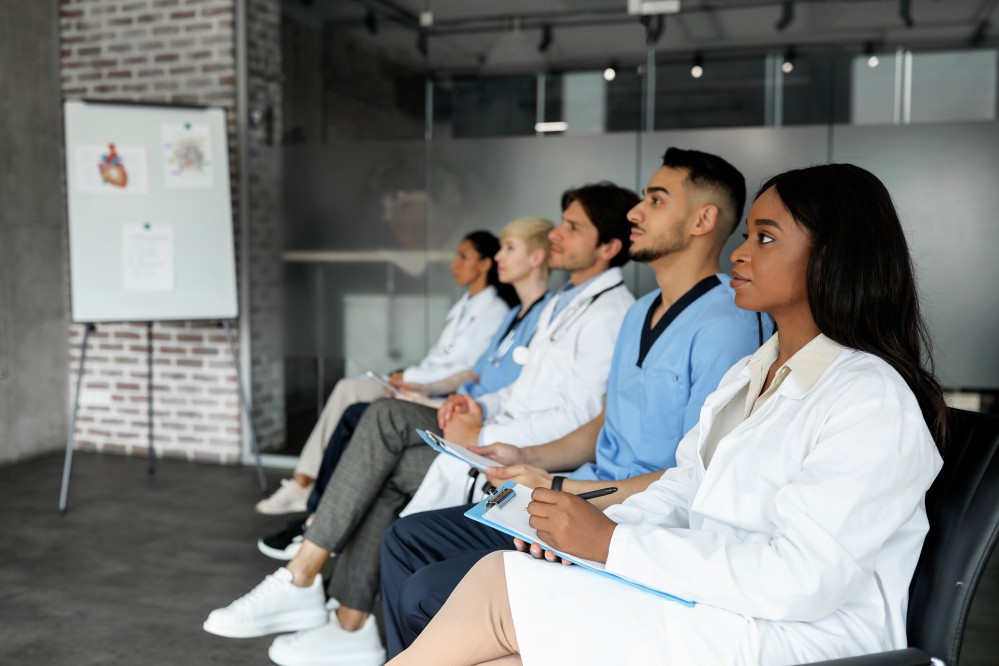 One big difference between RNs and NPs is their level of education and training. While becoming an NP in one go is possible, most NPs begin their careers as RNs. But when RNs decide they want to grow professionally, they go back to school to get an advanced degree, such as a bachelor's.
However, if you're an RN planning to advance your career to an NP without earning a bachelor's and master's degree, you can enter RN-to-MSN programs. RN-to-MSN programs allow you to go straight into a master's of science in nursing or complete a master's and bachelor's of science in nursing simultaneously.
Nurse practitioner qualifications
Similarly to RNs, NPs may choose to further their training and obtain certification(s). Although certificates are mostly optional, they will validate your specialized knowledge and demonstrate a higher level of clinical competence. National certificates are available from diverse professional associations, some of which include:
Pediatric Nursing Certification Board (PNCB)
American Nurses Credentialing Center (ANCC)
American Academy of Nurse Practitioners Certification Board (AANP)
Nurse practitioner skills
While the NP job can be rewarding in many ways, being an NP requires more than just formal education. Since the job description of an NP can be long and complex, perfect execution of tasks would be impossible without having mastered the following skills:
Strong communication skills;
Great leadership skills;
Analytical skills;
Patience;
Assessment and diagnosis;
Formulation of treatment plans;
Patient education;
Interpretation and translation of research into practice, etc.
Nurse practitioner job prospects and salary
Given their advanced roles and education, NPs make much more money than RNs. More specifically, according to the BLS, NPs make around $120,680 annually. But, as mentioned earlier, due to several factors that directly contribute to NP's income, the salary can go up to $200,540.
Total employment of these kinds of professionals is projected to grow by 46% from 2021 to 2031, much faster than the average for all occupations.
The Bottom Line
Whichever professional path you choose, RNs and NPs are fulfilling jobs that make a significant difference in patients' lives. As you now know, becoming an RN will lead to a fulfilling career and allow you to advance into NP positions. So, why not consider investing your time and effort into such a promising career?
AIAM provides a holistic registered nursing program. We encourage you to explore our program if you want to pursue a successful career in nursing. Contact us today for additional information!