Nurse practitioners (NPs) are advanced practice registered nurses who provide holistic care and treatment with a focus on preventive healthcare. NPs inform patients and families about treatment, disease prevention, and more. Depending on the state, they might or might not need supervision by physicians.
Whether you're considering an NP education or career, this article will explain how to become a nurse practitioner, the skills NPs need as well as the salary they earn. So, keep reading to find out more about this lucrative career!
How To Become a Nurse Practitioner (NP)
As with any other medical career, an NP career requires dedication and effort. In order to become an NP, you'll need proper education, certification/license, and years of practice. Follow the detailed steps below if you want to become a successful NP.
Become a registered nurse (RN)
Earning your credentials as an RN is the first step to a career as an NP. To become an RN, firstly, you must be a licensed practical nurse (LPN) or a practical nursing graduate. Since NPs have a holistic approach to patient care, you need to earn your degree at a school that teaches you how to nurture patients' mental and spiritual health. Such a program takes about fifteen months to complete, and you'll be rewarded with an Associate of Applied Science (AAS) degree in nursing.
Enroll in a nursing program
NPs are highly skilled healthcare practitioners with advanced education, often a master's degree, and clinical experience. They need to demonstrate clinical competence and earn the legal authority to practice as an independent healthcare provider.
If you're a registered nurse planning to advance your career to a nurse practitioner, you can enter RN-to-MSN programs. These are bridge programs for RNs who want to go straight into a master's of science in nursing or complete a master's and bachelor's of science in nursing simultaneously.
Earn certification and licensure
Certifications play a crucial role in your nursing career. At the most basic level, certifications enhance professional credibility, validate your specialized knowledge, and demonstrate a higher level of clinical competence. Overall, nursing certifications lead to better job prospects and higher salaries.
National certificates are available from diverse professional associations, some of which include:
Pediatric Nursing Certification Board (PNCB)
American Nurses Credentialing Center (ANCC)
American Academy of Nurse Practitioners Certification Board (AANP)
To legally start your career as an NP, you need to be licensed. Licensed NPs must earn a master's degree in nursing, a valid state RN license, and pass a national certification examination. However, before starting your training, you must become familiar with your state's specific licensing requirements. That's because license requirements and certification vary depending on the state where you work.
Gain nursing experience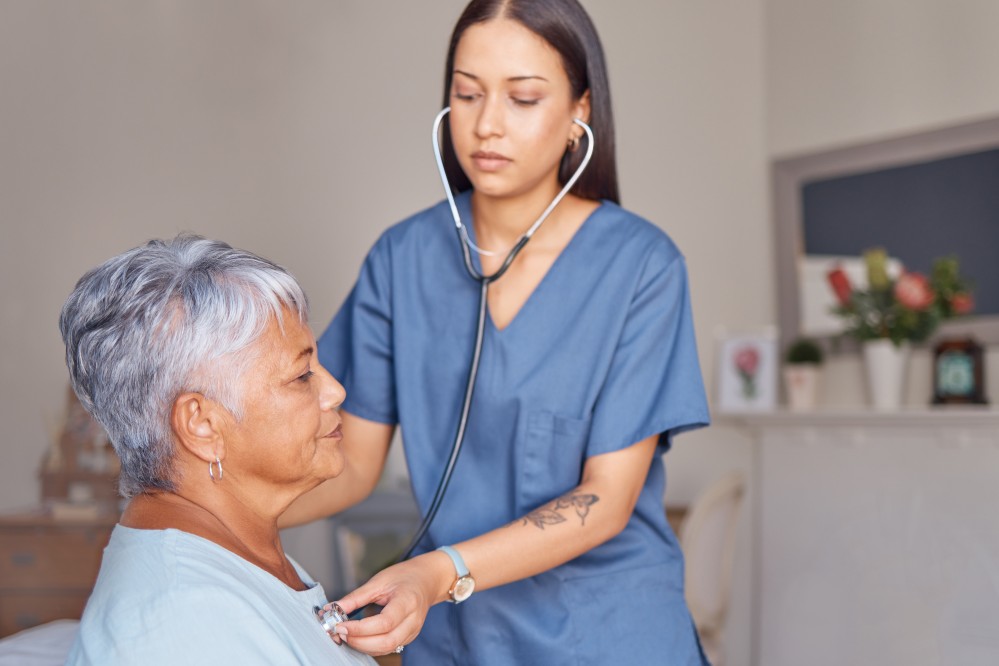 Training to become an NP requires more than just academic study. Practical, hands-on clinical training is the best training and experience that will help you succeed in your first nurse practitioner job.
During your practice, you're required to do more than observe your supervisor or shadow them. You will actively collaborate closely with your preceptor and gain hands-on experience, which should prepare you to start your first full-time job as a nurse practitioner with complete confidence.
Find employment
After obtaining the necessary education, license, certification, and experience to become a nurse practitioner, you can begin your job hunt. This step will be a piece of cake if you're well-equipped in terms of education and expertise.
You can start by researching online for available NP positions in your area. Or, you can make use of your networking circle. Either way, you must keep your CV updated based on the necessary qualification and requirements in the job listing.
Continuous education requirements and recertification
Recertification for a healthcare professional is crucial. Nurse practitioners who undergo recertification maintain their knowledge of theory and practice to better help patients, peers, and employers. Continuing education and keeping certifications active can also enrich NPs with a profound understanding and essential skills in delivering quality patient care.
NPs certified by the American Academy of Nurse Practitioners Certification Program (AANPCP) should recertify every five years in order to keep their certification active. NPs can do this by sitting for the examination or meeting the clinical practice hours and continuing education requirements specified by AANPCP.
Without timely renewal, certifications expire and affect your license to practice in many states.
How Many Years To Become a Nurse Practitioner
Ultimately, how many years it takes to become a nurse practitioner depends on the educational path you decide to take. Typically, it takes around six years to become a nurse practitioner (including a bachelor's degree and completing a master's in nursing). While working toward completing the bachelor's or master's program, you can simultaneously gain the clinical experience you need.
Roles and Responsibilities of a Nurse Practitioner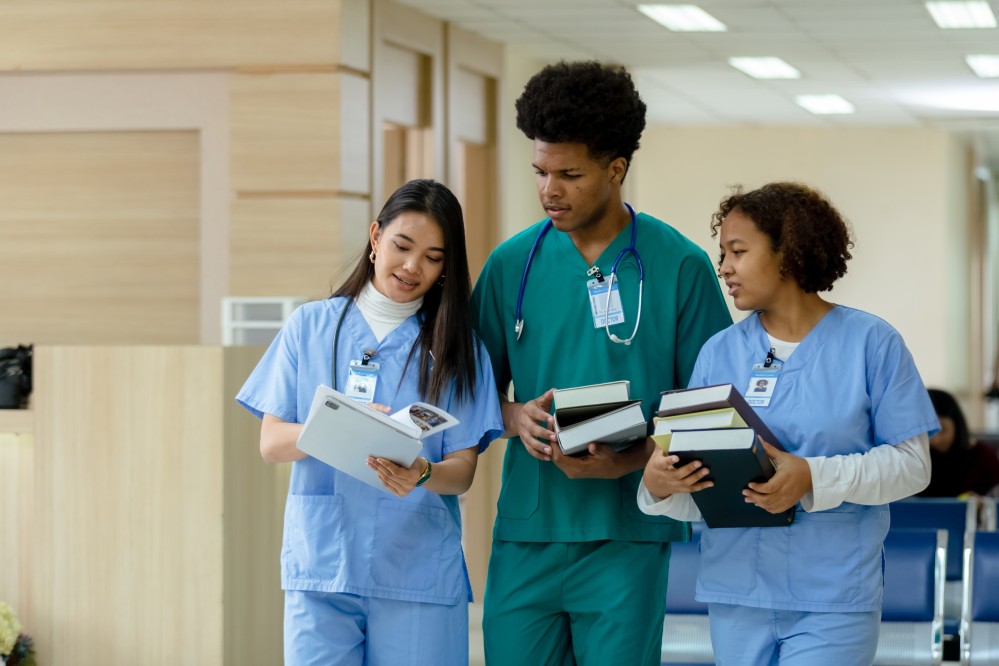 NPs provide primary and specialty care to patients. They help patients maintain or improve their health. NPs are more than just healthcare providers—they are educators, researchers, and administrators. Their involvement in healthcare institutions helps ensure the maintenance of professional standards.
Their roles and responsibilities typically include:
Providing primary care;
Ordering and interpreting diagnostic tests;
Making a diagnosis;
Initiating and managing treatment plans;
Prescribing medications;
Referring patients to specialists;
Evaluating a patient's response to their medicine and their care plan;
Educating patients on their conditions;
Conducting research, etc.
Average Salary of a Nurse Practitioner
Because of the healthcare legislation, aging population, and physician shortage, the need for nurse practitioners, nurse anesthetists, and nurse midwives is expected to rise by 40% by 2031, which is much faster than the average growth for all occupations. The Bureau of Labor Statistics (BLS) projects that 359,400 nurse practitioners will be employed by 2031, compared to 246,700 in 2021.
As for compensation, BLS reports the average annual salary for a nurse practitioner is $120,680. The highest-paying states for NPs are:
California – $151,830
New Jersey – $137,010
New York – $133,940
Washington – $130,840
Massachusetts – $129,540
The salary also depends on the industry. The top-paying industries for NPs are as follows:
Accounting, Tax Preparation, Bookkeeping, and Payroll Services – $148,980
Business, Professional, Labor, Political, and Similar Organizations – $133,800
Home Health Care Services – $133,170
Psychiatric and Substance Abuse Hospitals – $131,830
Outpatient Care Centers – $129,190
The Bottom Line
Working in healthcare provides many opportunities for professional growth and fulfillment. One job to consider in this field is the nurse practitioner, an advanced practice registered nurse who provides primary and specialty care to patients.
NPs often start as licensed RNs with several years of clinical work experience. After beginning their master's or doctoral studies, prospective NPs must apply to a specific program and seek employment in the right place.
Are you ready to take the first step toward becoming an NP? Get started with our RN program to achieve career success! And to find out if this program is right for you, contact us by clicking here, and our admissions advisor will reach out to you as soon as possible.