Do you enjoy helping others and are interested in science and medicine? If yes, a healthcare career could be a good fit for you! The need for healthcare services will likely rise, making healthcare an ideal career choice for anyone seeking a stable and rewarding job. One of these jobs includes registered nursing (RN). With high salaries and the wide availability of a variety of job positions, registered nursing is a fascinating field.
You must be wondering, "What is a registered nurse, exactly?" and "What does an RN do?" Keep reading to find out the answers to those questions and more.
What Is a Registered Nurse (RN)?
A registered nurse is a qualified healthcare professional who provides direct care by assessing and diagnosing patients' needs, developing a care plan, and implementing it. RNs perform several patient care duties and can specialize in any field of modern medicine. In addition to evaluating patient health, they also educate patients and families about health conditions.
Job responsibilities of a registered nurse
An RN's scope of duties and responsibilities vary depending on the location and specialization, but mainly on patients' unique needs. Their general duties and responsibilities frequently include assessing patients' status to determine appropriate nursing care.
Additionally, they must administer medications and treatments according to the physician's requests, monitor and document patient symptoms, assist in surgeries and general medical procedures, and supervise registered practical nurses (RPN) and other nursing team members. But it doesn't end there.
Administrative responsibilities for registered nurses include managing nursing care, overseeing nursing personnel, and managing other related areas. Furthermore, they play an essential role in health education because part of their duty is to educate patients and their families on how to attain optimal health.
How To Become a Registered Nurse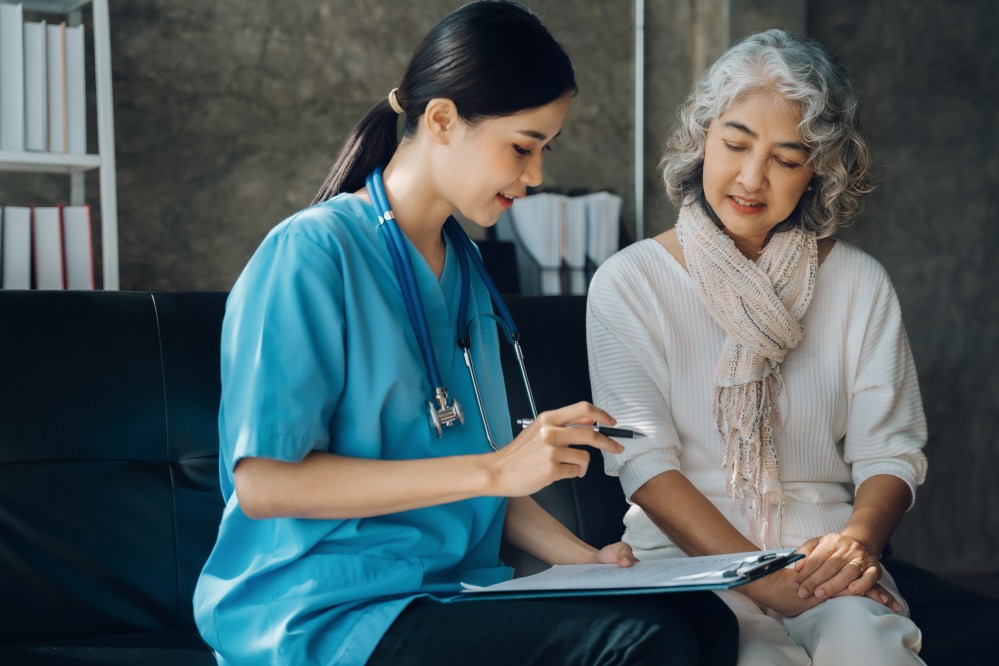 As with any other healthcare career, becoming a nurse takes time and effort. However, the good news is that you won't have to spend many years studying to achieve your goal. If that's exciting news for you, keep reading to learn more about what it takes to become an RN.
Get your high school diploma or GED
Obtaining a high school diploma or GED is necessary for this journey. We suggest you prioritize scientific and math classes that will help you prepare for a career as an RN during high school studies, such as
Biology
Chemistry
Physics
Statistics
Algebra, and related electives.
Volunteering in a local clinic or physician's office is also advantageous because it will boost your candidacy for higher education programs and give you additional perks.
Complete your practical nursing (PN) education
To become an RN, you must complete a practical nursing program first. During a PN program, you'll gain knowledge in anatomy and physiology, massage, pharmacology, and more. The American Institute of Alternative Medicine (AIAM) offers a 9-month PN program where upon completion, you'll be awarded a diploma that will prepare you to sit and pass the National Council Licensure Examination for Practical Nurses.
Enroll in a registered nursing program
After completing a PN program, you'll be eligible to enroll in an RN program. Finding the right place might be overwhelming, so we recommend contacting the school directly to learn how they can fulfill your individual needs and goals. Examine the following elements when comparing institutions:
Cost
Time commitment
Curriculum
Teaching and training approaches
Financial aid possibilities
Career placement record, etc.
Enrolling in an RN program is a good choice if you have other commitments and can't dedicate years to training. Our program, more specifically, will allow you to earn an Associate of Applied Science (AAS) degree in only 15 months.
What you'll learn from a registered nursing program
The purpose of an RN program is to train nurses for a demanding career; as a result, such a program might be challenging but certainly not impossible. Typically you should expect to go through some of the courses listed below:
Chemistry
Math
Pharmacology
Pathophysiology
Massage
Microbiology
Ethics
Pass the NCLEX exam
After you graduate, the only thing standing between you and a rewarding job as an RN is passing the NCLEX-RN exam and making sure you meet all state licensure requirements.
The NCLEX-RN evaluates applicants' ability to apply their knowledge to real-world nursing scenarios. Its goal is to ensure applicants are ready to work as entry-level nurses. Once you pass the exam, you can legally start your career as a registered nurse.
Get certification and license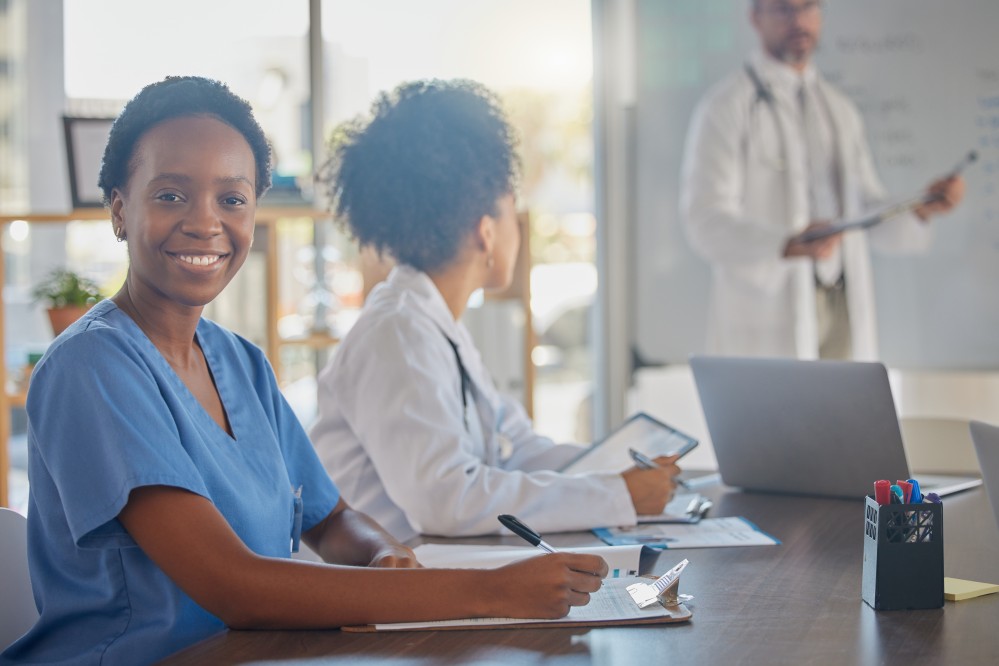 Nursing certifications establish your education, abilities, and experience as a nursing practitioner. Earning a nursing certification can demonstrate to employers that you meet the highest standards set by credible organizations. The following list includes certificates available to RNs that you can pursue in the future:
Ambulatory Care Nursing Certification (RN-BC)
Cardiac Vascular Nursing Certification (RN-BC)
Care Coordination & Transition Management Certification (CCCTN)
Clinical Nurse Specialist, Adult-Gerontology (AGCNS-BC)
Critical Care Nursing Certification (CCRN)
Registered nurses must be licensed by their state. Although each state has specific licensing requirements, generally, RNs must graduate from an accredited nursing program and pass the National Council Licensure Examination.
Seek advanced training
Although optional, some RNs choose to pursue advanced training. One way you can do it is by seeking specific certifications that lead to increased salaries and many other advantages.
Additionally, you can seek a graduate degree if you plan to grow into an advanced nursing career. Achieving such a goal involves either a master's degree in nursing (MSN) or a doctorate in nursing practice (DNP). Each of them can result in a significant income increase.
Gain experience
After completing all those stages, you'll be ready to get on-the-job training and exhibit your abilities. Training occurs at work when an experienced team member advises you on doing specific duties while supervising you. This experience will enable you to understand all the tasks at a far better level and learn all you need about your surroundings and work environment.
Apply for jobs
When ready to become an official healthcare team member, you should begin applying for RN positions. Several methods exist to seek work, including various online employment sites. On the other hand, creating a strong networking circle during internships is critical. Individuals you work with during that time may be your future employers, so make every effort to impress them.
Where Do Registered Nurses Work?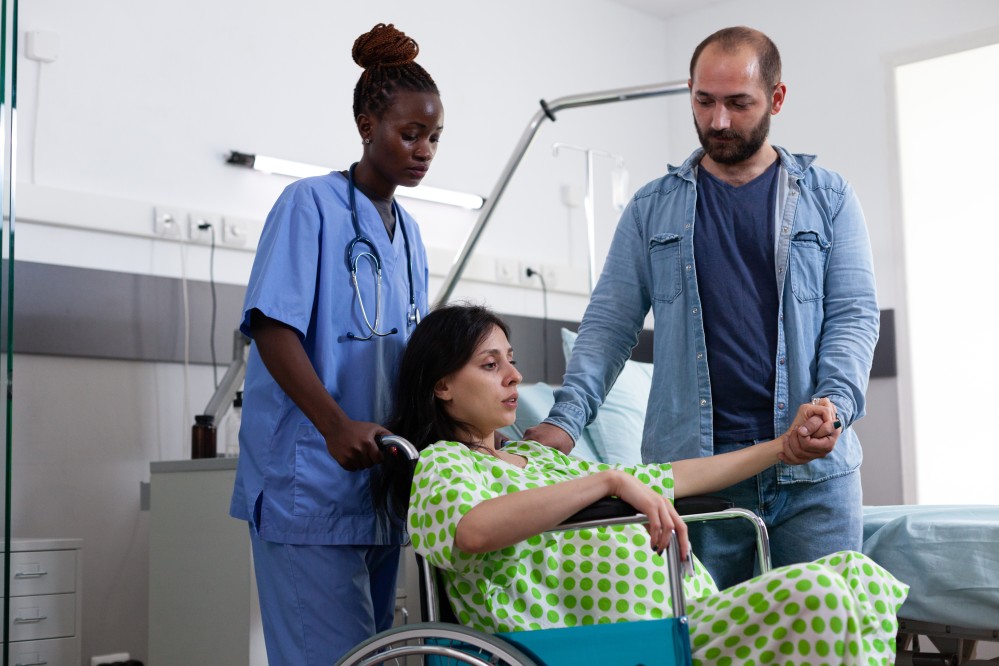 Most RNs work in outpatient clinics, nursing homes, hospitals, and medical offices. However, they may also be found in various other places, including schools, churches, government buildings, community centers, day spas, and more.
In 2021, there were roughly 3.1 million employed registered nurses. The following were the top employers of registered nurses:
Hospitals; state, local, and private – 60%
Ambulatory healthcare services – 18%
Nursing and residential care facilities – 6%
Government – 6%
Educational services – 3%
Registered Nurse Salary
Because of the rising demand to service an aging American population, registered nurses have one of the most stable and fulfilling careers in the healthcare industry. On average, they receive a yearly compensation of $77,600. The lowest 10% earn less than $59,450, while the top 10% make more than $120,250. Other criteria like location, specialized qualification, and experience might contribute to a raise.
Registered Nurse Job Outlook
The need for registered nurses is expected to rise in the following years. According to the U.S. Bureau of Labor Statistics, there will be around 203,200 registered nurse job opportunities per year.
Most healthcare facilities that provide same-day services, such as chemotherapy, rehabilitation, and surgery, are likely to see job growth. Furthermore, because many elderly individuals choose to be treated at home or in nursing homes, registered nurses will also be in high demand in these settings.
Is Registered Nursing the Right Career for You?
The RN career is the right choice if you are a compassionate, active, and brave person who loves helping others and seeks continuous learning. Nursing has the potential to be a rewarding and challenging profession. Of course, all careers have their ups and downs, and here we have listed just a few to consider:
You contribute to saving someone's life, but it sometimes can become emotionally taxing.
RNs can have competitive salaries but may have to work unusual hours on weekends and holidays.
RNs tend to have a lot of job security but can be exposed to hazardous materials and contagious illnesses.
If you feel like the pros outweigh the cons, you should follow the path of becoming a nurse. And, if you're looking for additional signs that this might be the right career, click here and read more about what a nursing career has to offer.
The Bottom Line
Registered nurses provide patient care while collaborating with other medical providers to enhance patient outcomes. They are a valuable part of the healthcare team and are responsible for more than just clinical tasks.
Becoming an RN is a great choice for anybody looking for a career in healthcare that offers a good wage, job stability, and opportunities for advancement.
The American Institute of Alternative Medicine provides a holistic Registered Nursing Program. We encourage you to explore our program if you want to pursue a successful career in nursing. Contact us today for additional information!