As a nurse, there are multiple career paths you can choose from. However, many nurses find that working as a school nurse is particularly rewarding. School nursing is more than just providing basic first aid; it involves making a meaningful impact on students' lives and building strong connections with them.
Explore the role of a school nurse, their responsibilities, and the various career opportunities available by reading our thorough guide.
What Is a School Nurse?
School nurses ensure students' overall well-being and success by protecting and promoting their health, facilitating optimal development, and supporting academic achievement. These professionals bridge the gap between health and education by working closely with school staff, families, and community resources to create systems that enable students to reach their full potential.
They provide care for children with chronic illnesses and impairments, manage injuries and acute conditions, administer medication, and promote healthy behaviors. They also make sure the school complies with local and national health regulations to ensure a safe and healthy learning environment.
Some of the school nurse's responsibilities include the following:
Offering medical treatment to students
Detecting physical problems
Preventing diseases
Assisting in promoting programs on health education and immunization
Maintaining clinical records
Coordinating vision, hearing, orthopedic screening, and health assessments
Providing emergency aid to students and school staff
Assisting teachers in delivering comprehensive health and nutrition education to students
How Much Do School Nurses Make?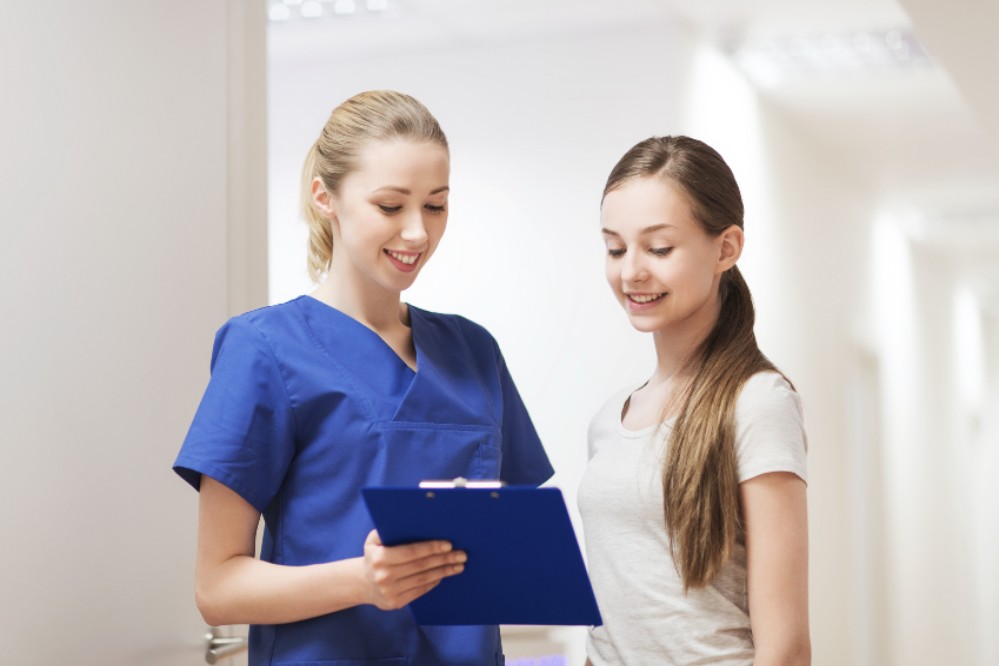 According to the U.S. Bureau of Labor Statistics (BLS), these professionals make an average of $77,600 per year, and their employment is expected to grow by 6% over the next decade. The growth rate has been attributed to the high number of retiring professionals. In addition, students face increasing health problems, including obesity and diabetes, which require growing nursing care. As a result, the job outlook for school nurses is positive.
What are the highest-paying states for school nurses?
A factor that impacts the annual average salary for school nurses is the state they work in. Below we list 10 of the best-paying states for school nurses according to ZipRecruiter:
How To Increase Your Salary as a School Nurse
There are a few strategies to advance in your nursing profession. You can significantly increase your income by working your way up to charge nurse, shift leader, or other nurse management roles. Here's how you can do that:
Continuing education
In order to advance your career and reach specific goals, such as becoming an advanced practice registered nurse (APRN), educator, or nursing administrator, it is essential to continue your education by pursuing a Master of Science in Nursing (MSN) or even a Doctor of Nursing Practice (DNP) degree. Investing in your education will showcase your commitment to the field and can lead to a more fulfilling nursing career.
Obtain additional certifications
Earning certifications validates specialty knowledge, enhances professional credibility, and contributes to feelings of personal accomplishment. There are many certifications for school nurses to choose from, including:
Acute/Critical Care Nursing (CCRN)
AIDS Certified Registered Nurse (ACRN)
Certified Pediatric Nurse (CPN)
Certified Registered Nurse Anesthetist (CRNA)
Oncology Certified Nurse (OCN)
There are also certifications for future nurse managers, administrators, and leaders offered by organizations like the American Organization for Nurse Leadership (AONL) and the American College of Healthcare Executives Nurses.
Gain experience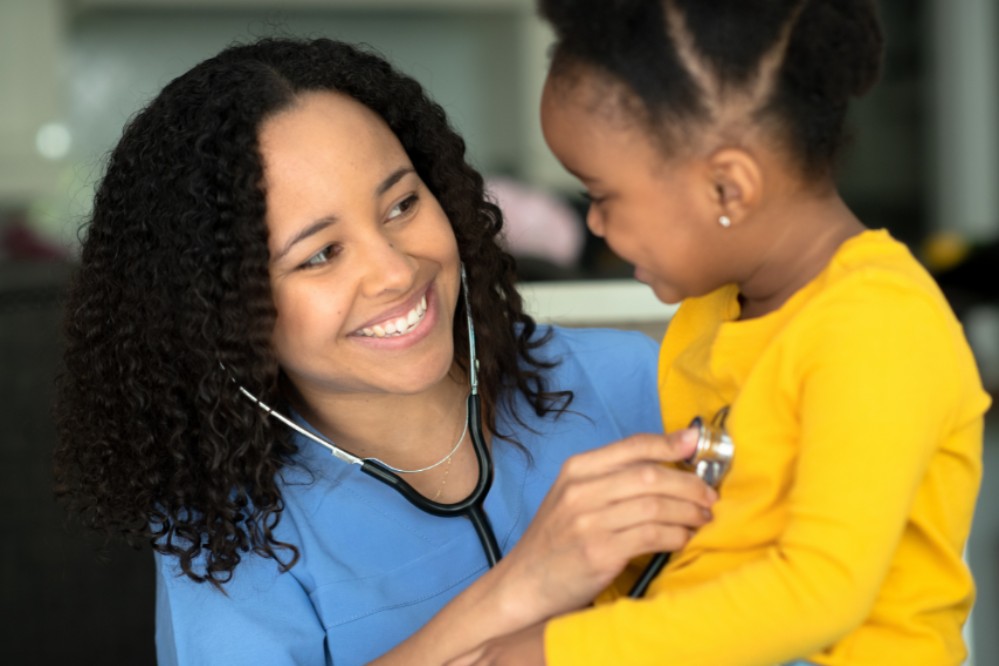 The salary for school nurses typically increases with their level of experience. Employers often prefer to hire nurses with patient experience, but it is not always a requirement. Salary may also be determined by years of experience, including those before working in a school setting. So, it's safe to say that the average salary for school nurses will increase as they gain more experience in the field.
Change practice setting
Many nurses are interested in seeking new nursing roles, especially leadership positions. This can include RN jobs in different specialized departments, management positions, educator roles, or APRN titles.
Here are some great job options:
Nurse midwife
Nurse anesthetist
Nurse manager
Nurse educator
So, depending on what you're looking for, you have numerous potential advancement options to choose from.
Education Requirements for School Nurse Jobs
All employers require at least a nursing degree, a registered nurse license, and clinical experience from school nurses. Here are some steps you need to go through to become a school nurse:
Earn an ADN or BSN degree
Pass the NCLEX-RN
Earn your nursing license
Gain experience in clinical nursing
Consider becoming a certified school nurse
Is Becoming a School Nurse Worth It?
School nursing is a rewarding profession for those who love to work with kids and promote a healthy lifestyle. School nurses play an essential role in the community, providing compassionate care and guidance.
Some benefits of being a school nurse include a positive career outlook, rewarding income, convenient schedules, and, most importantly, you will have the chance to make a difference and impact children's lives. So, if that's what you're looking for in a job, you will find that this career is indeed worth it.
The Bottom Line
The salary of a school nurse can vary depending on factors such as location, level of education, and years of experience. But it is important to note that the role of a school nurse goes beyond just offering first aid—they play a critical role in ensuring the overall health and well-being of students.
If you're considering a career in healthcare, check out our nursing program today and see how it can help you achieve your professional goals. And if you have any questions, feel free to contact us!