At the end of nursing school, all of your hard work culminates in the National Council Licensure Examination (NCLEX). Sitting for a single exam that will determine whether you're allowed to work in the United States and Canada as a nurse may be stressful, but the test is passable if you're prepared for it. Here's how to prep for the NCLEX.
Enroll in a Good Nursing School
The first step is to enroll in a good, accredited nursing school that will set you up for success. The nursing program you apply to should be taught by instructors who are invested in their students, and it should give you all the tools and training you need to become a licensed nurse. Just enrolling in a solid program will go a long way towards making sure you're ready to take the NCLEX.
Keep Up with Your Coursework
Of course, you must also keep up with your coursework. Nursing school can be challenging, especially if you're in a good program. It's supposed to be challenging at times. If it weren't, you wouldn't learn nearly as much.
At the same time, your nursing school should have plenty of support systems in place to help you with the coursework. Keep up with assignments and study on your own. If you ever feel like you're falling behind, let your instructors and the administration know so they can work with you to help you through the program.  They'll help you get the assistance you need to be prepared when it comes time to sit for the NCLEX.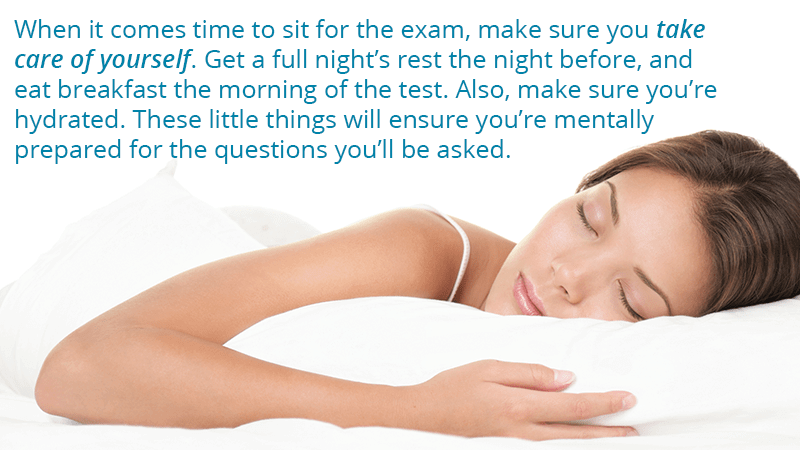 Take an Exam Prep Class
Leading up to the exam, you may want to enroll in an exam prep class that reviews everything you need to know for the NCLEX.  Many nursing schools offer exam prep classes, as do other companies. This could be just the refresher you need to be comfortable for the exam.
Through your exam prep class, you should become familiar with the NCLEX's format. Knowing what to expect on the day of the exam will put you at ease, so you can focus on the nursing aspect of the exam and not figuring out how each section works.
Care for Yourself
When it comes time to sit for the exam, make sure you take care of yourself. Get a full night's rest the night before, and eat breakfast the morning of the test. Also, make sure you're hydrated. These little things will ensure you're mentally prepared for the questions you'll be asked.
Start Here!
If you're looking for a good nursing school that will prepare you for the NCLEX, check out our nursing programs. At the American Institute of Alternative Medicine, we're committed to the highest teaching standards, and many of our students have already passed the NCLEX. Apply now, so you can begin preparation for the exam as soon as possible.
Ready to Start Your Career in Nursing?