In the intricate web of nursing regulations and licensure protocols, the mobility of nursing professionals across state lines has become a pivotal consideration. As the healthcare landscape continues to evolve, the concept of nurse licensure compacts has gained prominence. These compacts, such as the Nurse Licensure Compact (NLC), have been established to streamline the licensure process and facilitate interstate practice for registered nurses (RNs) and licensed practical/vocational nurses (LPN/VNs).
In this context, the question arises: Is Ohio a compact nursing state? Navigating Ohio's stance on compact nursing offers valuable insights into the opportunities and challenges nursing practitioners face aiming for a flexible and adaptable career path.
What Is the Nurse Licensure Compact (NLC)?
The Nurse Licensure Compact (NLC) stands as a pioneering solution to the evolving demands of modern healthcare. This innovative agreement, adopted by numerous states within the United States, introduces a framework that allows registered nurses (RNs) and licensed practical/vocational nurses (LPN/VNs) to practice seamlessly across state lines. The NLC facilitates this interstate mobility by permitting nurses to hold a single multi-state license, which grants them the privilege to practice in their home state as well as in other NLC-participating states.
By minimizing bureaucratic hurdles and promoting efficient communication between states, the NLC simplifies the licensure process and enhances the potential for nursing professionals to respond promptly to diverse healthcare needs. This paradigm shift in licensure regulation fosters a more agile and adaptable nursing workforce, catering to the dynamic patient care requirements in a rapidly changing healthcare landscape.
Is Ohio a Compact Nursing State?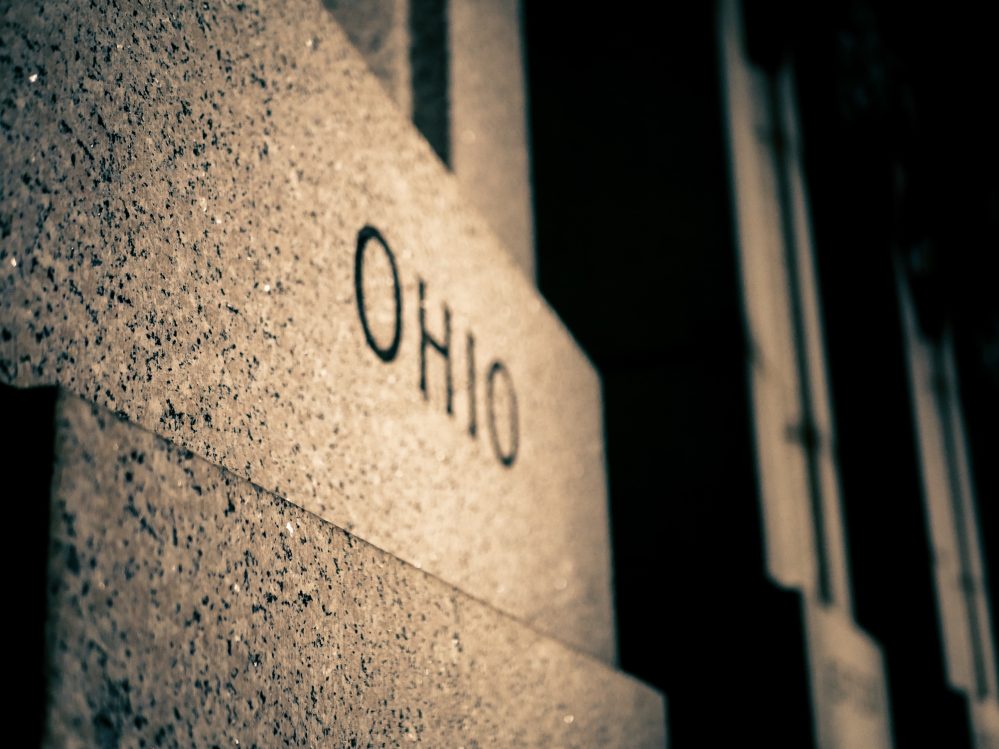 Ohio, a pivotal player in the realm of nursing practice, has taken a significant stance on the Nurse Licensure Compact (NLC). Since January 2023, Ohio has been a compact nursing state, actively participating in this innovative framework. This participation enables registered nurses (RNs) and licensed practical/vocational nurses (LPN/VNs) licensed in Ohio to hold a multi-state license, granting them the privilege to practice within the state and in other NLC member states.
By aligning with the NLC, Ohio underscores its commitment to fostering a more adaptable and responsive nursing workforce, poised to address the intricate challenges of a dynamic healthcare landscape. This compact membership supports the mobility and versatility of nursing professionals while promoting efficient cross-border healthcare delivery.
How to Get a Compact Nursing License?
Acquiring a compact nursing license is a strategic process designed to empower nursing professionals with the freedom to practice seamlessly across multiple states. The route to obtaining this coveted license involves several key steps and considerations.
First and foremost, eligible nurses must hold an active and unencumbered license in their home state, which should be a participant in the Nurse Licensure Compact (NLC). This foundational requirement ensures that the nurse's primary state of residence supports compact licensure privileges. Following this, interested nurses need to initiate the application process through their state's nursing board or regulatory authority. This process entails submitting necessary documentation, including educational transcripts and evidence of passing the NCLEX Examination. A criminal background check at the state and federal levels is usually mandated to ensure the nurse's fitness for licensure. It's important to note that the specific requirements and application procedures may vary slightly from state to state.
Once the application is approved, nurses are typically issued a multi-state license that grants them the authority to practice in their home state as well as other NLC-participating states. It's crucial for nurses to stay abreast of any changes in their compact license status and to renew their licenses according to the regulations of their home state. While the compact nursing license offers unprecedented flexibility, nurses must also adhere to the nursing laws and regulations of the state in which they are practicing at any given time. In this manner, the process of obtaining a compact nursing license embodies the contemporary approach to nursing licensure, fostering adaptability and responsiveness in a profession that thrives on meeting diverse healthcare needs across state borders.
Licensure Requirements
For an individual seeking licensure in a state that is part of the eNLC (Enhanced Nurse Licensure Compact), adherence to a set of uniform licensure requirements is essential. These prerequisites ensure a consistent standard of nursing practice across participating states. The requirements include:
1. Fulfilling the licensure criteria of their home state (residency state).
2. Having graduated from an education program approved by the state's nursing board, either domestically or internationally. For international program graduates, the program must be authorized by the country's accrediting body and verified by an independent credentials review agency.
3. Having passed an English proficiency test if their education was in a non-English language or if English isn't their native language.
4. Having successfully passed the NCLEX-RN® or NCLEX-PN® Examination or its predecessor.
5. Being eligible for or possessing an active and unencumbered license.
6. Having completed state and federal fingerprint-based criminal background checks.
7. Being free of convictions, guilty findings, or agreed dispositions for felony offenses.
8. Having no misdemeanor convictions linked to nursing practice, decided on a case-by-case basis.
9. Not currently participating in an alternative program.
10. Being obligated to disclose ongoing participation in an alternative program.
11. Possessing a valid United States Social Security number.
Wrapping up
In the intricate landscape of modern healthcare, the question of whether Ohio participates in the Nurse Licensure Compact (NLC) holds significant implications for nursing professionals seeking versatile and mobile careers. As explored in this discussion, Ohio stands among the states that have embraced the advantages of the compact system, allowing registered nurses (RNs) and licensed practical/vocational nurses (LPN/VNs) to practice seamlessly across state lines. This membership in the NLC not only reflects Ohio's commitment to fostering a flexible nursing workforce but also showcases the state's responsiveness to the evolving demands of patient care.
As the healthcare industry continues to evolve, understanding the dynamics of nursing licensure, such as Ohio's compact nursing status, remains crucial for nurses aspiring to navigate the complex terrain of cross-state practice with greater agility and ease.