Nurses enjoy the benefit of working in a highly diverse field. Hence, if you are interested in nursing, you have various specialty options to choose from. As you embark on the beautiful journey to become a nurse, looking far into the future and seeing your position there can seem overwhelming. And it may be challenging to conceptualize the steps to reaching your career goals.
That's where we come into play! Follow along as we delve into the duties and responsibilities of many nursing career paths and the educational requirements for each.
Nursing Career Paths
From simple roles such as a licensed practical nurse to leadership positions like that of a clinical nurse leader, below you can find various career paths and specialties in the broad nursing field.
Licensed Practical Nurse (LPN)
LPNs are healthcare professionals responsible for providing essential patient care and ensuring their patients are well cared for. They work under the supervision of RNS and Doctors and assist them in keeping detailed patient records and maintaining a clear line of communication in the healthcare team. Another important aspect of their job is to ensure patients and their families understand the standard procedures of their treatment plan. Their duties lie in performing basic medical tasks like bathing, feeding, dressing, checking vital signs, administering medication, collecting specimen samples, etc.
Educational requirements:
1.Obtain a diploma in an accredited practical nursing program.
2.Pass the NCLEX exam.
3.Receive state LPN licensure.
Median annual salary: $54,620
Registered Nurse (RN)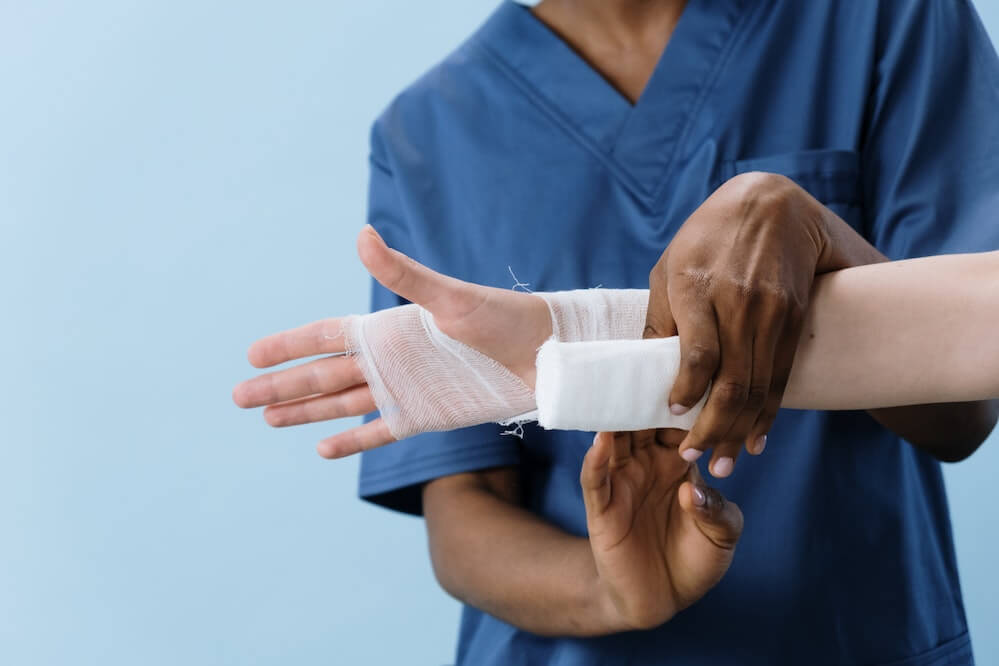 RNs are healthcare providers that cover a broad spectrum of responsibilities in patient care. Their duties and responsibilities often depend on where they work. However, some of their typical duties include:
— Administering medication and treatments
— Assessing their patients' condition
— Observing patients for changes in their symptoms
— Operating and monitoring medical equipment
— Recoding patients' medical histories and symptoms
Educational requirements:
1.Get your high school diploma or GED.
2.Choose one of the paths to become an RN:
a.Finish a registered nursing (RN) program.
b.Earn an associate degree in nursing (ADN).
c.Obtain a bachelor's degree in nursing (BSN).
3.Pass the NCLEX-RN exam.
4.Receive state RN licensure.
Median annual salary: $81,220
Advanced Practice Registered Nurse (APRN)
Advanced practice registered nurses are RNs pursuing higher education, such as a master's degree in nursing (MSN) or a doctorate in nursing (DNP). APRNs represent a broad spectrum of highly trained nurses possessing higher specialization and responsibilities. They often provide primary care; thus, their duties lie in treating and diagnosing illnesses, managing chronic diseases, and prescribing medication. Some of the APRN specialties are:
Nurse Practitioner (NP)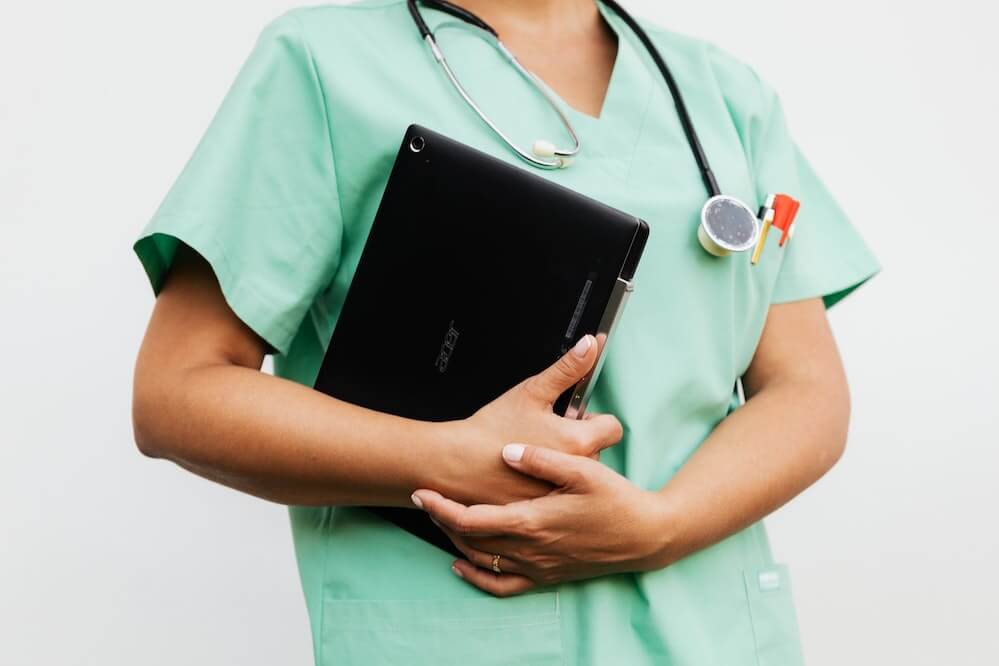 NPs are a type of nurse with advanced clinical education and training whose scope of responsibilities goes beyond an RN's. They can provide preventive care, diagnose patients, and manage treatment plans. Some of their duties include:
— Creating patient care plans
— Counseling patients on healthy lifestyle changes
— Performing physical examinations
— Analyzing test results
— Recording medical histories and symptoms
— Prescribing medication.
Educational requirements:
1.Earn a bachelor's degree in nursing (BSN).
2.Enroll in a master's or doctoral nursing program with an NP focus.
3.Obtain certification from ANCC, AANP, or PNCB.
4.Receive NP state licensure.
Median annual salary: $121,610
Clinical Nurse Specialist (CNS)
Clinical nurse specialists are APRNs whose scope of work lies in a particular field of practice or patient population. They can specialize in cardiology, pediatrics, women's health, acute care, mental health, etc. CNSs can diagnose patients, order medical tests, conduct research in their area of specialty, provide clinical expertise, educate and mentor nurses, examine patients, etc.
Educational requirements:
1.Earn a Bachelor of Science in Nursing (BSN).
2.Pursue an MSN or DNP to become a clinical nurse specialist.
3.Choose a primary population specialization of neonatal, pediatric, or adult/gerontology nursing.
4.Obtain CNS certification by ANCC or AACN.
5.Receive CNS state licensure.
Median annual salary: $81,220
Certified Registered Nurse Anesthetist (CRNA)
Nurse anesthetists are a type of APRN who administer anesthesia to patients. Their duties revolve around caring for patients receiving or recovering from anesthesia. CRNAs are also responsible for assessing the patient's medical history before surgery to determine if any factor can cause complications. They're also responsible for:
— Performing physical assessments
— Monitoring the patient's vital signs
— Adjusting the amount of anesthesia as necessary
— Administering medication for pain management
— Supervising recovery from anesthesia
Educational requirements:
1.Earn a bachelor of science in nursing.
2.Gain at least one year of ICU experience.
3.Complete a master's degree or doctoral from a COA-accredited nurse anesthesia educational program.
4.Pass the CRNA certification exam offered by NBCRNA.
5.Obtain the CRNA state licensure.
Median annual salary: $203,090
Certified Nurse Midwife (CNM)
Certified nurse midwives are APRNs whose expertise lies in women's health care, including gynecological checkups, prenatal care, and family planning. One of their key responsibilities is helping mothers give birth to their babies safely. Some of their typical duties include:
— Providing prenatal and postnatal examinations
— Assisting during C-section births
— Offering emotional support for expecting mothers
— Handling labor and delivery
— Providing primary care for expecting women
Educational requirements:
1.Earn a master's or doctoral degree in Nurse-Midwifery.
2.Obtain the Certified Nurse-Midwife certification offered by the American Midwifery Certification.
3.Apply for CNM state licensure.
Median annual salary: $120,880
Clinical Nurse Leader (CNL)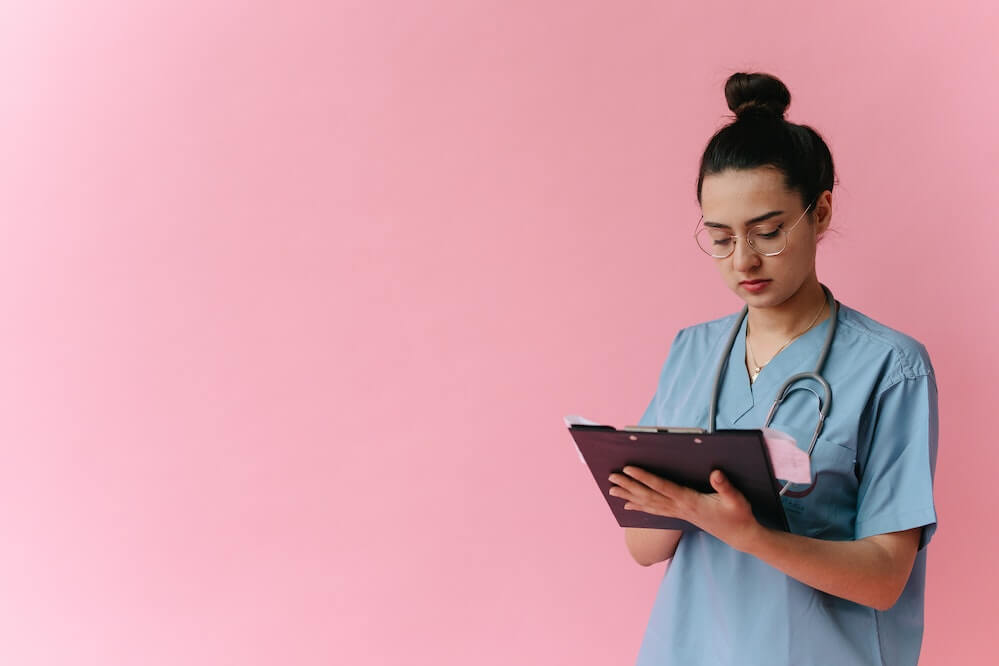 As highly skilled nurses, CNLs are responsible for working with a patient's care team to improve the quality and outcome of patient care. They possess advanced knowledge in general medicine and serve as a resource for the entire patient care team.
Their scope of duties includes:
— Educating and advocating for patients, families, and health care teams
— Keeping up-to-date with the latest medical advancements
— Delegating and overseeing care delivery
— Designing, implementing, and evaluating the treatment and care for patients
Educational requirements:
1.Earn a master's degree in nursing.
2.Obtain clinical experience.
3.Pass the CNL certification exam offered by the Commission on Nurse Certification (CNC).
Median annual salary: $81,220
Wrapping Up
Nursing is a gratifying and fulfilling profession, both spiritually and professionally, where you can advance your career and knowledge and be a helping hand to your patients. Furthermore, it allows you to discover yourself and find which path best suits your aspirations and interests. While there are many paths and specialties in the field, one common step is the importance of education to gain the necessary knowledge and skills to best care for the patient's well-being.
Take the first step toward starting your career in nursing, and apply now!