Becoming a licensed practical nurse (LPN) is a rewarding and fulfilling career path in healthcare. It offers a quick entry point for those interested in the field and allows for gaining experience and exploring further advancement opportunities.
Our guide will take you through the process of understanding the role of an LPN, the steps to obtaining licensure, and the duration of the journey. Keep reading to discover more!
What Is a Licensed Practical Nurse?
A licensed practical nurse is a healthcare professional trained to provide basic care to patients, often under the supervision of a registered nurse (RN) or physician.
LPNs typically work in hospitals, nursing homes, and other healthcare facilities and perform tasks such as taking vital signs, administering medication, and assisting with basic patient care. They may also assist with more complex duties, such as wound care and IV therapy, under the direction of a registered nurse or physician.
How To Become a Licensed Practical Nurse
There are a few steps you need to go through to be able to work as an LPN. Below we will go through all the requirements you need to meet before you can practice your LPN duties.
Meet the educational requirements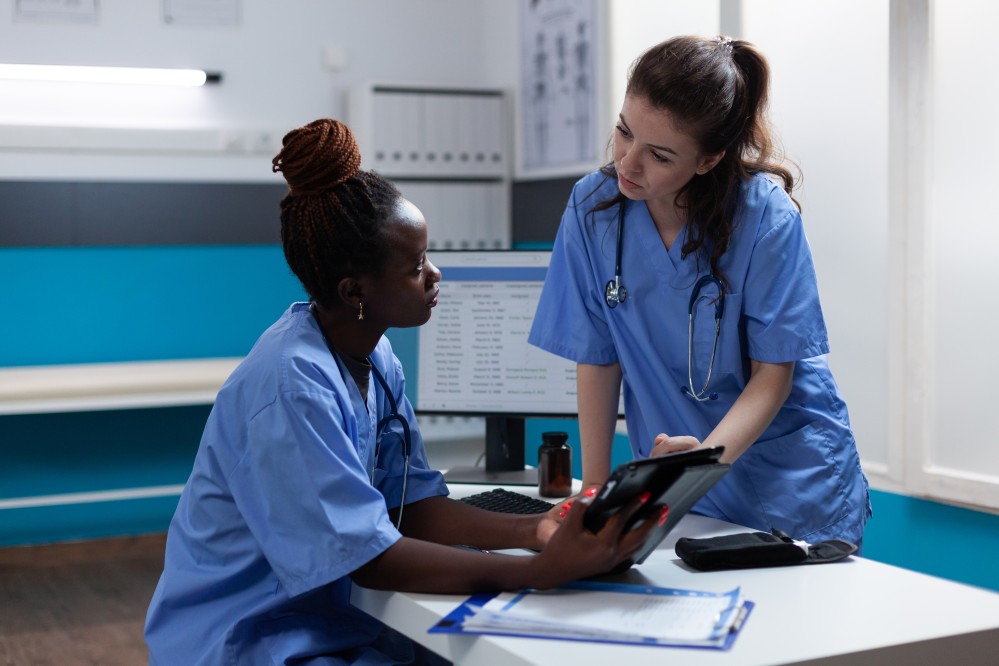 The first step to becoming an LPN is obtaining a diploma in practical nursing through an approved educational program. These programs help prospective nurses learn basic nursing skills through coursework and clinical experiences.
Standard coursework in the LPN program—besides supervised clinical practice in patient care—usually covers the following:
Biology
First aid
Chemistry
Physical education
Anatomy
Foods and nutrition
Psychology
Child growth and development
Complete a practical nursing program
Our licensed practical nursing program offers students both classroom instructions and hands-on clinical experience. This is crucial for building the skills and knowledge required to become a nurse and also helps students discover their interests and preferences, aiding in their decision on what type of nursing role to pursue after graduation.
Apply for authorization to test
Once you have completed the necessary steps, apply for authorization to take the NCLEX exam through your local board and the National Council of State Boards of Nursing. After the nursing regulatory body approves your eligibility, you will receive an Authorization to Test (ATT) email. Be sure to have this email with you when scheduling your NCLEX exam.
Schedule and pass your NCLEX-PN exam
Once you have been authorized to test, you will need to schedule the National Council Licensure Examination for Practical Nurses (NCLEX-PN).
There are testing sites across the country, but spots tend to fill up quickly, so you should begin the scheduling process as soon as possible. After you take the exam, you can view your results within 48 hours.
Obtain a license
To be able to apply for licensure, you will need proof of graduation or eligibility from an approved prelicensure RN or LPN/VN nursing education program. Moreover, you will need a verification of successful completion of the NCLEX-PN examination. In some states, a criminal background check is also required.
Find a job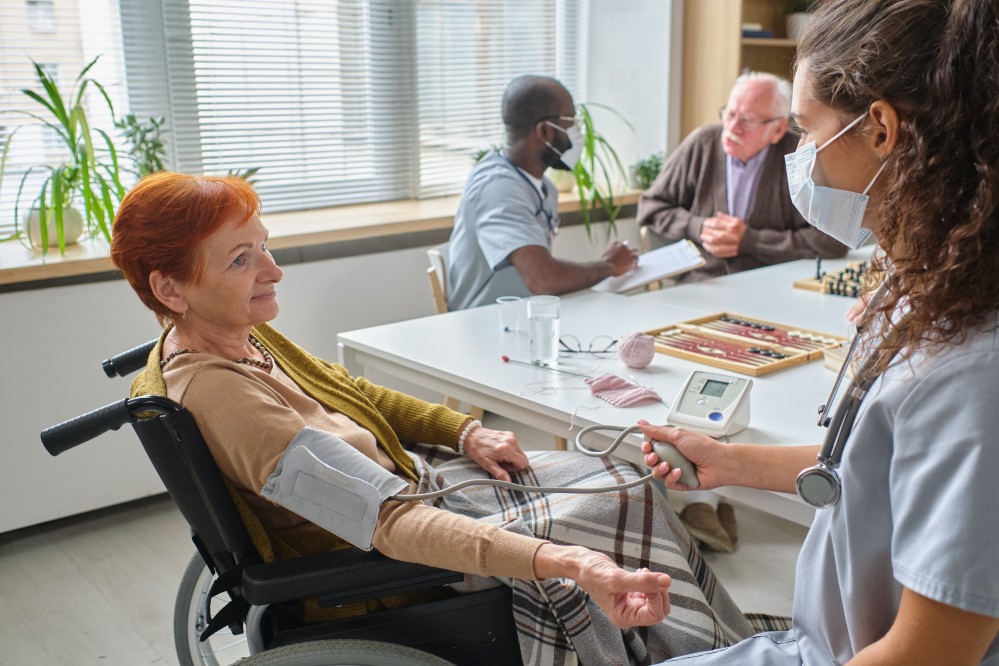 Finally, you can start applying for jobs and begin your career as an LPN. While it can be a nerve-wracking step, rest assured—job prospects are positive, with the Bureau of Labor Statistics projecting a 6% growth in employment for LPNs over the next decade.
Continuing education
Continuing your education is essential for success as an LPN. So keep up with industry trends and consider pursuing a degree such as a bachelor's or master's in nursing to qualify for higher-paying roles.
How Long Does It Take To Become an LPN?
Becoming an LPN involves finishing a certification program, passing the NCLEX-PN, and applying for a job. Practical nursing certification programs usually last about one to two years, depending on whether you attend full- or part-time.
For the NCLEX-PN, you should add at least one month of preparation to pass it on your first try. If you don't pass on your first attempt, you must wait 45 days before your next attempt. So, altogether, it will take anywhere from one year to a little over two years to meet the requirements needed to start working as an LPN.
Is a Career as a Licensed Practical Nurse Worth It?
You might be thinking about the benefits and drawbacks of becoming an LPN and if becoming one is worth it. While every job comes with its difficulties and inconveniences, an LPN's work involves helping people daily, which can outweigh any cons. It is also a financially rewarding career with a positive job outlook.
So, if you love caring for people and improving their lives, we say a career as an LPN is undoubtedly worth it!
The Bottom Line
Becoming an LPN is no easy job after all; caring for people and saving their lives takes a lot of preparation and dedication. LPN school can be challenging for many aspiring nurses, but with a strong work ethic, good study habits, and determination, your journey of becoming a licensed practical nurse will be fulfilling and rewarding.
Interested in taking the first step toward a successful career in nursing? Start your nursing journey by joining the AIAM family now!