Are you considering a career in the medical field with an easy and quick start? Enrolling in a practical nursing program can be your best choice! But what is practical nursing, exactly?
In this article, we will elaborate on the profession of practical nurses (PNs)—some of the most important members of a medical team. We will discuss a PN's duties and responsibilities, introduce you to the steps you can take toward becoming one, how you can advance in the field, and more. 
Ready to learn everything you need to know about practical nursing? Let's dive right in!  
What Is Practical Nursing?
Practical nursing is a career-focused program where you gain the skills, knowledge, and experience needed to become a valuable healthcare team member. Professionals in this field are integrated into many important areas of patient care. Additionally, they supervise certified nursing assistants and work closely with registered nurses (RNs) to develop patient care plans. 
Below you can find a detailed description of a PN's duties and responsibilities that will help you better understand their function within the medical team.
What Does a Practical Nurse Do?
The best way to learn more about a practical nursing career is by going through their daily duties and responsibilities. Practical nurses work in different healthcare settings, such as nursing homes, hospitals, in-home care facilities, private practices, and clinics. Their duties vary depending on the healthcare setting that they work in, but the typical list of a PN's responsibilities includes the following:
Recording patient history;

Taking vital signs;

Moving patients safely;

Providing emotional support;

Assisting with daily needs such as bathing and feeding;

Reporting to physicians or other supervisors;

Providing information to patients and families regarding the healing processes.
How To Become a Licensed Practical Nurse (LPN)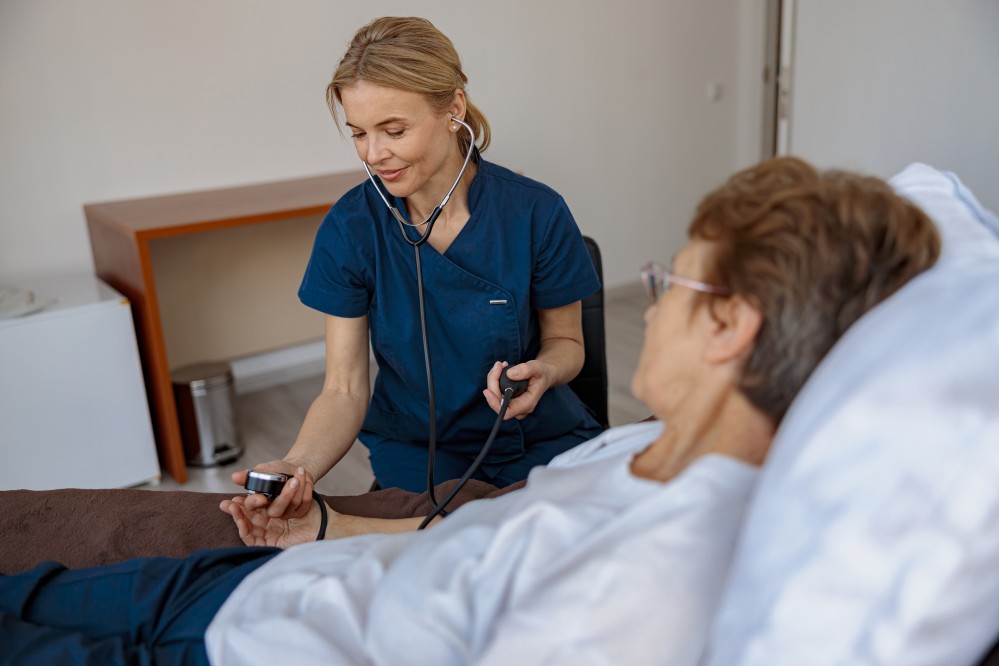 The path to becoming an LPN is a straightforward one. However, that doesn't mean that there might not be challenges along the way. To land an LPN position as an applicant, you need to meet some specific criteria. These include proper education, licenses, and certification. 
Scroll down to find a detailed explanation of the requirements of becoming an LPN.  
Meet the education and training requirements
Just as with any other medical profession, becoming an LPN requires the completion of an accredited PN program. Such a program can be completed in as little as nine months. Enrolling in a PN program requires a high school diploma, a GED recognized by the Department of Education, or an officially evaluated foreign equivalent. As a graduate of the program, you'll obtain a diploma and be well-prepared to sit for the National Council Licensure PN (NCLEX-PN) exam. 
Courses in the LPN training program mainly include:
Nursing

Massage

Anatomy & Physiology

Pharmacology

Maternal Child Nursing 

Adult Medical-Surgical Nursing
The courses mentioned above and the practical experiences will provide you with all the necessary knowledge and skills to earn the necessary licenses and certifications. 
Obtain licenses and certifications
After getting your diploma, the next step includes gaining proper licenses or certifications from the state where you intend to work. To begin working as an LPN, you must pass the National Council Licensure Examination for Practical Nurses (NCLEX-PN). Our PN program prepares you to sit for the National Council Licensure PN (NCLEX-PN) exam, earn your license and begin practicing as an LPN.
In addition, you can also earn optional certificates. Even though only a few employers require you to have specific certifications, you should know that they can help you advance in your job position. The list of certificates you can register for includes the following:
Advanced Cardiac Life Support (ALCS) and Basic Life Support (BLS)

Case Management (CC)

Gerontology (GC)

Wound Care Certification (WCC)

Pediatric Advanced Life Support (PALS)

Developmental Disabilities (DC)
Advance in the field
A great way to advance in your nursing career is by furthering your education. If you're already employed as an LPN, you can become an RN or even achieve higher roles through current practice and additional education. 
A fifteen-month registered nursing program at the American Institute of Alternative Medicine (AIAM) will allow you to earn the Associate of Applied Science (AAS) degree in nursing. This program will enrich you with the knowledge necessary to be eligible to sit and pass the National Council Licensure RN (NCLEX-RN) exam.
Average Salary of a Licensed Practical Nurse (LPN)
This medical profession is rewarded with a satisfying salary. The latest report from the U.S. Bureau of Labor Statistics shows that the annual average wage for LPNs is $48,070. Expertise and certificates can help your pay go up to $63,790.
Top industries that best pay LPNs are as follows:
Government – $52,210

Nursing and residential care facilities – $49,620

Home healthcare services – $48,350

Hospitals; state, local, and private – $47,000

Offices of physicians – $46,870
Furthermore, the employment of licensed practical and licensed vocational nurses is expected to expand at a rate similar to the national average from 2021 to 2031. On average, 58,800 openings for these professionals are expected annually during the next decade. The number of vacancies projected to expand comes as a result of retired professionals and those who changed their career paths.
Why Practical Nursing?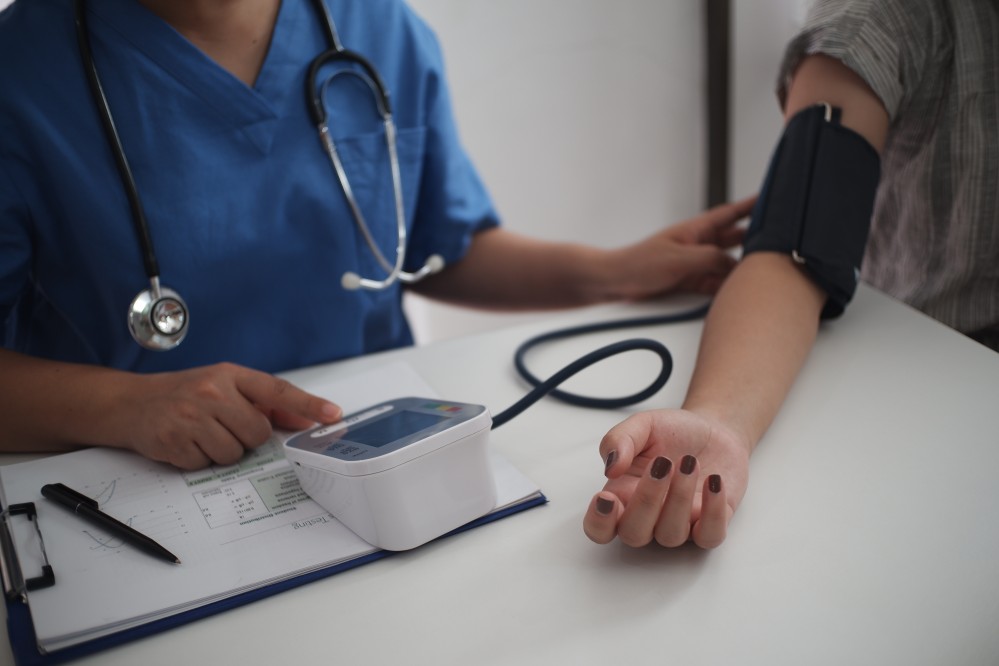 Working as a practical nurse offers you experience in the healthcare industry and the possibility to progress in your career by earning additional degree qualifications and certifications. 
Another intriguing aspect is the positive career prospects for LPNs. According to the BLS, LPN employment is expected to grow by 6% by 2031. Like many other healthcare positions, the big, aging baby boomer group is helping to boost this need as they age out of the workforce and into their peak years of needing more care.
Entering the nursing profession as an LPN provides opportunities for advancement and specialization based on your interests. LPNs can work with the elderly or youngsters in a fast-paced hospital or a more relaxed rehabilitation center. 
Reasons why you should consider LPN as your future career include:
It is a stepping stone to an RN career.

It provides several job opportunities.

It offers solid earning potential.

The program can be completed in a short time.

There are fewer barriers to entry.

You'll be happy to see the impact you're making with your work.
How AIAM Can Help You Become an LPN
AIAM offers a practical nursing program that includes everything you need for success. Our nine-month LPN program provides both in-class learning and real-world experience. Our curriculum, taught by experienced instructors, covers subjects such as anatomy, physiology, medical terminology, nursing, and more. 
Clinical rotations in local healthcare facilities are also available through AIAM, which means you'll get the hands-on experience needed to launch your nursing career confidently.
What makes our program better than others?
Our practical nursing program is one of the shortest of its kind and gives students both classroom instruction and professional practice. In only nine months, you'll be able to sit and pass the NCLEX-RN exam and obtain your PN license while working with medical professionals in various clinical locations.
In addition to learning the necessary skills to succeed as an LPN, our program offers the chance to study the mind-body connection's significance in patient health and some fundamental massage methods for clinical settings. With this unique curriculum, our nurses can better relate to and communicate with their patients physically, emotionally, and spiritually.
Are you ready to take the first steps in the medical field? Click here to find out more about what we have to offer. And if you have any questions, don't hesitate to ask!