Are you ready to jumpstart your nursing career and become a registered nurse (RN) quickly? If you're looking to fast-track your way into the exciting and rewarding field of nursing, then you've come to the right place. 
In this blog, we'll share some tips and strategies on how to become an RN fast so that you can make a difference in patients' lives as soon as possible.
Basic Requirements To Become an RN 
Becoming an RN requires meeting specific requirements. Firstly, you must have a high school diploma or equivalent, such as a GED. Next, you'll need an Associate's or a Bachelor's Degree in Nursing (BSN) from an accredited program.
In addition to education, you'll also need to pass the National Council Licensure Examination (NCLEX-RN) to obtain your nursing license. This exam tests your knowledge and competency in various areas of nursing practice, such as patient care, safety, and ethical standards. 
Other requirements may include a criminal background check, drug screening, and proof of immunizations. Once you've met these requirements, you can work as an RN in various healthcare settings, including hospitals, clinics, and long-term care facilities.
Accelerated Nursing Program Options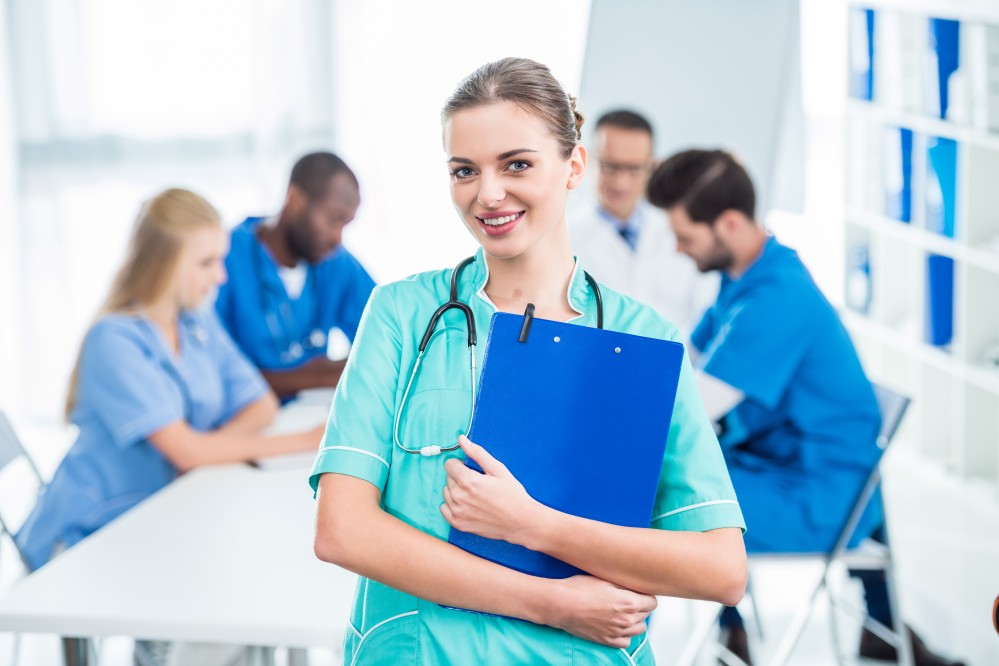 If you are looking for a fast track to a career in nursing, an accelerated program may be just what you need! Such a program is ideal for bachelor's degree holders who want to pursue a nursing career. But before you jump in, it's essential to understand the eligibility requirements and prepare yourself for the rigorous coursework and clinical experiences ahead. 
Accelerated Bachelor of Science in Nursing (ABSN)
Career changers should consider an ABSN program because it provides a fast-track pathway to a rewarding and in-demand career in healthcare. This program typically takes fewer years, allowing career changers to acquire the necessary skills and knowledge to become RNs quickly.
1. Description of the program
The ABSN program is ideal for individuals with a bachelor's degree in a non-nursing field who want to pursue a career in nursing. It is an intensive, fast-paced program that provides students with the necessary knowledge and skills to become RNs. 
Generally, the program includes introductory courses in nursing, pharmacology, nursing fundamentals, and various core and advanced nursing courses such as family nursing, leadership and management, research, mental health nursing, and others. 
2. Typical duration
The program usually lasts between 12 and 24 months, depending on the school and the student's previous coursework. Universities, colleges, and vocational schools often offer ABSN programs.
3. Eligibility criteria
Eligibility criteria for ABSN programs vary depending on the institution. However, the most common requirements include:
A bachelor's degree from an accredited institution in a non-nursing field

A minimum GPA of 3.0 or higher

Prerequisite courses in science, such as anatomy and physiology, microbiology, and chemistry, with a minimum grade of C or better

Official transcripts from all previous institutions attended

Letters of recommendation

Personal statement or essay

Completion of any additional requirements, such as an interview or entrance exam
Direct Entry Master of Science in Nursing (MSN)
An MSN degree is a graduate-level program for those seeking advanced practice registered nurse roles. There are various kinds of MSN programs, which may include accelerated or direct-entry options.
1. Description of the program
The direct MSN program is designed for individuals who hold a non-nursing bachelor's degree and want to pursue a career in nursing. It combines foundational nursing coursework with advanced-level nursing education.
2. Typical duration
The duration of Direct Entry MSN programs can vary depending on the school and the specific program. However, these programs are generally intensive and full-time and can take about three years.
3. Eligibility criteria
The eligibility criteria for these programs may vary depending on the school and program. However, the most common requirements include:
A bachelor's degree in nursing or an unrelated field

A minimum GPA

Official transcripts from all previous institutions attended

Letters of recommendation

Completion of any additional requirements, such as an interview or entrance exam
Selecting the Right Accelerated Nursing Program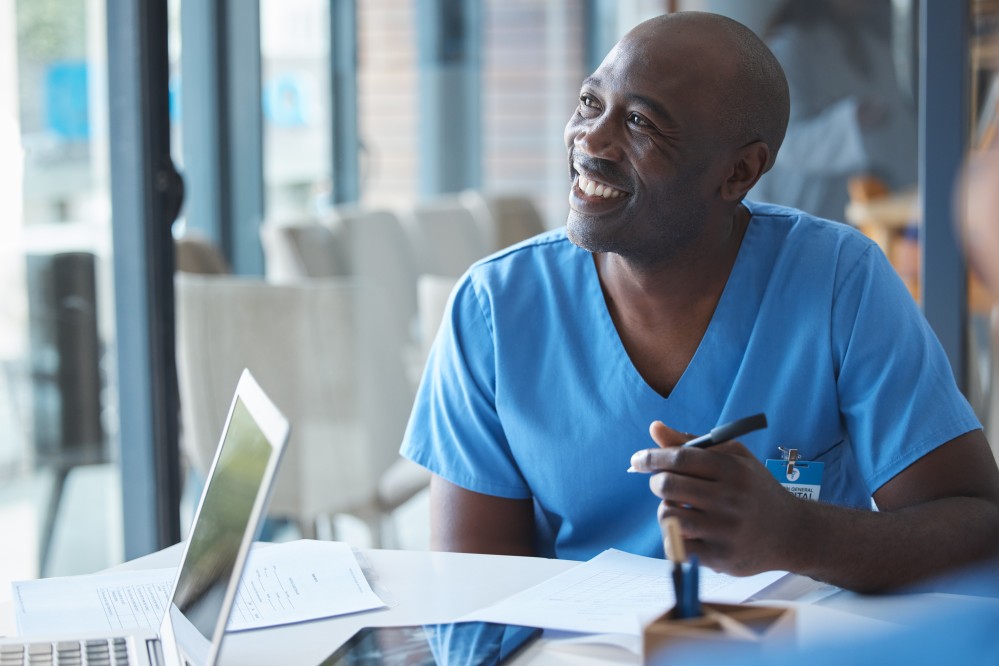 Selecting the right accelerated nursing program can be a daunting task. Still, it is essential to ensure that you receive quality education and training to become a competent and confident registered nurse. Here are some factors to consider when choosing an accelerated nursing program:
Make sure the program is accredited. This step will ensure that the program meets the standards of nursing education and qualifies you to take the national licensure exam.
Accelerated nursing programs can vary in length (from 11 to 24 months).

 

Consider your schedule and financial situation to select the best option for you.
Look for a program that offers ample clinical rotations in various healthcare settings or community health centers.
Research the faculty members' qualifications and credentials, including their nursing experience and education.
Find out the program's support services, such as tutoring, career counseling, and academic advising.
By carefully considering these factors, you can choose an accelerated nursing program that meets your needs and prepares you for a successful career as an RN.
Preparing for and Excelling in an Accelerated Nursing Program
Although accelerated programs can be beneficial, these programs can also be intense and require significant dedication and effort. Therefore it's essential to clearly understand what to expect and develop a plan to stay organized and focused. Here are some tips to help you succeed:
Prioritize your time and create a study schedule to ensure you can manage your workload effectively.

Stay engaged in your courses and take advantage of resources such as tutoring and study groups to reinforce your learning.

Stay up-to-date with coursework and assignments, and seek clarification from your instructors when needed.

Practice effective communication and collaboration skills to work well with your peers and healthcare team.

Seek opportunities to gain hands-on clinical experience, such as volunteering or shadowing, to help build your skills and confidence in a healthcare setting.
Licensing and Certification
An RN license is a legal credential that allows an individual to practice nursing in a specific state or jurisdiction. It is obtained after completing an accredited nursing program and passing the NCLEX-RN. 
RNs can also earn additional certifications in specialized areas of nursing, such as critical care, pediatrics, or oncology. Certification indicates a higher level of knowledge and skill in a specific area of nursing practice and is often required by employers or preferred by patients. 
RN Salary
RN salaries can vary based on factors such as experience, education, location, and specialty. As of 2021, the U.S. Bureau of Labor Statistics reported that the median annual wage for registered nurses was $77,600. 
Salaries can vary by geographic region, with higher salaries often found in metropolitan areas or locations with a higher cost of living. Additionally, RNs with advanced education, certifications, or experience in specialized fields like critical care, oncology, or emergency nursing may earn higher salaries than those in general nursing practice.
It is essential to research the most up-to-date salary information in your region and for your specific area of interest to get an accurate understanding of RN salaries.
Job Opportunities and Growth Prospects for RNs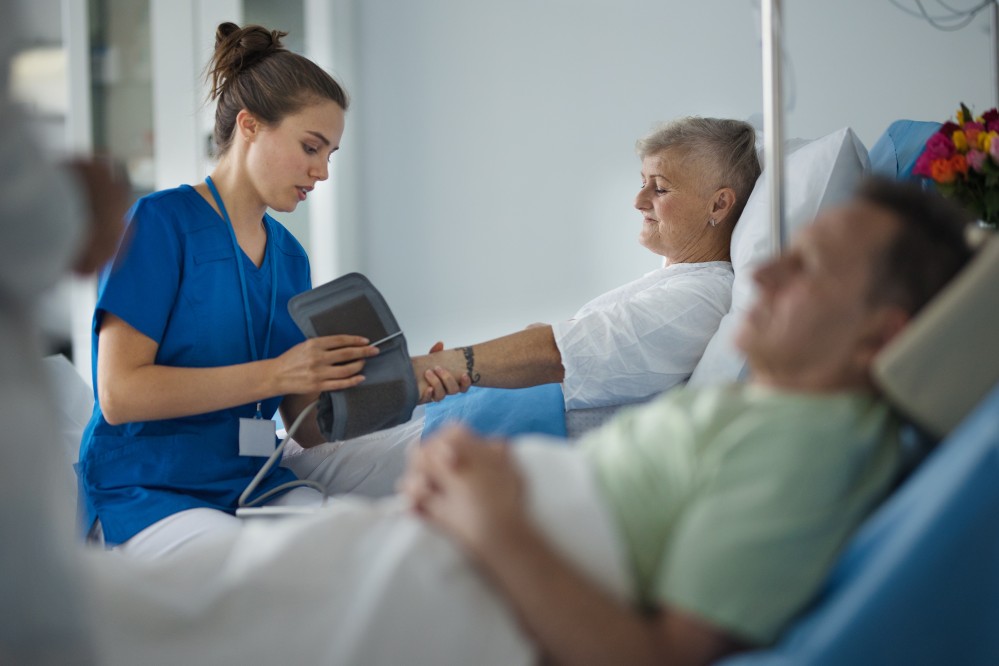 RNs are in high demand across the healthcare industry, and the job outlook for this profession will remain strong in the coming years. The U.S. Bureau of Labor Statistics (BLS) projects a 6% job growth rate for RNs from 2021 to 2031, which is about the average growth rate for all occupations. This demand for RNs is a result of an aging population, increased access to healthcare, and a growing emphasis on preventive care. 
RNs have many career opportunities, including roles in hospitals, clinics, nursing homes, schools, and more. According to the BLS, RNs held about 3.1 million jobs in 2021. 
The following were the biggest employers of registered nurses:
Hospitals; state, local, and private – 60%

Ambulatory healthcare services – 18%

Nursing and residential care facilities – 6%

Government – 6%

Educational services; state, local, and private – 3%
They can also specialize in pediatrics, oncology, critical care, and anesthesia. With the proper education and experience, RNs can advance their careers and take on leadership positions, such as nurse managers, nurse educators, or nurse practitioners. Overall, RNs can expect a rewarding career with plenty of opportunities for growth and advancement.
Conclusion
Several accelerated pathways are available for those looking to become RNs quickly. Each path has its unique advantages and challenges. It's essential to carefully consider your options, including program length, prerequisites, and costs, before deciding. With hard work, dedication, and the right program, you can embark on a rewarding career as an RN in less time than you might think. 
Take the first step towards your fulfilling nursing career today by exploring our nursing programs and finding the one that best suits your needs and goals.