The healthcare provider team within a facility comprises a group of highly skilled professionals dedicated to providing exceptional care for their patients. Amongst this team are nursing assistants, who are crucial in ensuring that their patients successfully accomplish daily tasks and smoothly adapt to any lifestyle changes that may be required.
If you're looking to expand your knowledge on the role of a nursing assistant, you may be interested in learning more about what exactly a nursing assistant is, what their specific responsibilities entail, and how much they typically earn. Read on for further information on these topics and more.
What Is a Nursing Assistant?
Nursing assistants are medical professionals who assist nurses and other staff members in providing patient care and often are the patient's primary contact during the day. They're compassionate and attentive to their patient's needs and health issues and work closely with nurses and physicians to treat patients based on changes in condition.
Nursing assistant's duties and responsibilities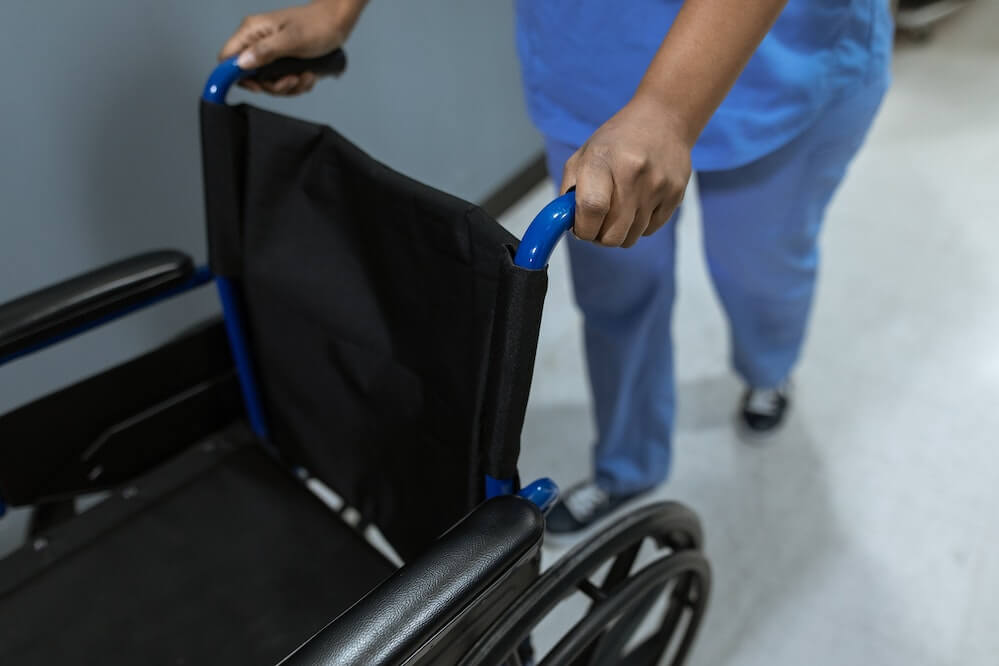 Nursing assistants work under the supervision of licensed practical nurses (LPNs) or registered nurses (RNs). They provide basic patient care and mainly help patients with daily activities. Their duties and responsibilities include the following:
-Monitoring vital signs
-Reporting changes or worrisome symptoms to the RN
-Assisting patients with meals
-Helping patients move around
-Cleaning linen regularly
-Providing and cleaning bedpans
-Assisting patients in maintaining hygiene
-Transferring patients from bed to wheelchair or vice versa
Nursing assistant's skills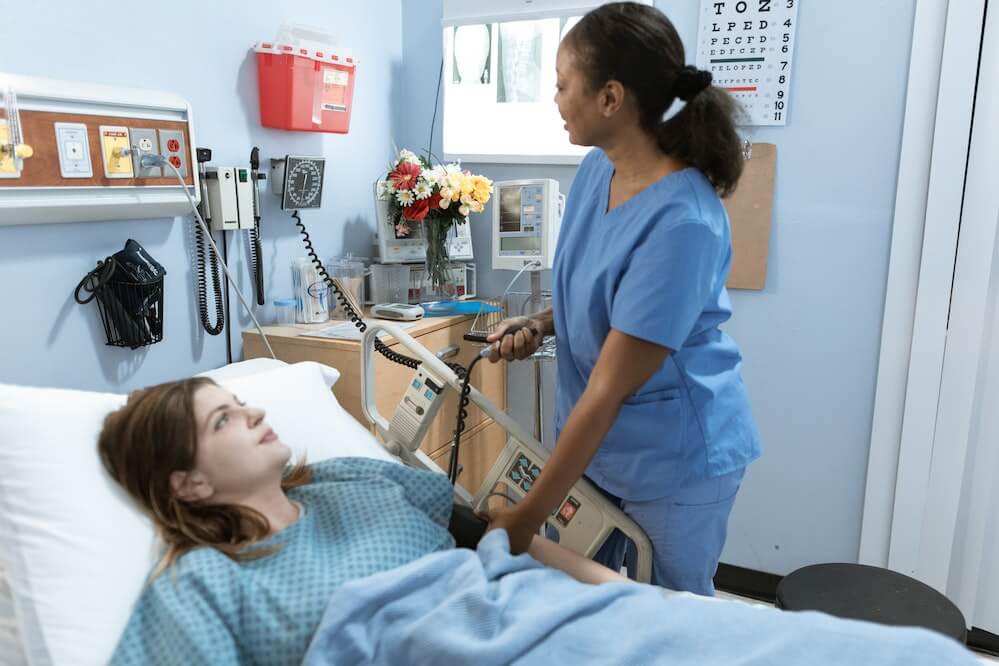 Some essential skills and qualities you'll need to become a competent nursing assistant are:
-Patience and flexibility: Working in an unpredictable and challenging work environment means that every day is different, with different tasks. Therefore, you must be patient and be able to adapt to changing schedules and patients.
-Technical skills: Nursing assistants require a broad range of technical skills to provide basic care and assistance to patients. These skills include monitoring vital signs, assisting with mobility and personal care, and performing basic medical procedures.
-Strength to lift and move patients: Because part of a nursing assistant's duties is to help patients move around, nurses must have the physical strength to do so without much difficulty.
-Teamwork: Nursing assistants are part of a vast medical team, which makes cooperation crucial in providing the best patient care.
–Communication skills: During working hours, nurses have to communicate with patients and other staff; therefore, it's necessary that they know how to approach each person.
-Attention to detail: As a nursing assistant, you'll have direct contact with patients during their stay, so you must be able to detect even the smallest changes in their symptoms and overall health conditions.
Nursing assistant's qualifications
Becoming a nursing assistant can be an excellent starting point for a healthcare career, as it requires fewer qualifications than other healthcare professions while still providing opportunities for career advancement.
The most critical requirement to become a nursing assistant is completing a state-approved education program that teaches nursing principles and includes supervised clinical work. These programs can be found at high schools, vocational and technical schools, community colleges, and other institutions.
In addition to the education program, you may also need to complete on-the-job training to learn your employer's specific policies and duties. This training will help you become familiar with the unique requirements of the healthcare facility where you will work, enabling you to provide the best possible care to patients.
Importance of Nursing Assistants in Healthcare
Nursing assistants play a crucial role in ensuring quality patient care and are an essential part of the healthcare team. Despite often being overlooked, their contributions are essential to the smooth functioning of hospitals and other healthcare facilities.
Nursing assistants are responsible for providing personalized care to patients and supporting them in their daily activities, including assisting with hygiene, feeding, and mobility. They also monitor patients' vital signs, such as blood pressure, temperature, and heart rate, and report any changes to doctors or other healthcare professionals.
By taking on these tasks, nursing assistants free up doctors and other healthcare professionals to focus on diagnosing and treating patients, ensuring they receive the best possible care. Additionally, nursing assistants are often the primary point of contact for patients and their families, providing emotional support and helping alleviate stress and anxiety.
Where Do Nursing Assistants Work?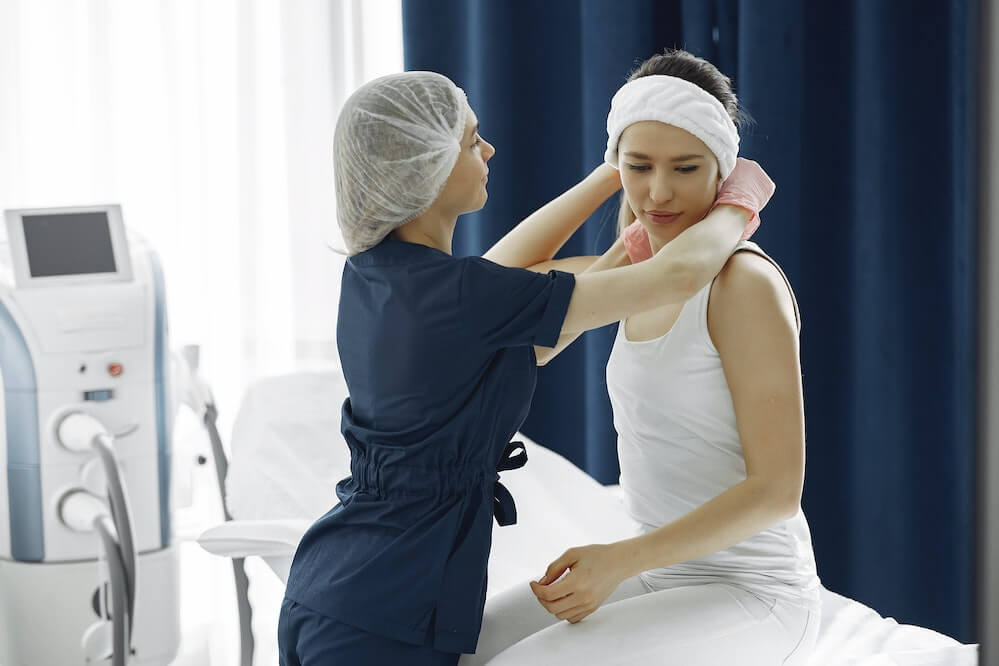 As a nursing assistant, you'll be able to work in a variety of medical-related industries, such as:
-Nursing care facilities
-Home healthcare services
-Government
-Assisted living facilities
-Hospitals
How Much Does a Nursing Assistant Make?
Many factors affect the salary of a nursing assistant; some of the most important ones are location, experience, and education. Indeed reports an average salary of $19.60 per hour or $44,269 per year for nursing assistants. However, this figure can range from $30,650 to $63,939 per year, depending on the factors mentioned above.
Career outlook for nursing assistants
The career outlook for nursing assistants appears to be quite promising, with a projected 5% growth in employment over the next decade, as reported by the Bureau of Labor Statistics (BLS). This growth is expected to result in an estimated 220,200 job openings annually, making this profession a potentially lucrative option for those interested in pursuing a career in healthcare.
What's the Bottom Line?
More often than not, nursing assistants are the unsung heroes of the medical team. However, they're an essential part of their patient's recovery and well-being. They are often the primary caregivers for patients in various facilities, making their role critical to the overall quality of care provided to patients.
For those interested in pursuing a career in nursing, we recommend exploring our Practical Nursing School, where you will gain the skills and knowledge necessary to advance your career and adopt a holistic approach to healing. Join us in this fulfilling and essential profession, and make a difference in the lives of those in need.