A nurse's duty is to promote health, prevent illness and help patients cope with their conditions. Nurses create and oversee nursing care plans and guide patients and their families in proper care. They help communities by teaching individuals how to improve or maintain their health. To fulfill their responsibilities, nurses must excel in communication.
Interested to know why communication is so important in nursing? This guide will explain the importance of communication skills for nurses and how you can develop them.
What Are Communication Skills in Nursing?
Communication means exchanging information, opinions, and emotions among people using speech or other means. In healthcare, the patient conveys their worries and concerns to help the nurse make the correct diagnosis. Thus, the benefits of nurses having communication skills are overwhelmingly essential.
Communication assists in the execution of accurate, consistent, and accessible nursing work, assuring the patient's satisfaction and the health professional's protection. When health professionals do not possess communication skills, they face more difficulties separating work from their personal life, transferring problems from one side to the other.
Good communication skills are essential for collaborating with other healthcare providers. As a result, nurses who take the time to listen and understand the concerns of each of their patients are better prepared to address issues as they arise, resulting in better patient outcomes.
Why Are Communication Skills Important in Nursing?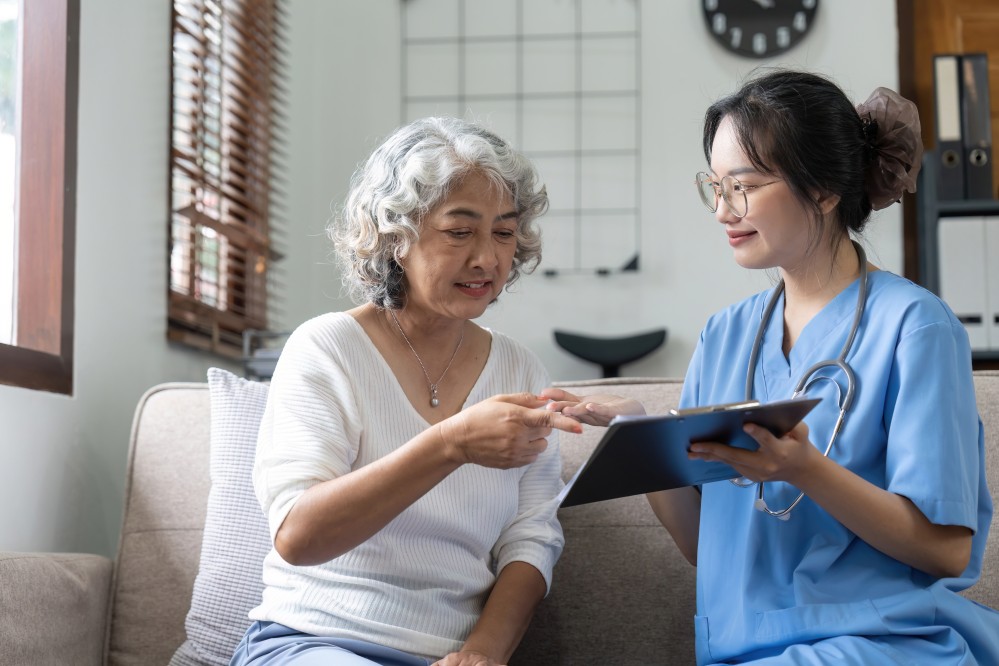 Good communication denotes approaching every patient interaction intending to understand the patient's concerns, experiences, and thoughts. This includes active listening, patient show-me techniques, and verbal and nonverbal communication skills for a registered nurse.
Effective communication skills in nursing are also vital for maintaining the health of the nurses themselves. They are often overworked, stressed, and exposed to difficult circumstances, so they overlook their own needs and well-being to help others. This can lead to burnout and other damaging mental and physical conditions. Keeping co-workers, supervisors, family, and friends up-to-date is important to mitigating and preventing these conditions.
9 Must-Have Communication Skills for Nurses
Patients have unique traits that affect how they communicate, such as their willingness to work with nurses and manage their own health. Nurses use various forms of communication when interacting with patients and other healthcare professionals. Below, we explore nine communication skills that are important for nurses.
Verbal communication
Nurses assist patients and their family members in understanding healthcare needs and treatments through different forms of communication. One of these forms is verbal communication. While, in essence, verbal communication means communicating through words, it is much more than just talking.
Effective verbal communication is exchanging information using words the receiver understands to convey professional caring and respect. Nurses using extensive medical jargon or slang may create an unintended barrier to their verbal communication processes.
When communicating with others, the nurse needs to assess the receiver's preferred method of communication and adapt communication to meet their needs. Regardless of the individual adaptations that are made, the nurse must be sure always to verify patient understanding.
Nonverbal communication
Since it is an ongoing process, communication can happen even without words. Gestures, facial expressions, physical barriers such as distance from the interlocutor, and posture express this non-verbal communication. Hence, there must be an agreement between verbal and nonverbal communication, particularly under stressful conditions where it is challenging to understand the non-verbal messages of the patients.
Active listening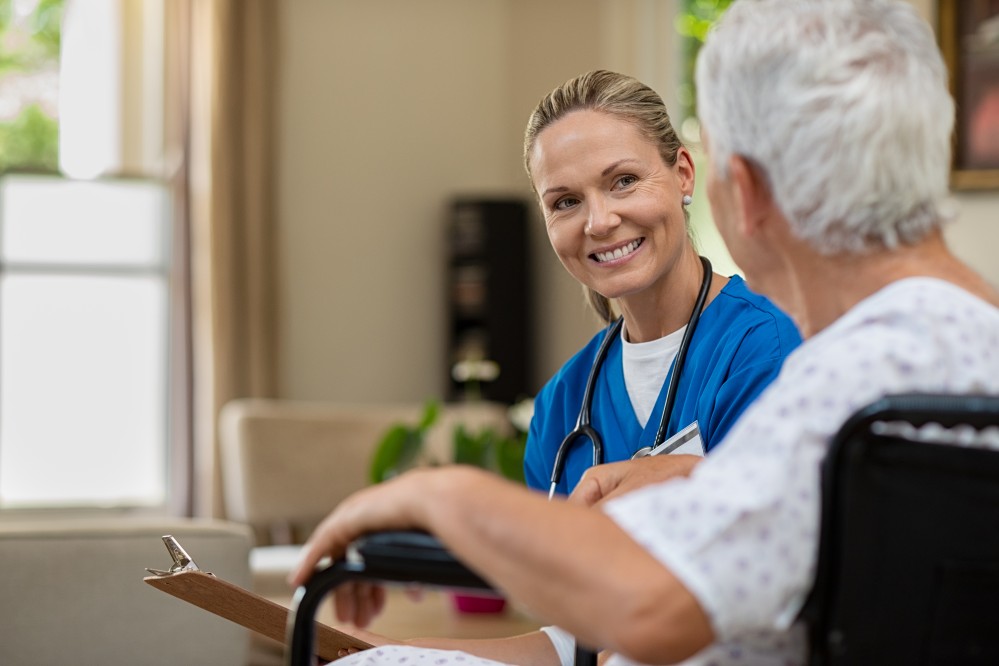 Listening requires all the senses' attention and mobilization to perceive verbal and non-verbal messages articulated by each patient. By actively listening, nurses assess the problem and the patient's concerns; they enhance their self-esteem and incorporate the nursing diagnosis and the care process at all levels. Nonetheless, nurses have a lot of pressure on their shoulders, so active listening might be easier said than done. One way to practice active listening is to go through the key points you heard one more time.
Written communication
In the healthcare environment, written communication can come in many forms:
Notes on patients
Complete health records
Notes between departments
Patient discharge instructions
Written communication between supervisors and employees, etc.
Nurses should have good handwriting and use concise language to communicate important information accurately. They should know what medical terminology and abbreviations to use in their writing and employ only universally accepted terminologies.
In recent years, written communication in healthcare has changed from paper to electronic communication. Electronic communication, such as e-mails, lab results, procedure and operative reports, and patient documentation, is becoming standard practice.
Presentation skills
Effective presentation skills are most applicable when transferring patient care to another nurse or healthcare provider. These skills will enable you to demonstrate your knowledge and expertise in various workplace settings, such as presenting at conferences, participating in job interviews, giving physicians case reports, and more. It's a good idea to:
Plan out and practice your presentation
Pay attention to your verbal communication and body language
Add visuals to your presentation
Know your audience and what they need from the presentation
Patient education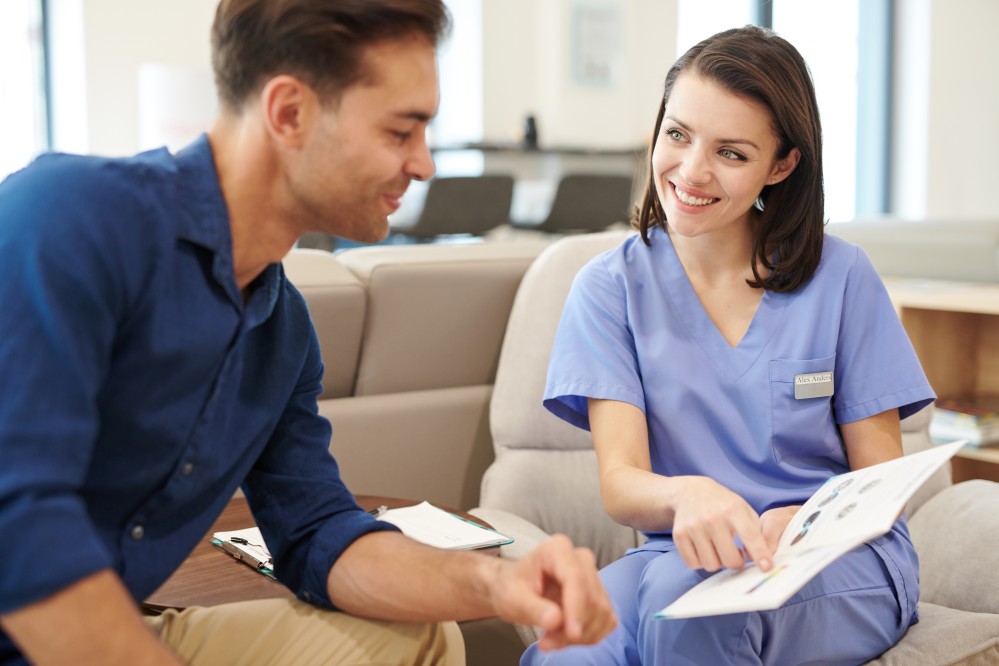 Nurses, in many cases, serve as a communication bridge between the healthcare team and patients. Hence, they should be effective instructors when explaining health conditions, disease procedures, diagnostic test results, medicines, treatments, and at-home care to patients and families.
They need to explain complex medical and healthcare topics using simple words. This skill is particularly important for family nurse practitioners working with patients and families to provide health and education counseling.
One effective method to ensure that patients comprehend what is conveyed to them is the patient show-me strategy. This approach includes the providers asking patients to repeat the information, which improves understanding and memorization.
Personal relationships
Nurses are the ones who interact most with patients, so getting to know them is a step toward better understanding and more accessible communication.
Good personal relationships are defined as the ability of the nurse to ask questions with compassion and provide information in a way that does not scare patients, demonstrates interest, and creates feelings of acceptance, trust, and a harmonious relationship, especially in a modern multicultural society. Building these patient-centered relationships can be crucial in helping patients feel safe and comfortable and can even improve patient outcomes.
If you don't know how to create such relations with your patients, here are some starter tips:
Spend a couple of extra minutes every day with each patient getting to know them
Ask questions
Find out a fun fact about them
Show interest in their lives and try to relate to their stories.
Compassion
Nursing as a career is all about providing care for those in need. Hence, nurses must show care and compassion when giving information to patients. Expressing compassion is an essential communication skill nurses should possess. They can provide compassionate nursing care by putting themselves in the patient's shoes and understanding their feelings, needs, and expectations.
Being empathetic can also help a nurse gain a patient's trust. Such nurses acknowledge patients' concerns, and with their kindness, they can help patients relax and feel calm before undergoing medical procedures or surgeries.
Cultural awareness
Because of the nature of healthcare, nurses may encounter patients from different countries, cultures, or religions, so they must know how to communicate and work with them adequately. Nurses need to build cultural awareness to develop meaningful relationships with their patients.
Cultural competence can assist them in delivering high-quality care and improving health outcomes. It can also help nurses empathize with a patient's personal and social needs.
Communication Barriers in Nursing and How To Overcome Them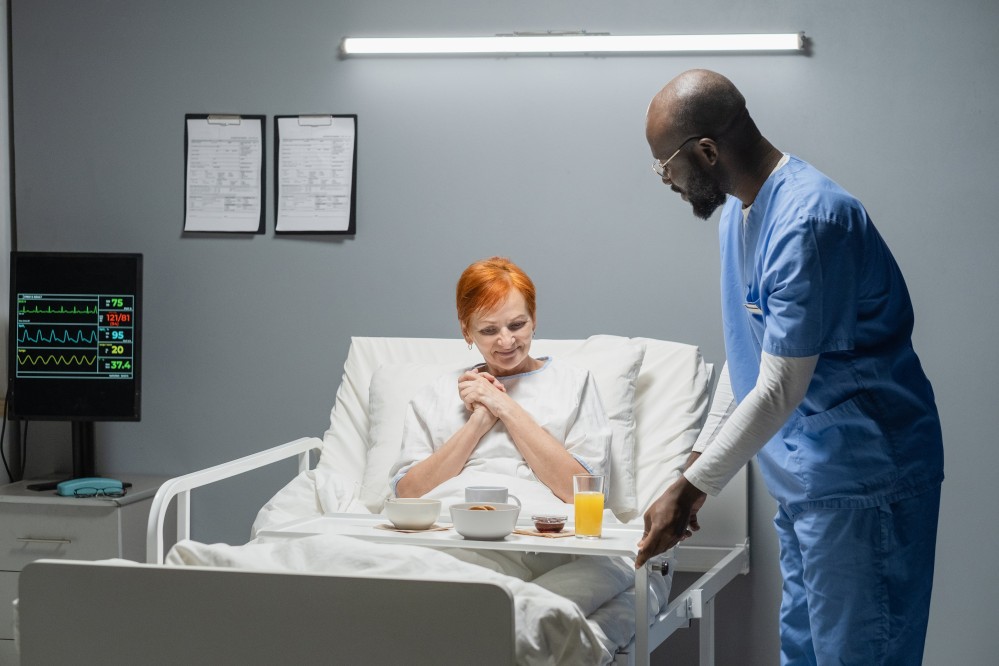 Communication barriers might be a result of weak patient-nurse interactions and relationships. Hence, sometimes the message sent is not received the way it was intended. It is crucial for nurses to reflect on personal factors that may influence their ability to communicate effectively.
Nurses must be aware of the potential barriers and try to reduce their impact by constantly seeking feedback and checking to see if the patients understand. Nonetheless, to overcome these barriers, we must first identify the types of communication barriers that nurses face.
Psychological barriers
The psychological states of the sender and the receiver influence how the message is sent, received, and perceived. For example, if nurses feel stressed and overwhelmed with required duties, nonverbal communication, such as lack of eye contact, a hurried pace, or a sharp tone, can affect how the patient perceives the message. If a patient is feeling stressed, they might misinterpret the message. Nurses must be aware of signs of stress response in themselves and patients and implement proper strategies to manage stressful reactions.
Physical obstacles
The physical environment can make a huge difference in successful communication. A safe and cozy environment facilitates constructive communication, whereas insufficient lighting, room size, ambient noise, and lack of privacy can prevent that.
Nonetheless, while nurses are not in total control of their physical environment, there are a few things that can be done to improve their surroundings such as closing doors, keeping outside noises to a minimum, opening blinds, etc.
Social barriers
Social barriers include differences in age, language, culture, and religion. For example, children and seniors will have very different ideas about health and healthcare. Comprehending each patient's cultural background can aid nurses in avoiding prejudice and communicating clearly. Adjusting your communication strategies depending on the patient is always a good idea.
How To Develop Your Nursing Communication Skills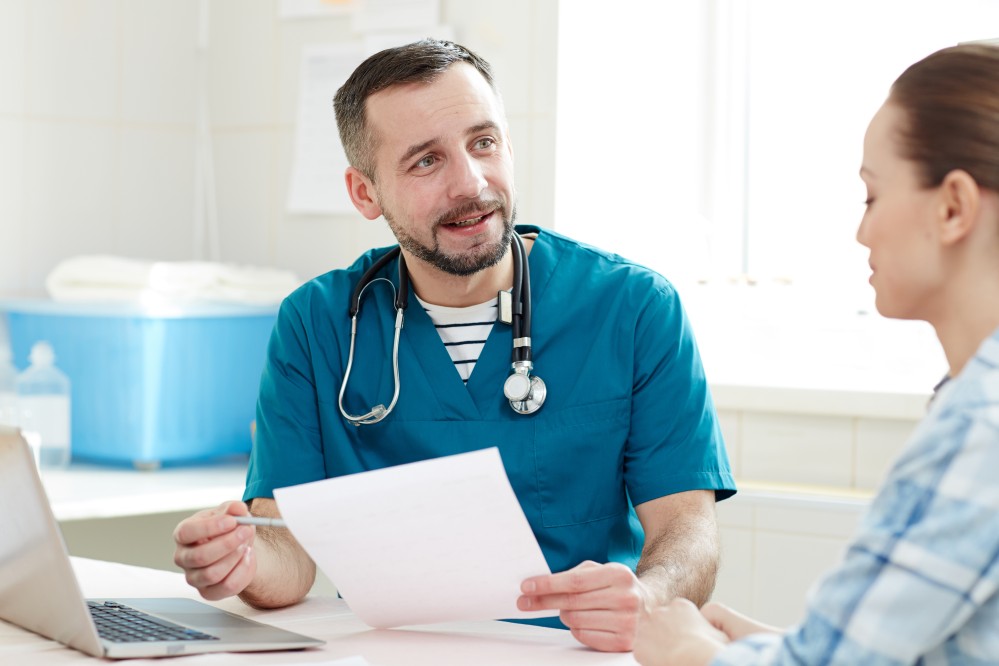 Whether you are an undergraduate nursing student or enrolled in a graduate nursing program, improving communication skills should be part of your education. These skills are easy to practice on the job, as you will get plenty of opportunities to communicate with patients and your colleagues.
Nonetheless, whether you already have some experience or are just starting your career path in nursing, you constantly need to improve your communication skills. Here are a few tips on communicating effectively and becoming a better professional:
Pay attention
Use non-verbal signs to show active listening
Give constructive feedback
Ask questions
The Bottom Line
All types of communication are a vital part of the nursing profession. Communication skills allow nurses to be successful in their roles, enhancing the efficacy of the healthcare provided, the patient experience, and the nurse's well-being.
Begin polishing your communication skills now, and know there will always be room to improve for your benefit and those around you.
To become a nurse or advance your career in nursing through education, apply to one of our nursing programs today!