Do you want to make a difference in people's lives while pursuing a fulfilling career? Nursing might just be the right fit for you. This field offers a range of opportunities at different levels, each with its unique set of responsibilities and rewards. From bedside care to the advanced practice of a nurse practitioner, the nursing field is constantly evolving to meet the changing needs of the healthcare industry.
Read on to learn about the different levels of nursing and find your calling!
What Are the Levels of Nursing?
Nursing is highly specialized and diverse, with various levels of expertise, education, and responsibilities. The levels of nursing include:
Certified Nursing Assistant (CNA)
Licensed Practical Nurse (LPN)
Registered Nurse (RN)
Advanced Practice Registered Nurse (APRN)
Master of Science in Nursing (MSN)
Doctor of Nursing Practice (DNP)
Each level of nursing has its own set of responsibilities, duties, and education requirements. These levels determine the type of care a nurse is qualified to provide and their level of autonomy in making medical decisions.
1. Certified nursing assistant (CNA)
A certified nursing assistant provides primary patient care and support services to individuals in a healthcare setting, such as nursing homes, hospitals, or rehabilitation facilities. CNAs are responsible for taking vital signs, assisting with personal hygiene, and helping patients move around. They work under the supervision of licensed practical nurses or registered nurses.
To become a CNA, you must complete a state-approved training program, which usually takes 6-12 weeks. After completing the program, you must take and pass a certification exam to become a CNA. It is important to note that certification requirements vary from state to state, so you should check with your local board of nursing for specific requirements in your area.
After obtaining certification, you may also have to pass a background check and register with the state board of nursing. Once registered, you can start working as a CNA and continue your education to advance your career.
2. Licensed practical nurse (LPN)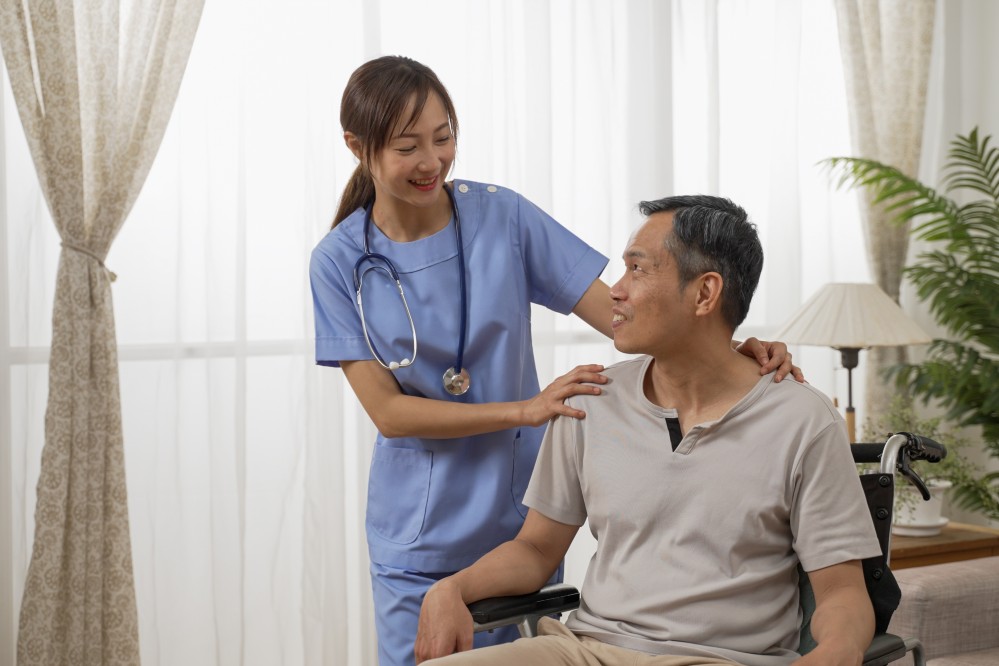 An LPN is a healthcare professional who provides primary nursing care to patients. They execute their duties under the supervision of RNs or physicians. LPNs work in hospitals, long-term care facilities, clinics, or other healthcare settings.
Their responsibilities may include taking vital signs, administering medications, dressing wounds, assisting with mobility, and monitoring patients' progress. They also communicate with patients, families, and other healthcare professionals to ensure the best possible care for their patients.
To become an LPN, one must complete a state-approved educational program and pass the National Council Licensure Examination for Practical Nurses (NCLEX-PN). At AIAM, this program typically takes nine months to complete and includes classroom instruction and clinical experience.
After completing the educational program and passing the NCLEX-PN, individuals must obtain a license from their state's board of nursing and meet continuing education requirements to maintain their support. Some states also require LPNs to have a certain amount of work experience before becoming licensed.
3. Registered nurse (RN)
A registered nurse is a healthcare professional responsible for providing direct and indirect patient care. They work in various settings, including hospitals, nursing homes, clinics, and private homes. They are responsible for:
Assessing patients' needs
Developing and implementing nursing care plans
Administering medications and treatments
Monitoring patients' conditions
Collaborating with other team members
RNs also play a vital role in patient education and health promotion, helping patients and families understand their needs and treatments, and promoting healthy lifestyles and habits.
In order to become an RN, individuals must first complete a nursing program. To enroll in this program, you must be a Licensed Practical Nurse (LPN) or a graduate of a Practical Nursing program.
In addition to formal education, RNs must have strong communication and critical thinking skills, work well in a team, and have a compassionate and caring demeanor.
4. Advanced practice registered nurse (APRNs)
APRNs are highly trained and licensed healthcare professionals who provide advanced patient care. They have a deeper understanding of nursing care, patient assessment, and management of complex medical conditions than registered nurses.
APRNs can diagnose and treat patients, prescribe medication, and order diagnostic tests. APRNs work in various healthcare settings, including hospitals, clinics, nursing homes, and private practices. Some APRNs specialize in a specific area of patient care, such as family practice, pediatrics, or psychiatry.
To become an APRN, you must have a current RN license and a master's degree in nursing from an accredited program. In addition, you must also meet state licensing requirements and maintain certification by participating in continuing education programs. APRN programs prepare students to take certification exams in their specific practice areas.
5. Master of science in nursing (MSN)
An MSN is an advanced degree program designed for registered nurses who want to specialize in a specific area of nursing and enhance their career opportunities. MSN programs typically take 2-3 years to complete and offer a variety of specializations such as nursing education, clinical leadership, nursing informatics, and advanced practice nursing.
This program equips graduates with the knowledge and skills necessary to provide evidence-based patient care, lead interdisciplinary teams, and advocate for nursing and healthcare policies. With an MSN degree, nurses can pursue advanced clinical roles, administrative positions, and academic careers in nursing. In addition, they can also enhance their credibility and competitiveness in the job market.
6. Doctor of nursing practice (DNP)
This nursing degree is designed to prepare advanced practice nurses to become leaders in their field. It is the highest level of education for registered nurses and typically requires a minimum of two years of full-time study after completing a master's degree.
Graduates of the DNP program can work in various settings, including hospitals, clinics, private practices, government agencies, and educational institutions. This degree prepares nurses to lead change, improve patient outcomes, provide expert clinical care, and engage in evidence-based practice.
This degree is becoming increasingly popular as the demand for highly educated nurses grows. Many nurses pursue this degree to further their careers and enhance their ability to contribute to the advancement of the nursing profession.
How To Choose Your Nursing Path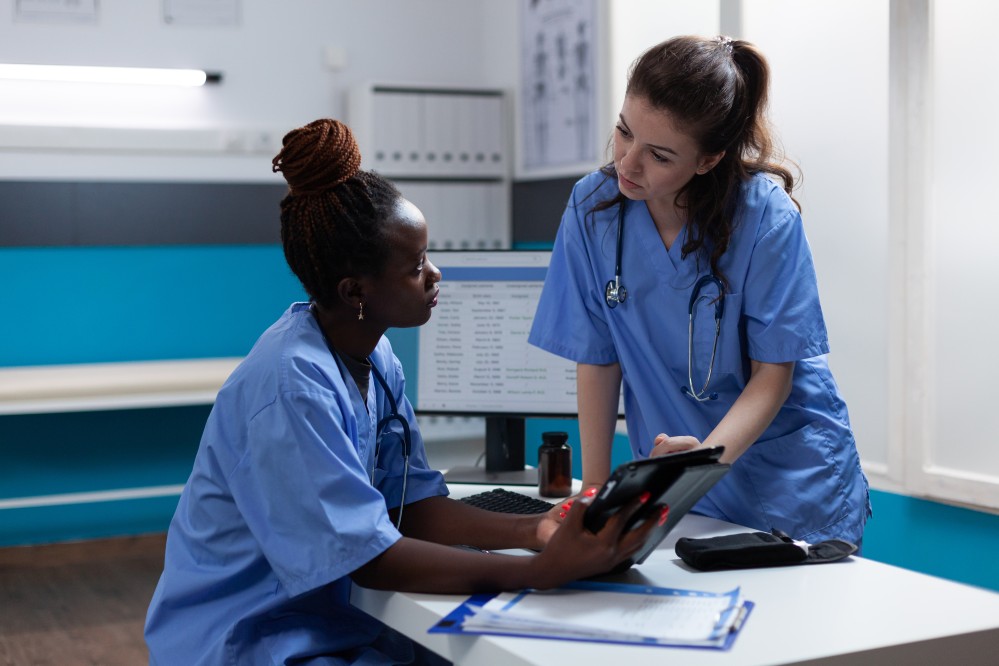 Choosing a nursing path can seem daunting, but it's important to remember that there is no one "right" way to go about it. The most important thing is to find a path that aligns with your interests, skills, and values. Take some time to reflect on what you enjoy and are naturally good at and research different specialties within the nursing field to see which ones might be a good fit for you.
You can also talk to experienced nurses and attend informational events to learn more about the different paths available. Remember, a career in nursing is rewarding and fulfilling, and the most important thing is to find the way that allows you to make the most significant impact on the lives of others.
The Bottom Line
The nursing field offers a range of career opportunities with different levels of education and responsibility. Whether you are just starting or looking to advance in your career, it is crucial to understand the requirements and expectations of each nursing level fully.
Enroll in a nursing program at the American Institute of Alternative Medicine (AIAM) to gain the skills and knowledge necessary for a gratifying career in nursing. At AIAM, you will receive a comprehensive education from experienced staff and participate in hands-on clinical experiences. Invest in your future by enrolling in a nursing program at AIAM today!