"I always wanted to be superwoman-now I am. My reward is seeing my clients become pain free. This is not a job to me, I love this, I look forward to coming here (ZoloZen) when I walk in I feel refreshed, like I am on a vacation."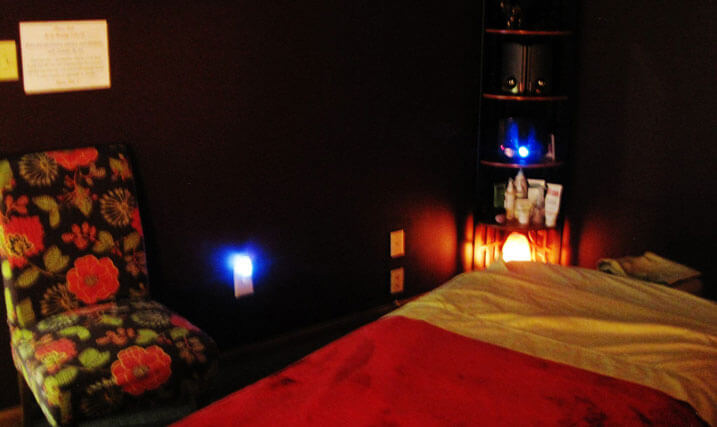 Fabienne, a native of France relocated to Columbus, Ohio in 2000. She was relocated through a job matching agency and began worked in restoration for 6 years, then took a job as a parking manager that was meant to be temporary but carried on long term.  Fabienne took on large accounts as a parking manager and after 5 years, the nagging feeling she should be doing something different finally overtook her.  She was unsure of where to turn next to find more meaningful work she would enjoy. Her mother encouraged her to explore massage therapy. When living in France, Fabienne often gave family members massages, but had never considered it might become a career.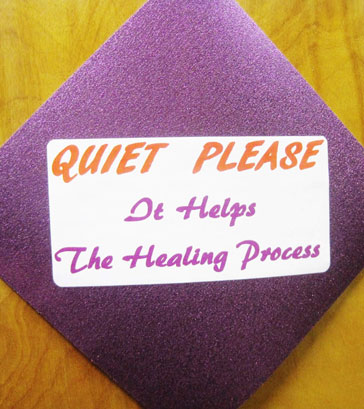 As fate would have it, Fabienne knew AIAM co-founder Diane Sater through mutual friends and began asking Diane questions about AIAMs massage therapy program.
Diane invited me to lunch, and of course we spoke about massage. She offered to bring me to AIAM, and helped me enroll in the program, but 2 days before school began I started thinking to myself "Oh what did I do,' but as soon as you enter the school, you can just feel the zen."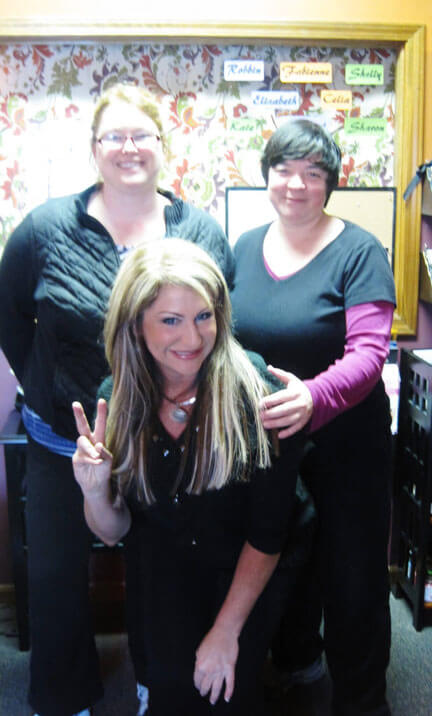 Fabienne knows AIAM was the best choice for her because of the schools atmosphere, and support she received from instructors after graduation.  She encourages others who are looking for a massage therapy school to check out AIAM, even if it's only for the support the AIAM network of alumni and friends provide after graduation.
"I just had a blast there. Our teachers we great, always telling us to just trust ourselves, trust your intentions, and trust what you're doing. I love where I am, but I wish I could go back. You're not left alone, you get all the support you could ever need and want."
Fabienne finally found her passion in massage. She also stays active at AIAM by helping give massage therapy student's evaluations on their progress during clinicals. Fabienne now works as a massage therapist in a rented space at ZoloZen, near Dublin.  She has regular clients and is looking forward to continuing to expand her clientele.  She describes massage therapy as being complimentary to health itself.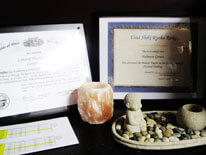 "Think about what you did as a child," explains Fabienne. "You were running, jumping, playing, riding your bike, and what do you do now? Sit behind a desk? Do heavy lifting? As adults we don't get the exercise we need to be healthy. If you look at studies you can see people who get massages regularly go to the doctor less, because they don't need to."
"I have had clients tell me, they did not realize how they're body wasn't breathing before, after massage it breathes! They tell me how it has improved their well being. Some of my clients express to me that I'm kind of a body whisperer, after massage they feel their pain and discomfort disappear with no issues. I keep learning through different styles so I can give the best massage!"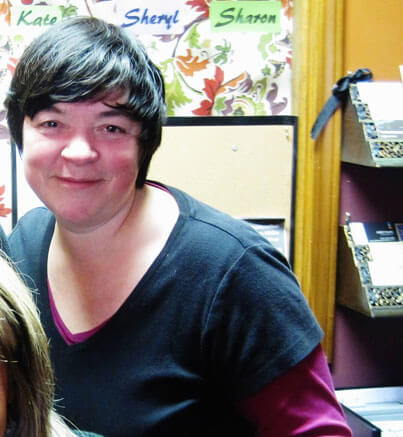 Fabienne also does work in foot reflexology and Reiki. She can be contacted for consultation at [email protected].
---
Ready to Start Your Career in Massage Therapy?