School nurses play a critical role in the well-being of the students under their care. From bandaging scraped knees to providing emotional support, their work is vital to creating a safe and healthy environment for learning. But how do you become a school nurse? In this blog, we'll explore the steps you can take to pursue this rewarding career path. 
What Is School Nursing?
School nursing is a specialized field that focuses on promoting the health and well-being of students in an educational setting. School nurses are critical in ensuring students are healthy, safe, and ready to learn. 
These professionals provide various services, from administering medications, managing chronic conditions, promoting healthy behaviors, and responding to emergencies. With their unique combination of medical expertise and educational understanding, school nurses are essential members of the school community.
How To Become a School Nurse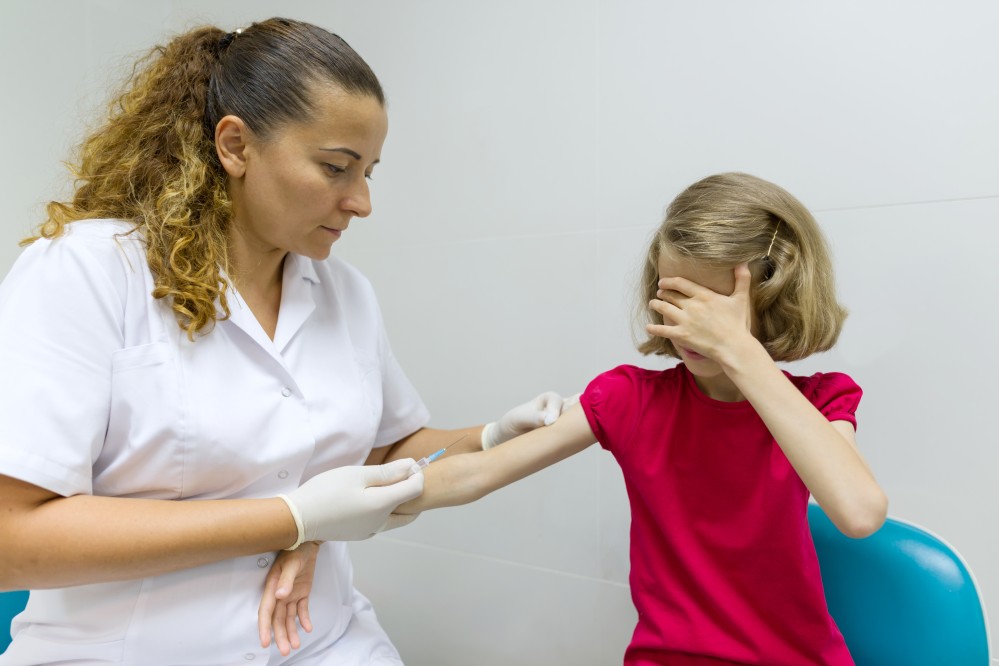 Becoming a school nurse requires a specific set of steps. First, you must obtain a nursing degree and license. After gaining experience in a healthcare setting, you can then specialize in school nursing by obtaining additional experience and certification. Read below if you are looking for the specific steps to becoming a school nurse.
1. Earn a high school diploma or equivalent
A high school diploma is a critical requirement for getting accepted into nursing programs and for good reason. It provides the foundation for success in the field of nursing by imparting fundamental knowledge and skills in various subjects. Additionally, having a high school diploma demonstrates your dedication and commitment to your education, which is critical in the competitive world of nursing. 
2. Obtain a bachelor's degree
The National Association of School Nurses (NASN) believes every school should have access to a registered professional school nurse who has a minimum of a baccalaureate degree in nursing and is licensed as a Registered Nurse (RN). 
So, in order to become a school nurse, you need to obtain a Bachelor of Science in Nursing (BSN) degree from an accredited nursing program. Some schools also offer Master of Science in Nursing (MSN) programs with a focus on school nursing.
3. Take the licensing exam
Upon completing the BSN, you must pass the National Council Licensure Exam for Registered Nurses (NCLEX-RN) to become licensed as an RN. The exam evaluates your competency in promoting safe and effective care, maintaining health, and addressing patients' psychological and physiological needs.
4. Gain work experience
An integral step in becoming a school nurse is gaining relevant work experience. This can be achieved through clinical practice, which offers hands-on training in assessing and treating a range of medical conditions while honing critical thinking and decision-making skills.
Additionally, clinical experience allows you to familiarize yourself with the unique needs and challenges faced by school-aged children, such as managing chronic illnesses, administering medications, and delivering preventive care.
5. Maintain certification
Certifications are a way of demonstrating your expertise, knowledge, and commitment to your profession. They show that you have met specific education and training requirements, passed a rigorous exam, and are continuously learning and updating your skills. As a school nurse, getting and maintaining certifications is crucial for providing students with the highest quality of care.
Additionally, maintaining certifications gives you a competitive advantage in the job market and has the potential to boost your earning capacity.
How Many Years Does It Take To Become a School Nurse?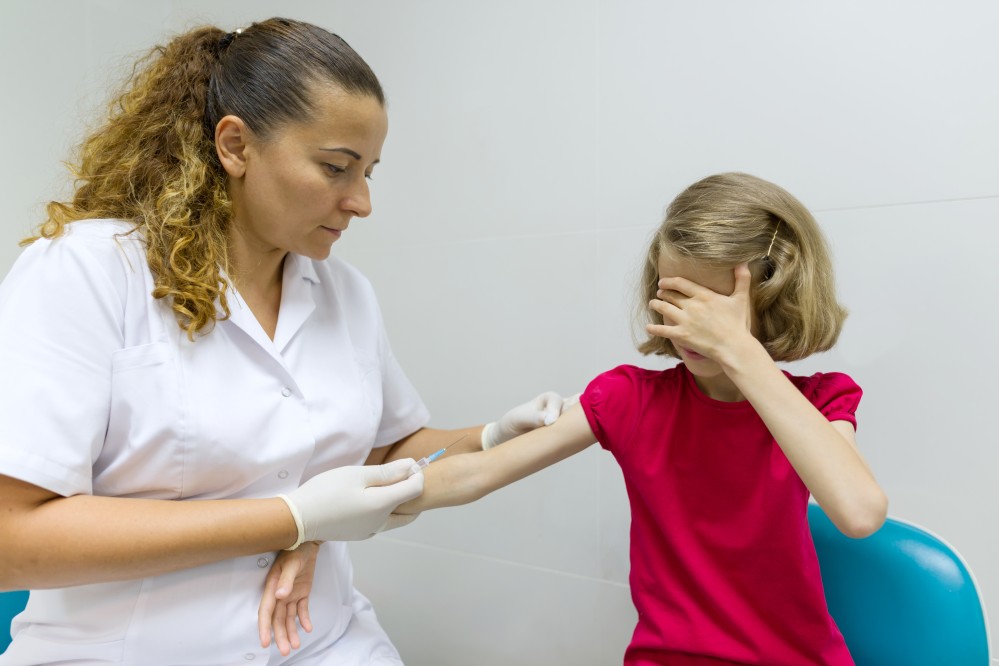 The time it takes to become a school nurse depends on the specific education and licensing requirements of the state where you wish to practice. Generally, it takes at least two to four years to complete a nursing program and obtain an RN license and an additional one to two years to get work experience. 
Skills of a School Nurse
To be an effective school nurse, several key skills are required, including communication, critical thinking, empathy, and organization. These skills enable school nurses to deliver high-quality care and support to students.
Communication: School nurses must be adept at communicating with various individuals, such as students, parents, teachers, and healthcare providers. They should also be skilled in conveying medical information in an easily understandable manner to children and their parents.
Critical Thinking: As an aspiring school nurse, it is crucial to possess exceptional critical thinking and problem-solving skills. These skills are necessary for quickly assessing and responding to medical emergencies, identifying potential health risks, and implementing appropriate interventions.
Empathy: Compassion and empathy are vital when working with patients, particularly children who may be frightened or anxious about receiving medical attention. An empathetic approach helps to ease their concerns and create a more comfortable environment.
Organization: School nurses should exhibit strong organizational and time-management skills. Effective time management is essential for prioritizing and attending to the needs of all students while maintaining accurate medical records and managing paperwork.
Where Do School Nurses Work?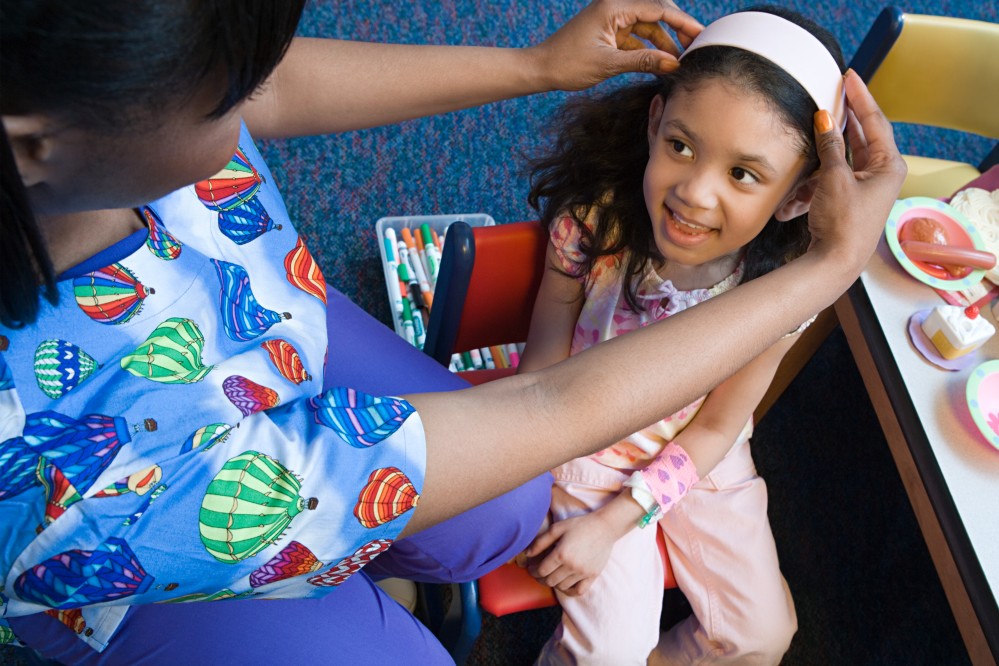 School nurses are highly valued professionals who have the opportunity to work in a variety of dynamic environments. Some of the most common settings you can find a job as a school nurse are as follows:
-Private schools
-Alternative schools
-Public elementary, middle, and high schools
-Summer camps
-Colleges and universities
-Daycare centers
-Local health departments
-Pre-school and kindergartens
-Vocational schools
Whether in daycare centers, public or private schools, hospitals, or summer camps, school nurses play a vital role in keeping students healthy and safe. 
Salary & Job Outlook
If you're considering a career in this field, you'll be pleased to know that the job outlook for school nurses is strong, with a projected growth rate of 6% from 2021 to 2031. Moreover, school nurses can earn competitive salaries, with the median annual wage for registered nurses in educational services being $61,780. 
Conclusion
To become a school nurse, one must complete specialized education and training, which includes obtaining a nursing degree, licensure, and engaging in continuous professional development. This fulfilling career provides the opportunity to make a positive impact on students' health and well-being.
If you are interested in pursuing a career as a registered nurse, explore the RN program offered by AIAM. Reach out to us today to learn more about this rewarding profession and take the first step towards a thriving career in nursing.