Family nurse practitioners are highly skilled healthcare professionals who play a vital role in providing specialized care to patients of all ages. With advanced education and training, they are able to offer a wide range of services beyond those provided by a registered nurse (RN).
If you're interested in building meaningful connections with patients and working in a dynamic healthcare setting, becoming a family nurse practitioner could be a great career choice. This guide will explore the various settings where you can work as a family nurse practitioner.
What Is a Family Nurse Practitioner?
Family nurse practitioners (FNPs) are advanced practice registered nurses (APRNs) with specialized training in primary care for patients of all ages. They hold independent practice privileges in many states, allowing them to independently diagnose, treat, and prescribe medication for patients.
FNPs provide comprehensive, family-focused care throughout the patient's lifetime and may have specialized knowledge in various areas. Their responsibilities include:
Maintaining patient records
Examining patients
Ordering diagnostic tests and prescribing medications
Developing treatment plans and providing treatment
FNPs often consult with other healthcare professionals to develop or improve a patient's care plan.
Where Can I Work as a Family Nurse Practitioner?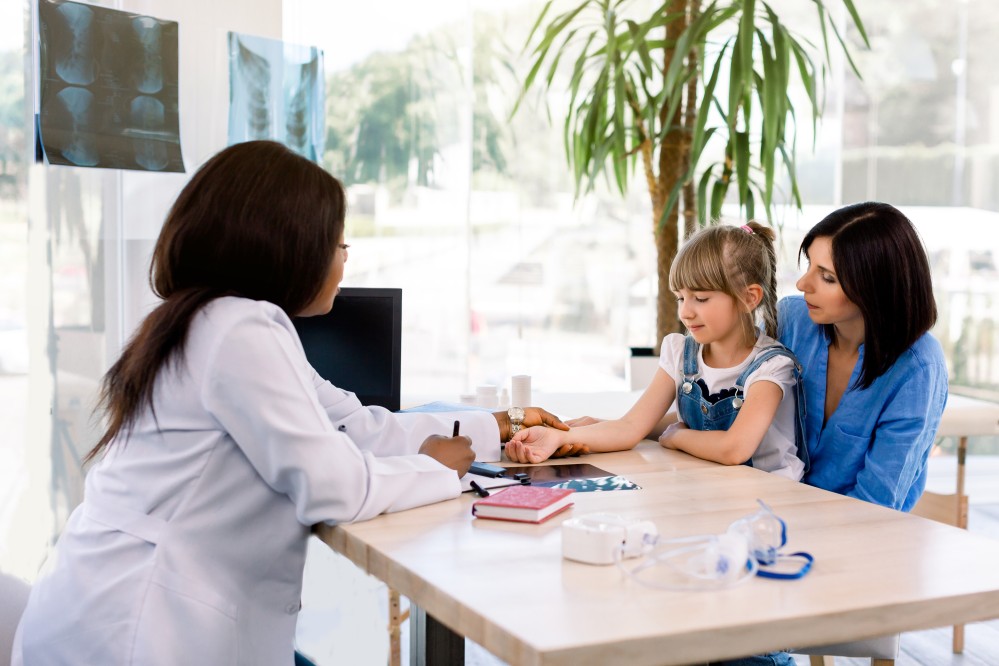 FNPs typically work in primary care settings, such as family doctor's offices. However, their adaptable training also allows them to work in various settings, including outpatient surgical and long-term care facilities.
Hospitals
FNPs are highly valued in hospitals due to their versatile skills and ability to perform multiple medical roles. They can work in a variety of settings within the hospital, such as emergency departments, critical care units, and maternity wards.
Working in a hospital as an FNP can be a valuable step in one's career as it provides exposure to diverse patient populations and conditions. However, it is important to note that hospital work often involves non-traditional shifts, such as nights, weekends, and holidays.
Acute or urgent care centers
Family nurse practitioners play a vital role in acute or urgent care centers, providing many of the same services as physicians. They work with patients who need immediate care but do not require hospitalization. They are responsible for ordering and interpreting tests, performing physical exams, and administering treatments.
In addition to their clinical duties, FNPs also handle administrative and managerial tasks such as overseeing teams of registered nurses, managing schedules, and maintaining medical supply inventory.
To succeed in this field, FNPs must possess a high level of compassion and patience as they work with patients who may be distressed due to an emergency. Strong communication and a calm demeanor are also essential traits for FNPs in urgent care.
Doctor's offices or private clinics
In a doctor's office or private clinic setting, FNPs typically work under the supervision of a physician and are responsible for providing a range of primary care services to patients of all ages. These may include:
Taking patient histories and performing physical exams
Ordering and interpreting diagnostic tests
Diagnosing and treating common illnesses and injuries
Prescribing medications and other treatments
Managing chronic health conditions such as diabetes and hypertension
Providing preventive care and health education
Coordinating care with other healthcare providers
Hospice centers and patients' homes
In hospice care settings, FNPs play a critical role in providing end-of-life care to patients. They must not only assess patients on a daily basis but also offer emotional support to patients and their families.
The hospice team focuses on improving patients' quality of life, and FNPs play an essential role in this by utilizing their medical knowledge, communication skills, and compassion to ensure that patients receive the care they need.
Nursing facilities and long-term care facilities
Nursing and long-term care facilities might be the ideal work settings for FNPs who enjoy following a patient's health journey. These facilities are suitable for FNPs with good listening skills, as the work involves patients with long-term complex health problems.
Additionally, FNPs working in these settings need to assist patients with daily tasks such as bathing, dressing, and caring for their personal hygiene. Moreover, they must educate and update the patient and their family about their condition and further care plans.
Community health clinics and offices
FNPs working in community health clinics will deliver primary care services, frequently to underserved or economically deprived residents. These community health clinics may be used by state or local governments, not-for-profit organizations, and hospitals. Some clinics have urgent care departments with primary and specialty departments, while others function as primary care facilities only.
Specialty clinics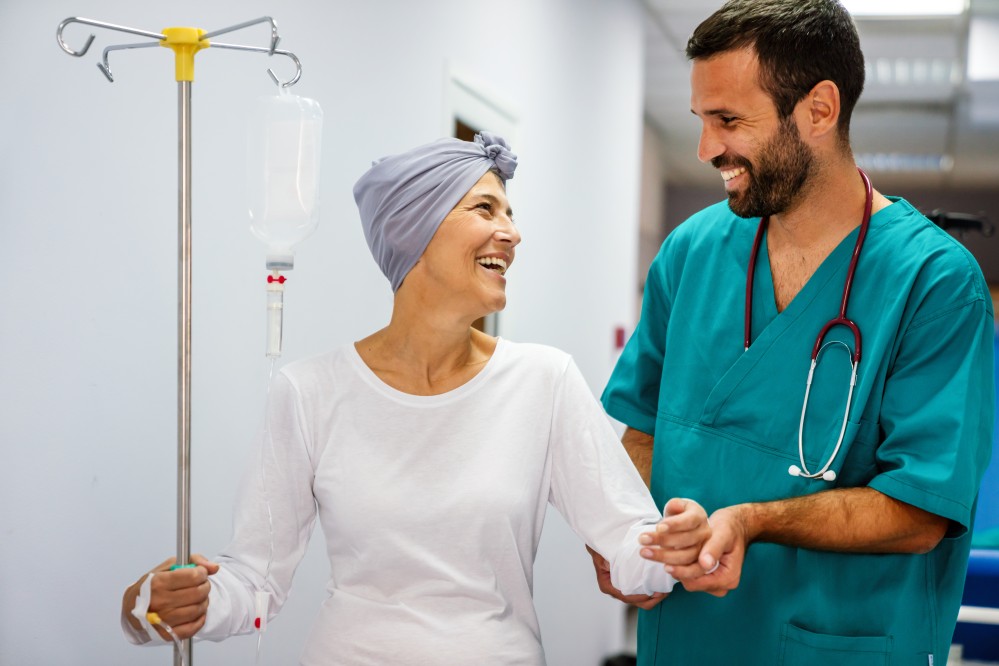 Family nursing practitioners who decide to work in specialty clinics will require additional education and certification. The range of services that FNPs can choose to offer in a specialized clinic may include:
Chemotherapy
Bariatric care
Chronic disease management
Hospice care
Correctional facilities
Nurse practitioners in correctional facilities may work in county jails, private prisons, federal penitentiaries, or ICE detention centers. FNPs perform examinations, make their rounds, prescribe medication, and assist with detoxification. They also provide mental and emotional support for their patients and their families and, if necessary, refer them to appropriate mental health resources.
Rural health clinics (RHCs)
Due to the limited access to healthcare, rural communities often suffer and are more likely to die from cancer, heart disease, injury, chronic lower respiratory disease, stroke, and more. Rural FNPs provide vital services to underserved populations with inadequate access to resources. The common types of care rural FNPs are expected to provide include:
Chronic illness management
Acute illness and injury management
Traumatic injury management
Convenient care clinics
Retail-based health clinics, also called convenience clinics, are generally staffed by NPs or physician assistants with advanced education and clinical skills.
Within the retail-based clinic setting, NPs can provide basic preventive and primary care, triage patients and refer them to the proper level of care, and reduce the burden of unnecessary visits to local emergency departments.
Retail-based clinic nurses provide an alternative entry point to care, thus playing a role in reconfiguring healthcare delivery, expanding access, and improving patient experience. Most patients visiting retail-based clinics receive preventive services, immunizations, and care for simple acute conditions such as upper respiratory infections, sinusitis, and urinary tract infections.
Schools and universities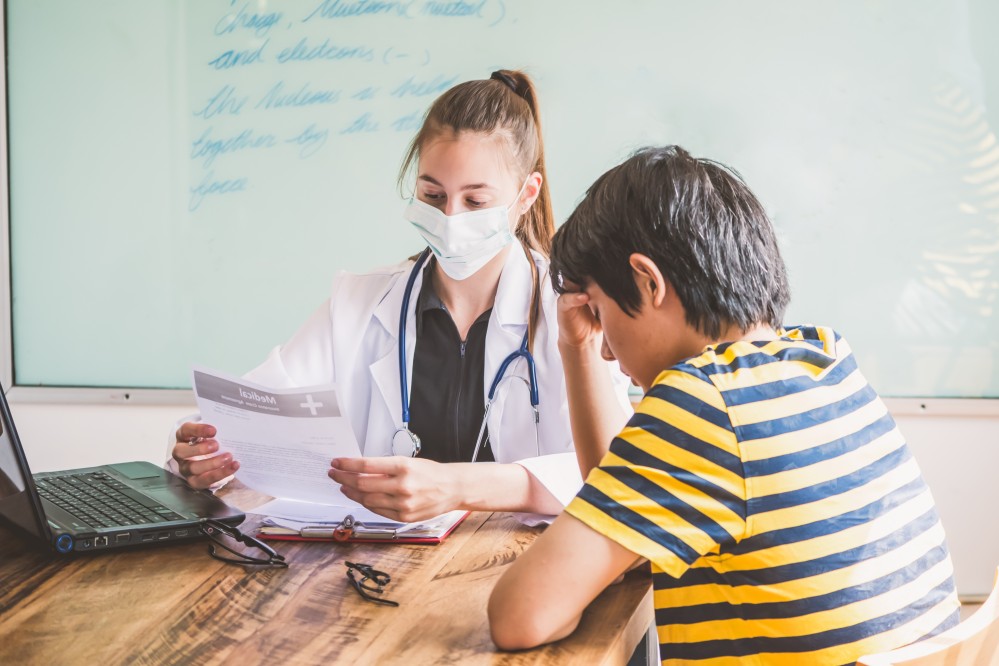 FNPs in a school-based clinic may treat various health concerns, from minor bumps and bruises to diabetes or asthma. They may also perform risk assessments around such issues as substance and alcohol use, mental health, sexual health, and personal safety. Many students may rely on a school-based FNP to discuss concerns they are hesitant to discuss during a pediatric visit with a parent present.
Telemedicine
Telemedicine, or telehealth, allows FNPs to provide primary care and manage ongoing conditions remotely through video conferencing technology. This is especially beneficial for patients in rural areas or with limited mobility who may have difficulty traveling to see a healthcare provider in person. FNPs can work in telemedicine as part of a hospital or private practice or for dedicated telehealth companies.
The Bottom Line
Explore the opportunity to make a positive impact in the healthcare field by pursuing a nursing career at the American Institute of Alternative Medicine (AIAM). Our nursing program equips students with the skills and knowledge necessary to become future leaders in the field. Take the first step towards your career goals today!