If you're a nurse who wants to go beyond treating physical symptoms and take a more comprehensive approach to patient care, becoming a holistic nurse might be the right path for you. But how do you become a holistic nurse?
In this blog post, we'll guide you through the steps to becoming a holistic nurse, including the education and training required, the skills you'll need to succeed, and the benefits of choosing a career in holistic nursing. Get ready to take your nursing practice to the next level!
What Is Holistic Nursing?
Holistic nursing is a unique and fulfilling profession beyond traditional nursing care. As a holistic nurse, you'll address your patients' physical health needs and consider their emotional, spiritual, and social well-being. You'll work with your patients to identify their health goals and create a personalized care plan.
Holistic nurses believe that every patient is unique and treat each patient as a whole person, not just a list of symptoms or diagnoses. This approach allows nurses to form meaningful connections with their patients, genuinely understand their needs, and provide personalized care that promotes healing and well-being.
How To Become a Holistic Nurse
Becoming a holistic nurse is a challenging yet incredibly rewarding journey. It requires a solid educational foundation and a deep understanding of holistic principles and practices. While it may seem daunting, with determination and the right mindset, you can succeed in this role.
If you're interested in becoming a holistic nurse, keep reading to learn more about the educational path, the requirements, and what you should keep in mind as you work towards your goal.
1. Earn a degree in nursing
Becoming a holistic nurse includes taking several steps. To begin with, you must earn a nursing degree, which can be a Bachelor of Science in Nursing or a diploma from an accredited nursing program—AIAM takes a holistic approach to educating our practical and registered nursing students.
2. Pass the NCLEX-RN and receive licensure
Passing the NCLEX-RN is essential in obtaining licensure as a registered nurse in the United States. The NCLEX-RN, or National Council Licensure Examination for Registered Nurses, evaluates nurses' ability to apply fundamental nursing concepts and knowledge to provide safe and effective patient care.
To pass the NCLEX-RN, nurses need to demonstrate their understanding of various nursing areas, including anatomy and physiology, pharmacology, nursing process, nursing ethics, and patient safety. By having a solid foundation in these core nursing concepts, nurses can ensure that they are well equipped to provide adequate care to their patients.
3. Gain nursing experience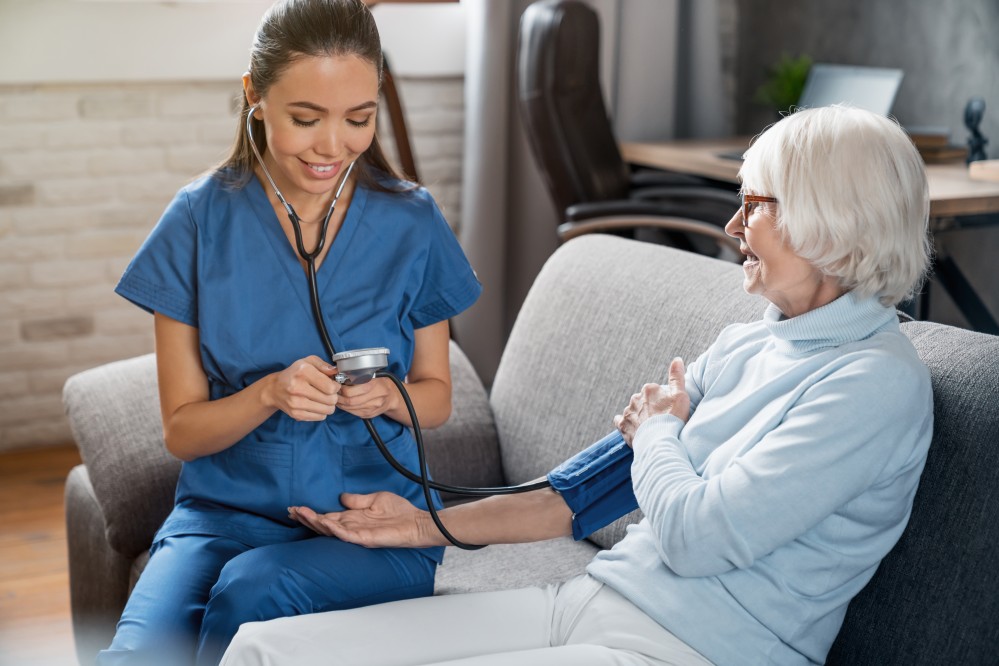 Nursing experience is essential to becoming a holistic nurse because it provides the foundational knowledge and skills to deliver holistic care. Nursing experience helps you develop the ability to assess patients comprehensively, including their physical, emotional, mental, and spiritual health.
Moreover, nursing experience helps develop essential communication and interpersonal skills crucial to holistic nursing. These skills enable you to establish rapport with patients, communicate effectively, and build trust and respect.
4. Earn nursing certification
Earning a nursing certification is essential for several reasons. It can improve patient outcomes and can help you become more confident in your nursing skills. It also allows you to develop specialized skills and enhance your professional credentials, making you more competitive in the job market and opening up new career opportunities.
You can pursue certification in holistic nursing from the American Holistic Nurses Credentialing Corporation (AHNCC).
What Does a Holistic Nurse Do?
A holistic nurse takes a whole-person approach to patient care, focusing on their physical, emotional, spiritual, and social needs. Holistic nurses use various techniques to treat their patients, including conventional medical interventions and alternative therapies such as massage, acupuncture, and aromatherapy. They work with their patients to identify their unique health goals and create a personalized care plan that considers their needs and preferences.
In addition to providing direct patient care, holistic nurses may educate patients and their families on healthy lifestyle practices and self-care techniques. These professionals work in various settings, such as hospitals, clinics, hospices, and private practices.
What Are the Core Values of Holistic Nursing?
Holistic nursing is a practice grounded in core values that guide the nurse's approach to patient care. These values are essential to holistic nursing and are integral to providing patient-centered care that promotes health and well-being. Such values include:
Holism: Holistic nurses believe in treating the whole person, not just their physical symptoms. They view the patient as unique with physical, emotional, spiritual, and social needs.
Healing: Holistic nurses strive to create a healing environment that promotes wellness and fosters a sense of peace and well-being.
Humanism: Holistic nurses view their patients as equal partners in the healing process, and they treat them with compassion, respect, and empathy.
Cultural competence: Holistic nurses respect and value the diversity of their patient's cultural backgrounds and beliefs, and they provide care sensitive to their unique needs and perspectives.
Careers in Holistic Nursing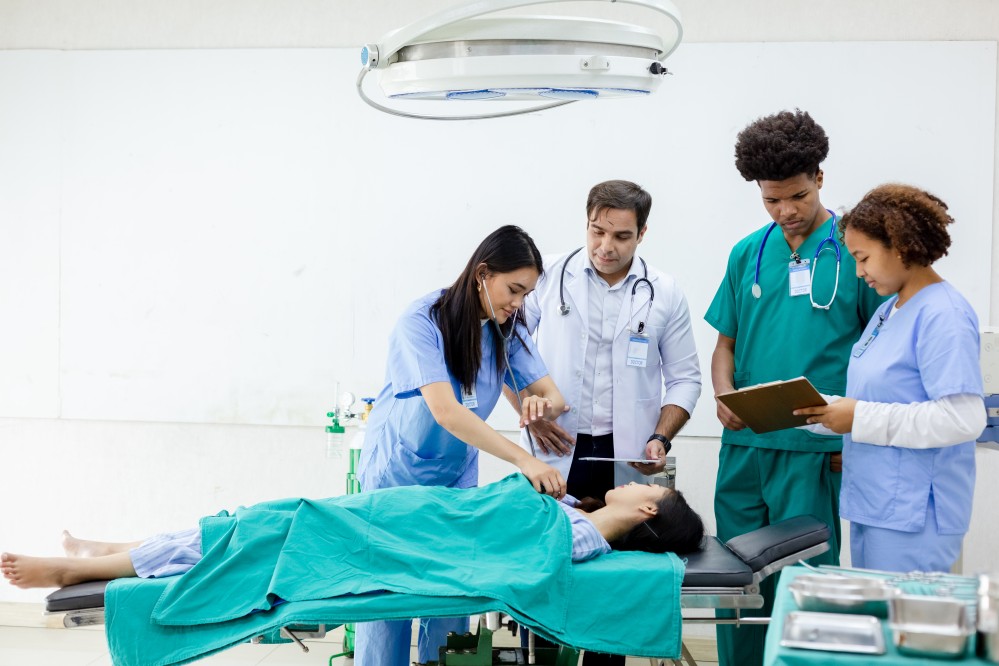 Holistic nursing is a growing field that offers a variety of career paths for nurses passionate about providing whole-person care. Some of the career options for holistic nurses include:
Holistic nurse practitioner: Holistic nurse practitioners are advanced practice nurses who have specialized training in holistic nursing. Using a holistic approach, they provide primary care services, including diagnosis, treatment, and management of acute and chronic illnesses.
Holistic nurse coach: Holistic nurse coaches work with patients to develop personalized health and wellness plans considering their physical, emotional, and spiritual needs. They provide guidance and support to help patients achieve their health goals.
Hospice and palliative care nurse: Hospice and palliative care nurses provide compassionate care to patients at the end of their lives. They focus on managing symptoms and providing emotional and spiritual support to patients and their families.
Holistic nurse educator: Holistic nurse educators teach nursing students and practicing nurses about the principles and practices of holistic nursing. They help to integrate holistic nursing into nursing curricula and provide continuing education for practicing nurses.
How Much Do Holistic Nurses Make?
Due to the specialized nature of this field, the salary for holistic nurses may vary depending on several factors, such as location, experience, and education level.
According to recent data, the average wage for holistic nurses in the United States is $86,547. However, due to the specialized nature of holistic nursing, some practitioners may earn more than the median wage. Specifically, a holistic nursing salary can go up to $137,500.
The Bottom Line
Becoming a holistic nurse is a challenging yet gratifying career path that requires a solid educational foundation and a deep understanding of holistic principles and practices.
If you want to become a holistic nurse, consider enrolling in the holistic nursing programs at the American Institute of Alternative Medicine (AIAM). With experienced faculty, hands-on training, and a supportive learning community, AIAM provides an excellent foundation for a successful career in holistic nursing.
Contact us today to learn more about our programs and take the first step towards a fulfilling career that allows you to make a meaningful difference in the lives of your patients.