It Worked Out Perfectly: Meet Vanessa
"Overall this experience has been great. I am feeling both excited and nostalgic about graduation. I knew this would come to an end, but you get so close to the other members of your cohort, it's difficult to say goodbye."
Chicago native Vanessa Waller recently graduated from AIAMs Acupuncture Program. She previously attended The Ohio State University and graduated with a Bachelors in Psychology in 2012.
I have always wanted to work with and help people. I didn't feel like any psychology careers spoke to me, so I started researching alternative medicine, which lead me to acupuncture."
Shortly after Vanessa discovered her interest in acupuncture, she realized that AIAM was a 15-minute drive from her home.  Being the only acupuncture school in Ohio, Vanessa jumped at the chance to apply.
"It worked out perfectly, when I realized I wanted to be an acupuncturist I researched accredited schools that taught acupuncture; AIAM is the only accredited acupuncture school in or near Ohio, so here I am!"/strong>
Vanessa got the opportunity to attend AIAMs study-abroad trip to China in spring 2014. She traveled to Beijing with class mates and instructors and visited tourist sites such as The Great Wall, but for Vanessa the best part was learning acupuncture first-hand in China.
"We got to observe acupuncture in China, and it counted towards our intern observation hours. The whole trip was just a great experience."
Vanessa and Acupuncture students/faculty on AIAMs China Abroad Trip.
As a student at AIAM, Vanessa worked with patients from the community, providing them with acupuncture services at a discounted rate. When she first began observing in the clinic the idea of working on patients made her anxious, but now, she has no fear.
You get paired up with an experienced-intern in the clinic. I was a lot more at ease than I expected to be!
Our instructors are very attentive and do their best to help us make progress. We get to see them in so many different roles! We have consistent direction, and that really helps; our classroom instructors are the same people who oversee our progress in the clinic which is great.
Vanessa would like to work in a small practice; she is most interested in becoming involved in a community-based acupuncture clinic. She plans to head back to Chicago to show the city what she's made of!
Vanessa is an official 2015 graduate, congratulations to Vanessa and AIAM looks forward to hearing about her progress in holistic health!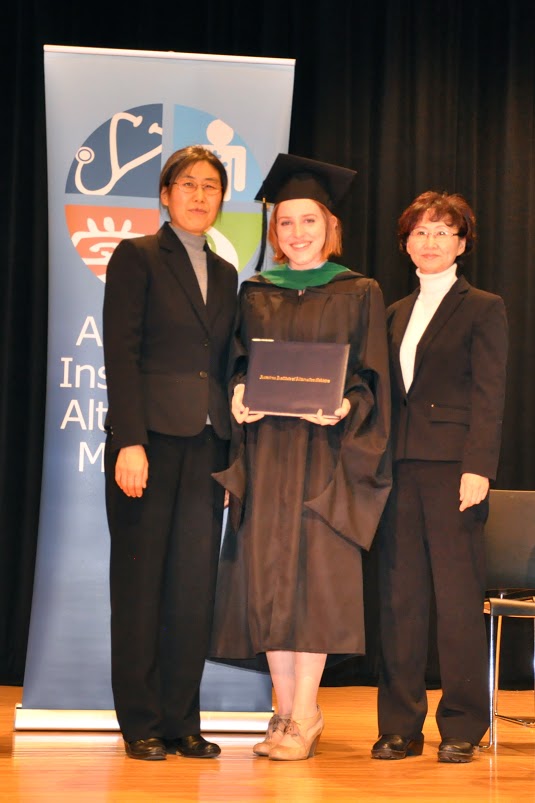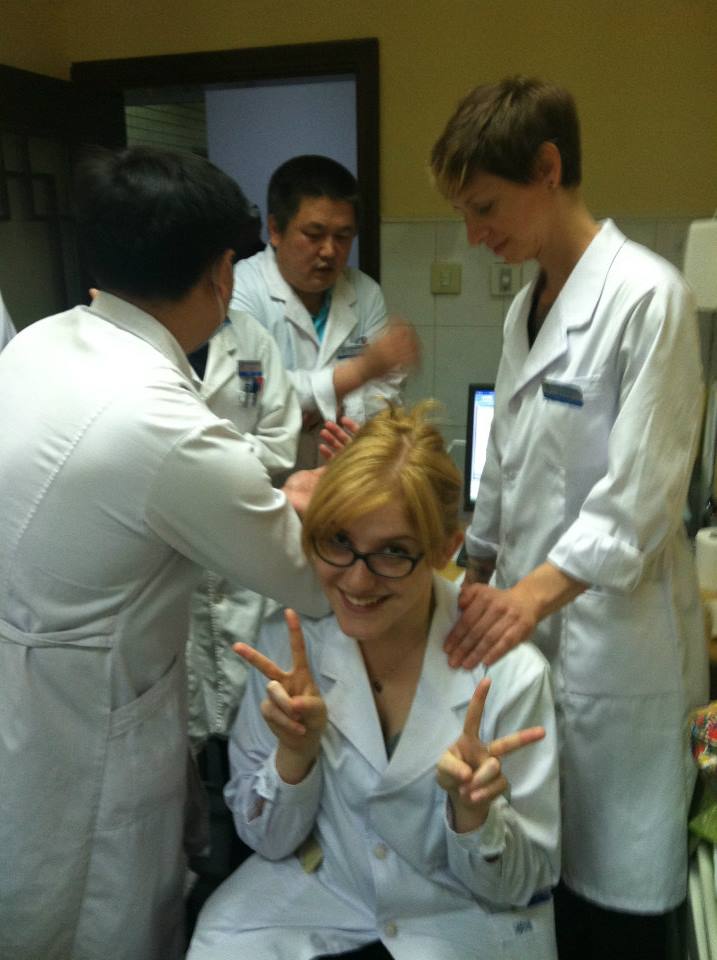 Ready to Start Your Career in Acupuncture?