Medical assistants (MAs) are trained and qualified to perform both administrative and clinical tasks and can work in various settings. If you're wondering, "Where can I work as a medical assistant?" keep reading because we have outlined some of the best jobs that could be a good fit for you. 
Where Can Medical Assistants Work?
As a medical assistant, you'll perform your valuable services in different healthcare settings, including hospitals, private practices, medical research centers, nursing homes, and more. 
Your responsibilities will vary depending on the work environment of your choice. With that being said, let's explore some of the best options where you could work as a medical assistant.
Hospitals
According to the U.S. Bureau of Labor Statistics, hospitals are the second most common place where medical assistants get employed. Since hospitals offer emergency services, you should be prepared for unexpected cases and be ready to work under pressure. Furthermore, most hospitals function 24/7, so you should be available to work during different shifts. 
So, if you're someone who likes working someplace where there are diverse cases almost every day, this might be the best option for you.
Outpatient care
Outpatient care centers are among the most popular healthcare settings where medical assistants work. In contrast to hospitals, outpatient care centers are less dynamic to work in. Also, their services don't require an overnight stay, meaning you'll be working during the day. 
Some of the services usually provided in outpatient care facilities include minor surgery, lab tests, or psychiatric outpatient care. Depending on where you'll be staffed, you might be required to perform clinical or administrative tasks, and sometimes both.
Pediatric clinics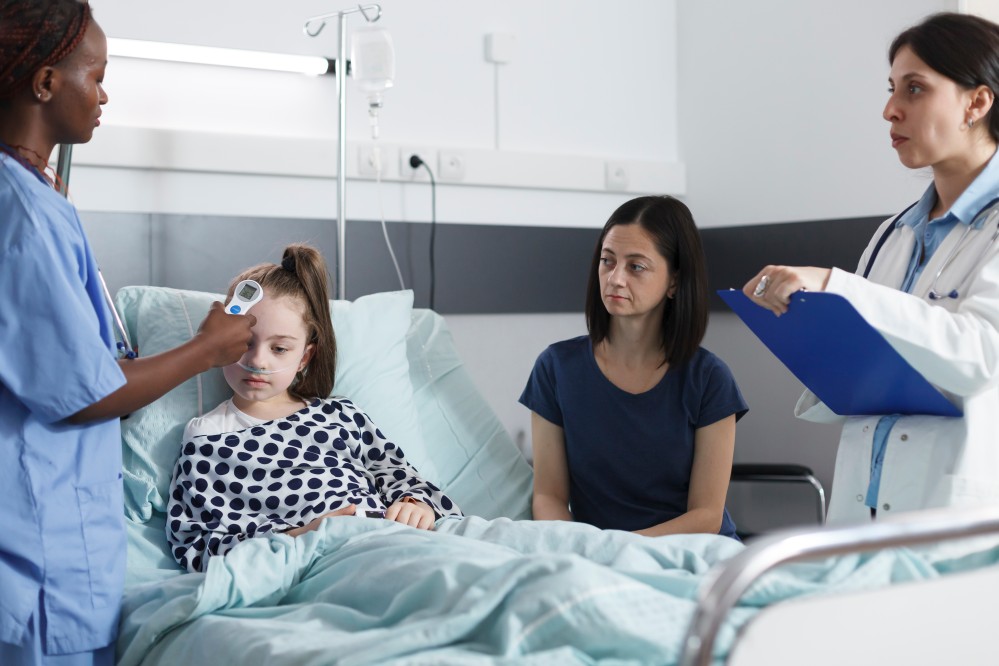 Pediatrics is the specialized area concerned with the medical treatment of newborns, children, adolescents, and young adults. If you enjoy dealing with children, this might be a suitable choice for you. 
If you want to work in such a facility, you must be able to communicate effectively with both adults and children. Patience is particularly essential when it comes to delivering quality service to kids of any age.
Physician's offices and medical clinics
According to the U.S. Bureau of Labor Statistics (BLS), around 58% of medical assistants work at physician's offices. You'll most likely be offering clinical services to the same patients over some time. So, if you want to work in a place with a strong sense of community, this might be the best option for you. 
Diagnostic laboratories
As an MA working in a diagnostic laboratory, your tasks can range from scheduling appointments, giving information to customers, billing, and more. Since diagnostic laboratories offer their services during the day, you won't be required to work during the night shifts. 
Keep in mind that working in diagnostic laboratories, in some cases, requires certification. However, the certificate is unnecessary in administrative tasks that do not involve blood exposure. 
OB-GYN
If you're interested in women's health, working in an obstetrician-gynecologist's office can be a great option. Medical assistants play an important part in the patient's entire experience in a women's health environment. From aiding patients with paperwork to assisting physicians and nurses during tests, medical assistants can make any practice run smoothly. 
Medical research centers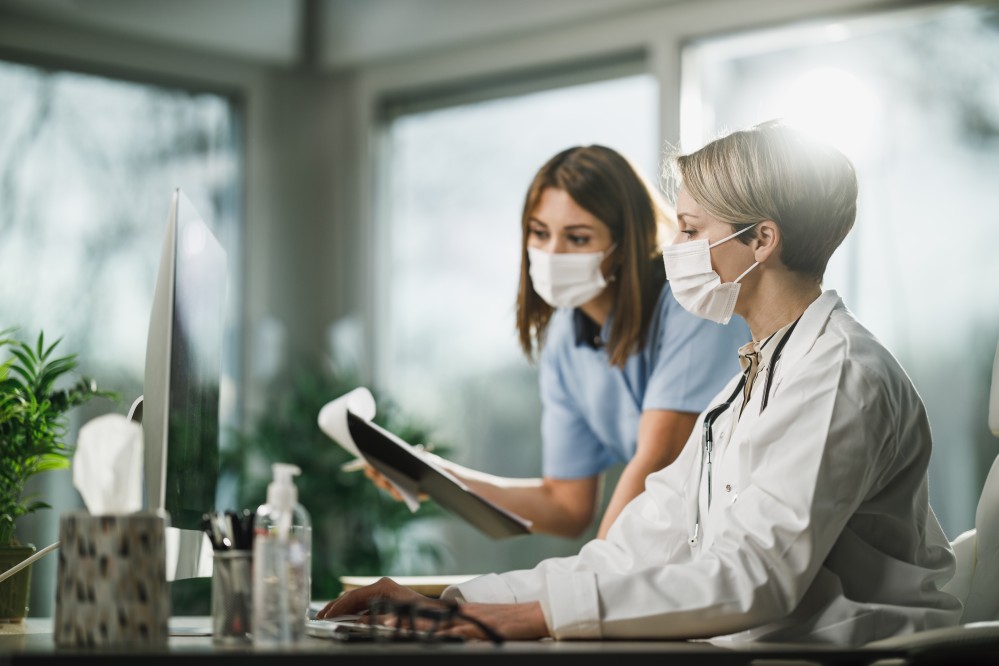 In medical research centers, you'll work alongside scientists that will help you enhance your knowledge through research. As a medical assistant, you'll mainly be required to help collect and prepare samples for diagnosis and administer tests. Since your duties also include monitoring and communicating results, you should excel at communication skills, organization, and time management.
Retirement facilities or nursing homes
One of the reasons why medical assisting jobs are in demand is because of the aging population. In retirement facilities, you'll have to check the vitals of the residents, give injections, and administer medications. You can also help physicians by showing them the patient's medical history and symptoms and preparing the necessary equipment. 
Since the residents of these facilities mostly require assistance rather than medical help, it's common for retirement facilities to hire more medical assistants than physicians. 
Palliative care facilities
Medical assistants at palliative care facilities can help cancer patients with everyday care, such as administering medicine, changing dressings, and providing emotional support. They are also a valuable resource for patients' families since they can inform them about the course of therapy, conduct administrative responsibilities, and provide emotional support. 
Home healthcare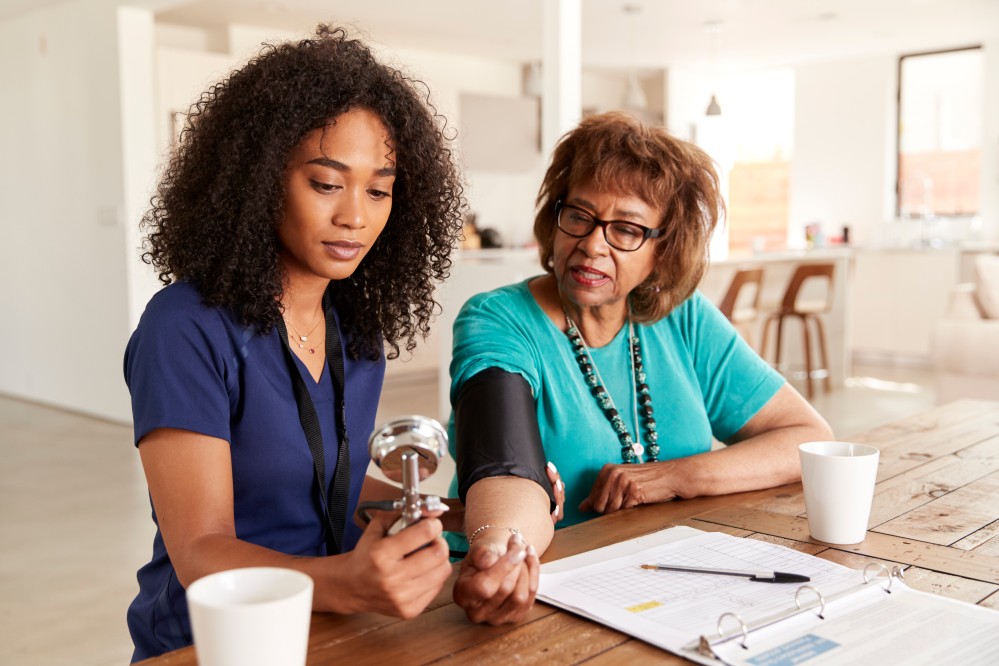 Some of those who need medical help choose to stay in their homes rather than move to a nursing facility. So medical assistants are often required to provide care to patients in their homes. Duties will generally be similar to MAs working in an assisted living facility, such as providing medical services, checking vitals, and making residents feel comfortable. 
Moreover, you should be prepared to help with hygiene needs like bathing and dressing, meals, and housekeeping tasks like buying groceries and laundry.
Psychiatric centers
As a medical assistant in psychiatric centers, you'll be responsible for preparing patients for appointments, as well as organizing and aiding with prepping rooms, equipment, and instruments for the next patient. You also need to have good communication skills and offer information clearly over the phone. 
Insurance companies
If you want to put your administrative skills into practice, working for an insurance company can be a great fit for you. You'll help the company run smoothly by keeping medical records and organizing hospital admissions and insurance claims. The extensive medical terminology and general medical care knowledge of an MA will undoubtedly be of great value to the team. 
Colleges and universities
Many colleges and universities have a large number of on-campus students. Since these campuses have on-site hospitals, the need for medical assistants is vast. You'll be performing the same duties as the ones required in hospitals, such as:
Taking medical histories,

Presenting treatment procedures to students,

Preparing students for medical examinations,

Helping the physician during examinations, etc.
Military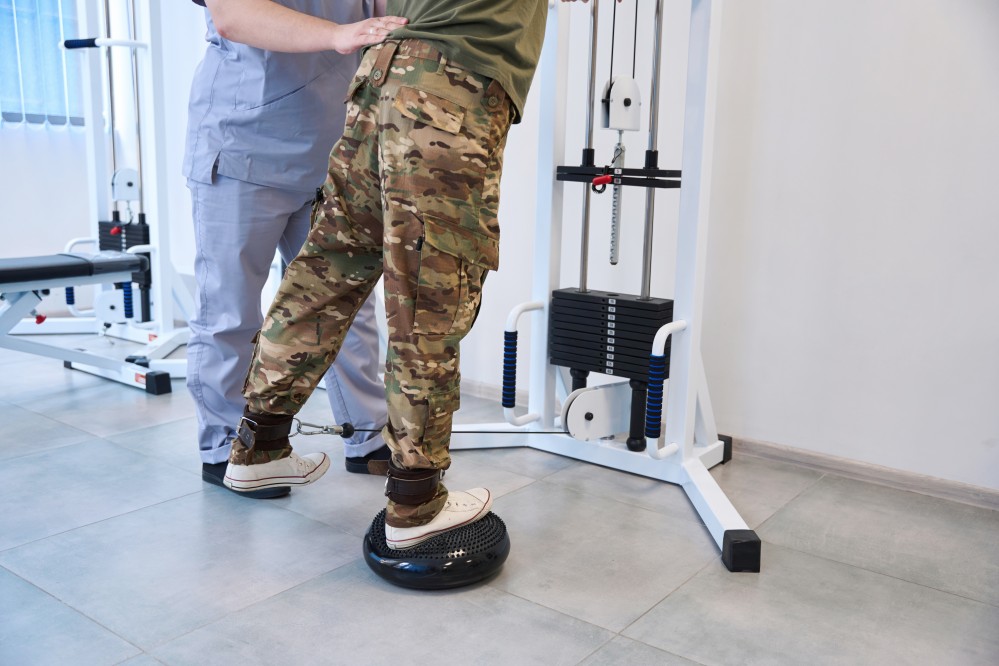 Different branches of the U.S. military need the help of medical assistants. If you want to work with various healthcare teams across the country, this might be the best option. 
As a military medical assistant, you'll need to:
Provide initial care for patients,

Initiate, manage and distribute medical documents, reports, and returns,

Manage medical and life-support equipment, etc.
Additional training might be required depending on your chosen branch. 
Prisons
Even though it might not sound like a typical workplace, you can also choose to work as a medical assistant in prison. A medical assistant working in a jail must have great communication skills to share information between prisoners and authorities effectively. 
Prison medical assistants may be given administrative authority to perform various tasks. A prison medical assistant's duties and responsibilities may include providing medical care to convicts in the event of an accident or emergency, as well as observing and determining the health status of incoming inmates.
Chiropractor offices
According to the Bureau of Labor Statistics, chiropractic offices employ 4% of all medical assistants in the United States. MAs at chiropractic clinics, like those in other specialty medical fields such as ophthalmology and podiatry, will be in contact with the same patients over a period of time. And because these offices rarely execute clinical operations, your responsibilities would be primarily administrative. 
Working at a chiropractic clinic will be a good fit if you're well-organized and enjoy interacting with people.
Salary and Job Outlook
With a median annual salary of $37,190, medical assistant employment is expected to rise 16% between 2021 and 2031, substantially faster than the average for all occupations. 
Approximately 123,000 openings for medical assistants are expected per year during the next decade. The projected growth of this particular occupation comes from the rise of the aging population. 
The Bottom Line
According to the U.S. Bureau of Labor Statistics, medical assisting is one of the fastest-growing occupations in the country. Medical assistants perform administrative and clinical duties to keep physicians', pediatrists', and chiropractors' offices and clinics operating smoothly. 
Medical assistants can work in different settings, the majority of which are clinics or doctor's offices, where responsibilities and duties remain mostly similar across areas. 
Contact the American Institute of Alternative Medicine (AIAM) today to prepare for a medical assistant career—a role that is vital in the healthcare industry.