Ready to pursue a career in healthcare as a medical assistant (MA)? Becoming an MA might be the ideal way to enter the industry in a short period of time. But what are the skills required to secure such a position?
Luckily for you, this article will answer all your questions regarding this topic. Stay with us to learn more about the medical assistant skills necessary to succeed in the field.
11 Must-Have Medical Assistant Skills
Medical assistants are multitasking specialists responsible for performing a wide variety of tasks, such as monitoring vital signs, handling patient records, scheduling appointments, and everything in between. As a medical assistant, you may primarily conduct administrative tasks, clinical tasks when necessary, or a combination of the two. That implies a medical assistant's skills are highly diverse! 
Here are a few examples of the most dominant MA skills:
Communication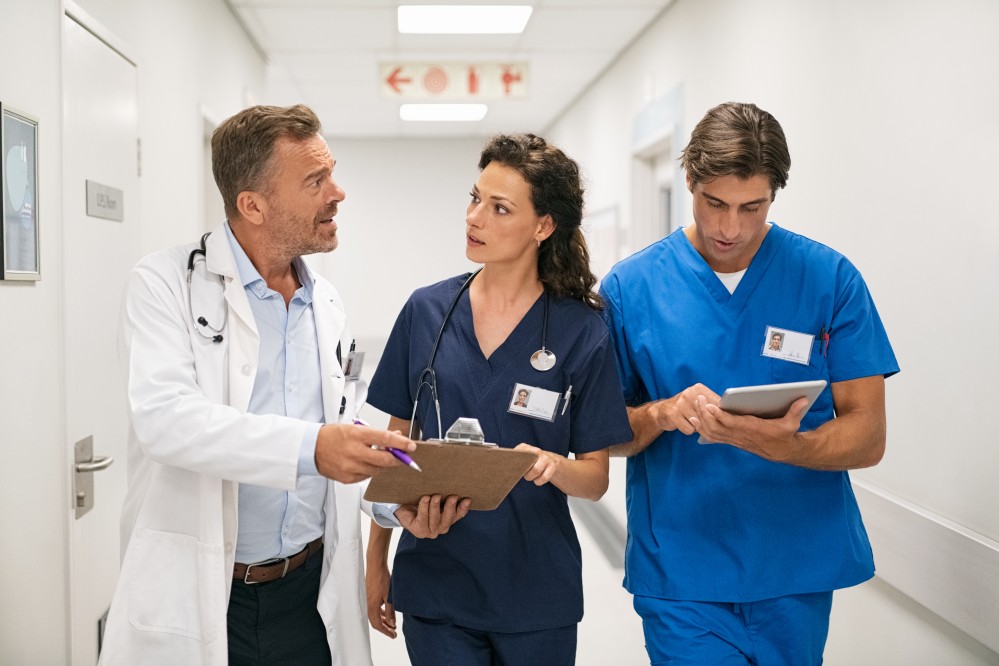 As a medical assistant, you'll be one of the first people to come in contact with the patient. One of your primary duties is effectively communicating the patient's needs to the doctor. Failure to do so might lead to different consequences. 
From time to time, the environment you will be working in might bring new and unexpected cases, and you'll be faced with distressed and even difficult patients. In such circumstances, you must remain calm and use friendly language to make everyone feel safe and welcome. 
Attention to detail
Paying close attention to the small particulars when working on various administrative tasks is highly important. This skill is a must, especially when dealing with patient records. 
As a medical assistant, you'll be entering patient data into electronic health records (EHRs) and communicating it to the doctors. This information must be correct for patients to receive the best possible care.
You are also more likely to notice your or other people's mistakes and deliver high-quality service if you have a fine eye for detail.
Time management
Time management is an essential skill that every medical assistant should have. Effective time management is critical not just for your individual activities but also for your entire team. 
As a medical assistant, you'll be responsible for various activities, including patient scheduling, treatment, and record updating. So naturally, you'll need to provide enough time for each. 
Good time management will allow you to complete all your critical tasks on time and help reduce stress, stay on schedule, improve patient satisfaction, etc.
Problem-solving
Most fields require problem-solving skills. A medical assistant will probably face something new every day, so they need finely honed problem-solving skills to manage various circumstances as they arise. As an MA, you must recognize hurdles and create solutions that benefit the patient and the care team.
Teamwork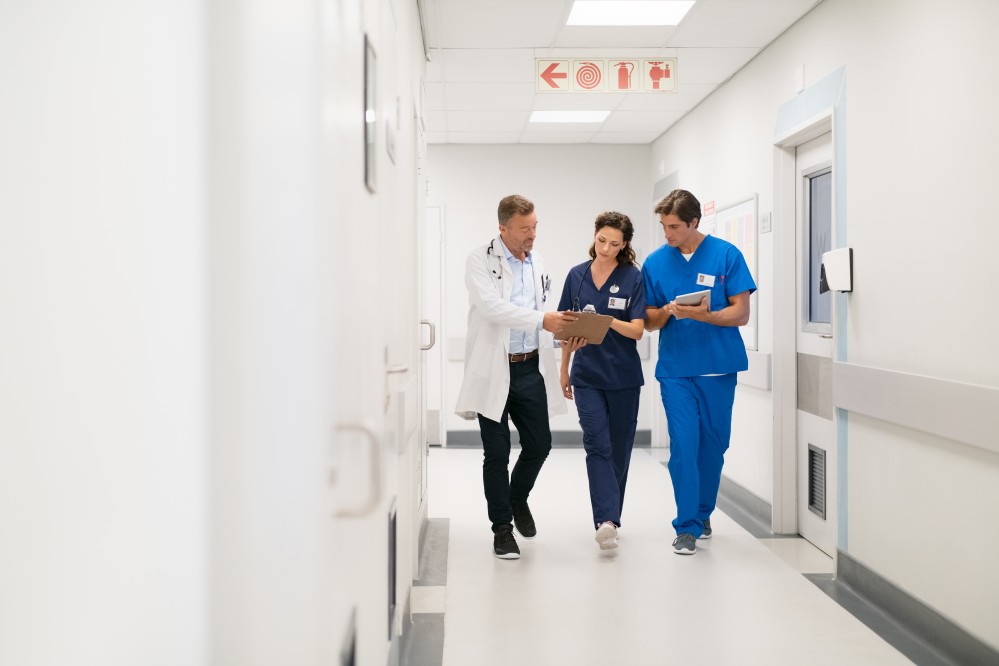 Working with the rest of the healthcare team to provide the best patient care is just as vital as problem-solving. As a team member, you must thoroughly understand your job and how your skills, abilities, and services could help the team dynamic. Working within your position while helping others is critical to becoming an excellent medical assistant.
Empathy
Empathy is the ability to see things from the viewpoint of others and emotionally understand what they feel, which is a vital skill that will help you become a better medical assistant. Empathy not only improves communication with patients and their families but also helps you create trust and allow patients to feel comfortable speaking up about their needs and concerns. 
Organization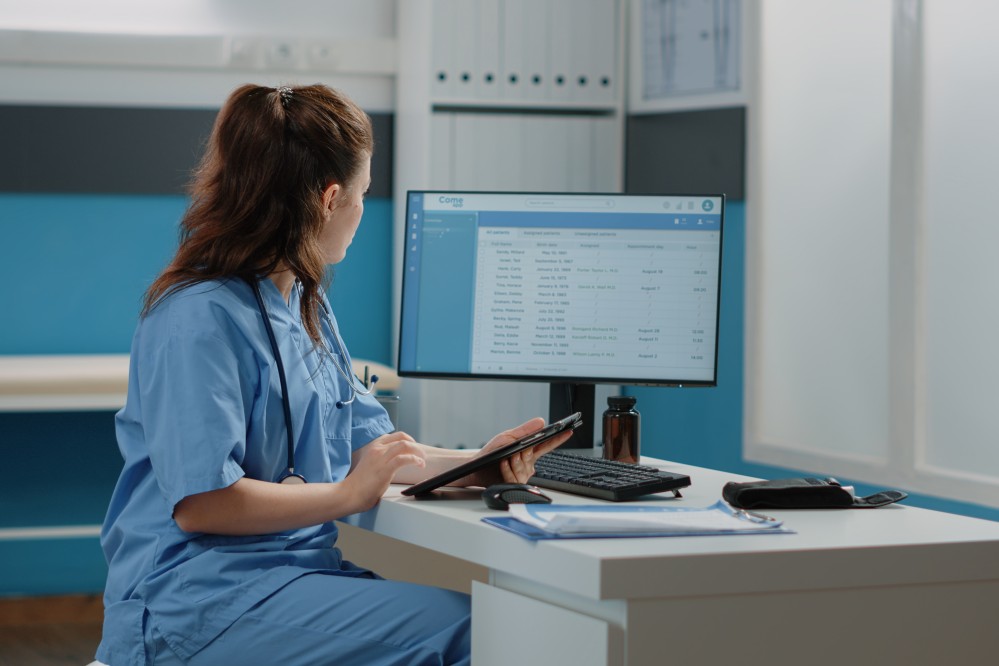 As a medical assistant, you'll most likely have a variety of duties. You'll have to care for patients, answer phone calls, and do bookkeeping simultaneously. Staying organized is essential if you want to be a successful medical assistant. The last thing you want is to get lost in your responsibilities. 
As an MA, you must keep everything organized, not just for yourself but also for the doctors you work with. Keeping track of everything you complete during the day and printing out schedules ahead to know what you need to accomplish is one approach to keeping organized. 
Adaptability
Flexibility is key to being a successful medical assistant. Adaptability is essential since medical assistants perform various duties during the day. As an MA, you'll be faced with different situations almost every day and work with different teams, so you should be able to offer good service despite the continuous change. 
Administrative skills
Administrative tasks, such as answering phones and writing emails, arranging appointments, and bookkeeping, are a big part of your journey as a medical assistant. 
You should be comfortable communicating with patients, physicians, and other healthcare professionals by phone, email, and even text messages, and you should be able to document the outcome of each contact in an orderly manner.
Knowledge of basic medical procedures
Medical assistants are all over the place. One minute they're welcoming patients and organizing appointments at the front desk; the next, they're taking vital signs in the exam room.
Knowing the fundamental medical processes within and outside your clinic enables you to interact more effectively with the medical team and the patients while recording medical histories and other activities. A basic understanding of processes also aids in preparing patients for tests and helping physicians with various procedures.
Computer medical technology skills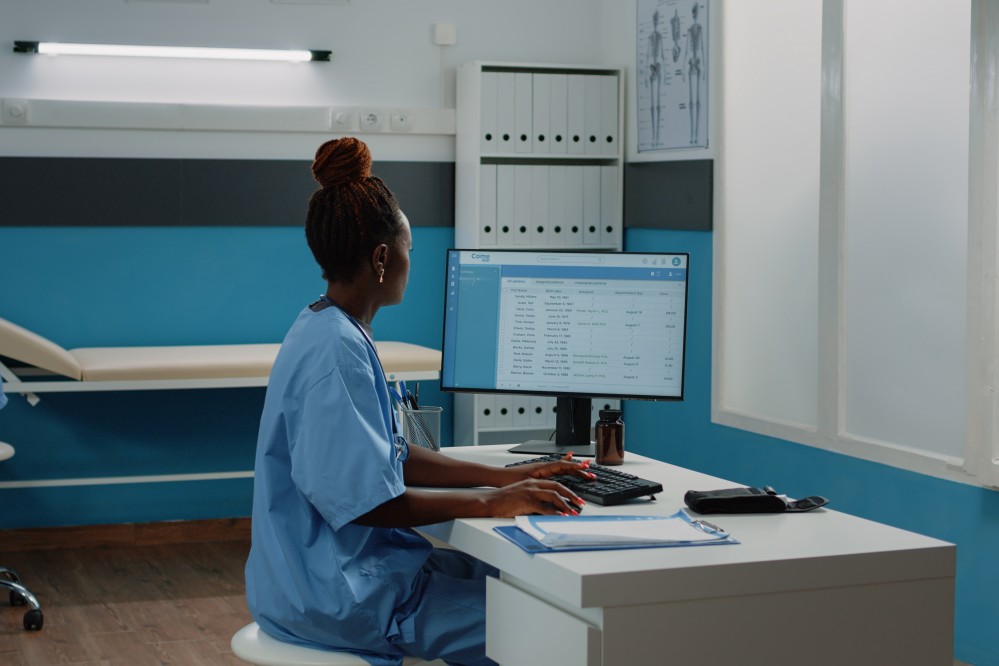 In today's rapid evolution of technology, it's essential to stay on track with different developments. Healthcare technology helps protect patient privacy, decrease errors, and improve overall care. Because many medical assistant responsibilities are administrative, you'll spend significant time utilizing a computer. 
On the administrative side, you're expected to arrange patient appointments with scheduling software, organize patient records with spreadsheets, and more. Being comfortable with all the above will make your job much easier.
These skills also look great on your resume since they show your potential employer that they won't need to spend much time training you on their scheduling software or email program.  
Learn the Skills Needed To Become a Medical Assistant
While specific characteristics of a successful medical assistant are natural, others may be acquired and developed while pursuing a medical assistant degree. If you're a "people person" who likes multitasking and assisting others, you may realize that you only lack the technical skills required to carry out your everyday tasks as a medical assistant.
This is where medical assisting education becomes essential. Pursuing a career-focused medical assisting program will provide you with the clinical skills, information, and training required for this profession.
The Bottom Line
Medical assisting could be the job for you if you're seeking a profession that allows you to execute several tasks in a fast-paced work setting. Understanding the skills required to fulfill your job is the first step toward becoming a qualified medical assistant.
If you want to offer quality service to patients and doctors, you need to be an effective communicator, stay organized, have a keen eye for detail, and, most importantly, be adaptive to different circumstances. You can develop all these skills and become a qualified MA by enrolling in our 9-month medical assisting program. 
You can click here if you have a question or are simply looking for more information regarding our MA program, and one of our staff members will contact you as quickly as possible.