Are you interested in pursuing a healthcare career but challenged with deciding on the best option? If you're looking for a rewarding, family-friendly, and in-demand profession, you should know that the need for medical assistants today is high, and career opportunities are vast.
But what is a medical assistant (MA)? If you want to learn more about this profession, please join us in this informative article. 
What Is a Medical Assistant?
The role of a medical assistant is unique as it combines two essential sides of healthcare: patient care and administrative duties. Medical assisting is an area within healthcare that supports doctors and nurses to help procedures run smoothly while directly interacting with patients when necessary. 
Medical assistants play a vital role in a variety of clinical settings. An MA is often the first member of the medical team to meet the patient, review medication history, record the patient's complaint and reason for the visit, and take vitals. Since they cover two sides of the support, their job responsibilities can vary depending on the category.
Job responsibilities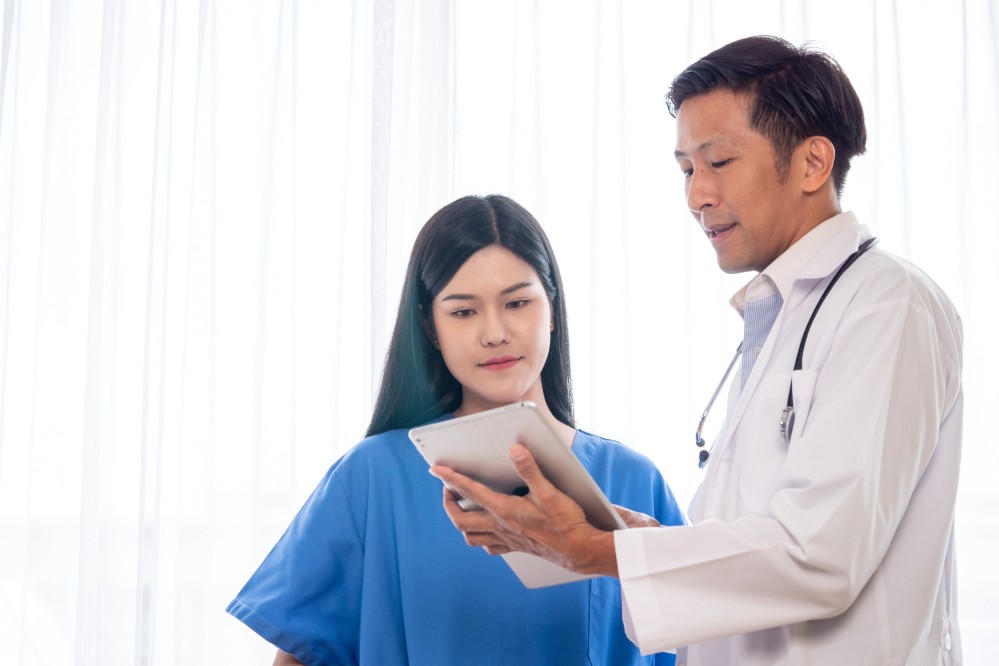 Medical assistants are an essential part of the patient care team, covering many important activities such as making patients feel welcome and comfortable and recording necessary information. However, their job responsibilities are not limited to patient care. They also provide support in administrative and clinical tasks, meaning their duties are divided into these two main categories.
The patient care responsibilities include:
Welcoming patients 

Escorting them to the examination room

Measuring vital signs

Drawing blood

Administering injections of medications

Performing wound care

Sterilizing medical instruments

Conducting limited laboratory testing

Organizing laboratory samples
Administrative tasks include:
Answering phone calls

Billing

Scheduling

Medical coding

Electronic medical records

Insurance coding
However, you should keep in mind that a medical assistant's exact duties and responsibilities can differ depending on the healthcare setting.
How To Become a Medical Assistant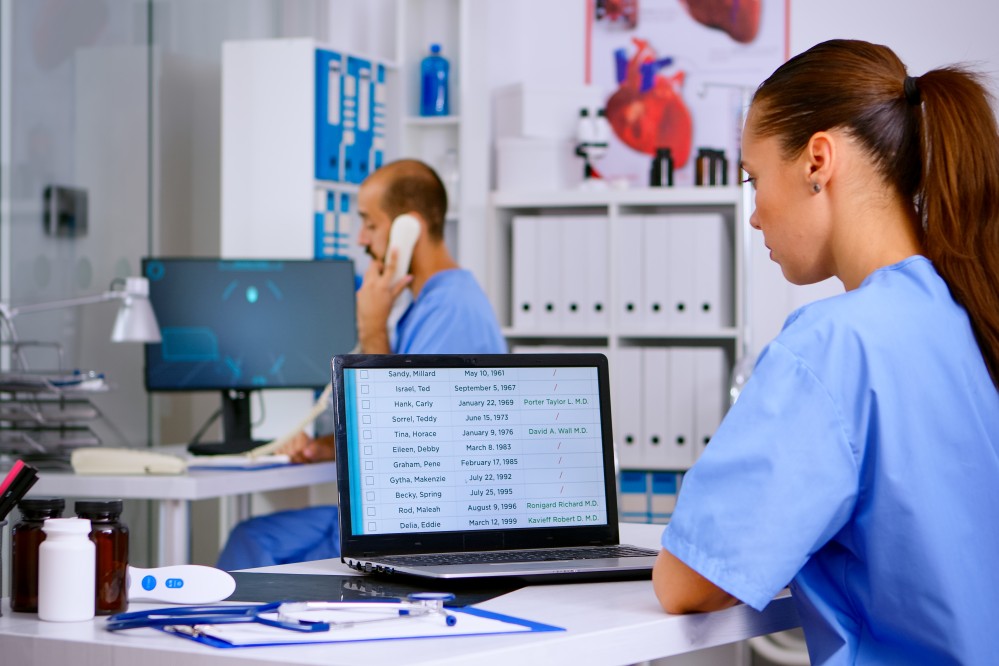 The good news is that despite hard work and effort, the road to becoming a medical assistant is relatively straightforward and possible. You may become an MA in as little as nine months with our medical assisting program, and you just need a high school diploma or GED to get started.
Enroll in a medical assisting program
Enrolling in a medical assisting program is the initial step toward becoming an MA. Our 9-month medical assisting program provides students with the skills necessary to obtain entry-level employment in various healthcare settings and also prepares them for a successful career in healthcare.
What you'll learn from a medical assisting program
A medical assisting program prepares you for entry-level positions in diverse clinical or administrative healthcare settings. Common course subjects covered in this program include:
Medical office management 

Clinical procedures

Pharmacology

Business and computer operations

Medical terminology

Phlebotomy

Basic surgical assisting

Patient care, etc.
You'll generally learn how to communicate properly with patients undergoing complementary medical therapies and the rest of the healthcare team. You'll also acquire significant insight into treatment approaches other than those provided by traditional medicine. This balanced approach will widen your skill set and distinguish you for future opportunities.
Get certified
Depending on the state you want to work in and the employer's preferences, you may need to pass a certification exam in order to work as a medical assistant, especially if you want to advance in the healthcare industry and head toward a more specialized role. 
But what exactly is a certified medical assistant? Certified medical assistants are medical assistants that have passed the national certification test through the National Healthcare Association (NHA). AIAM's graduates are eligible to sit for this examination. A certified medical assistant usually performs the same duties as a medical assistant but is often paid more. 
As a certified medical assistant, you're more likely to get hired because there is a higher assurance that you possess the necessary skills and knowledge to treat patients safely.
Reasons to become a certified medical assistant (CMA)
A medical assistant certification is a great feature to include on your resume, and it can be the factor that distinguishes you from other candidates for an in-demand position. Furthermore, it may help you to apply for jobs that you otherwise would not be qualified for, including a higher starting salary. 
Where Do Medical Assistants Work?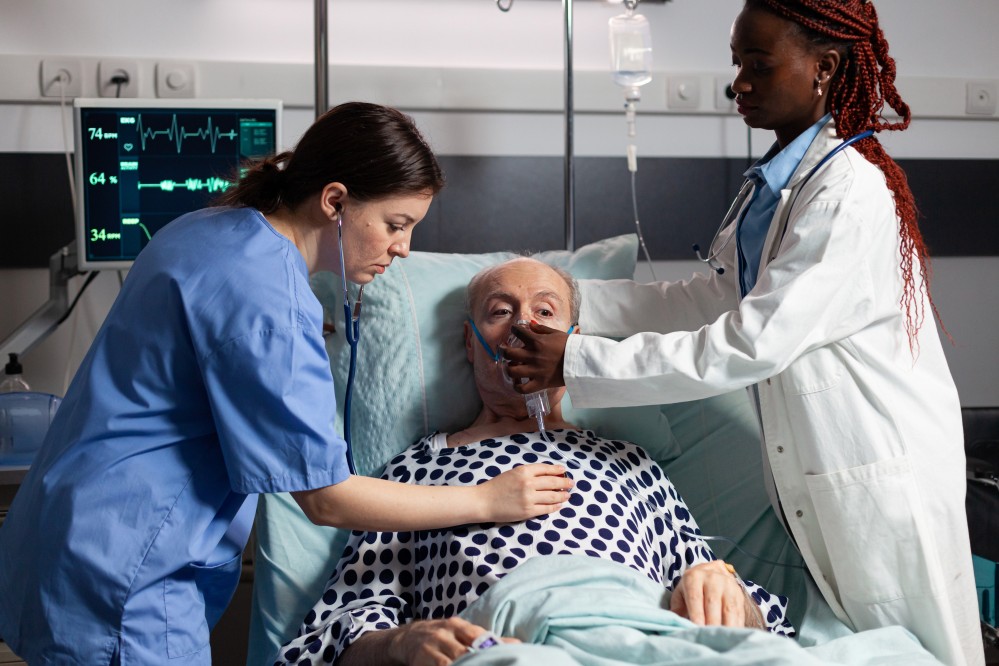 Medical assistants work in different healthcare settings. According to the U.S. Bureau of Labor Statistics, the majority (58%) of medical assistants work in physician's offices. Medical assistants who work in this setting will most likely examine the same patients throughout the year. So, if you enjoy working in an environment with a strong feeling of community where you'll be in contact with the same patients, this may be the option for you.
Hospitals are the second most common setting for medical assistants to work. Hospitals employ around 15% of all medical assistants. In contrast to physician's offices, hospitals are always diverse. Therefore you should expect to meet, greet and offer support to different patients throughout your shifts. 
With 9% of workers, outpatient care facilities are the third most common setting for medical assistants. These facilities are neither clinics nor hospitals. They are medical offices that offer minor surgeries, lab testing, and psychiatric outpatient treatments.
Other healthcare areas where you could find yourself working as a medical assistant are:
Pediatrics

Dermatology

Obstetrics/Gynecology

Oncology

Urology

Geriatrics

Cardiology

Gastroenterology, etc.
Medical Assistant Salary 
The effort you put into completing the program will finally be rewarded with a good salary when you land a position as a medical assistant. The average annual medical assistant salary is around $37,000 in the U.S. 
In 2021, the top 10% of medical assistants made more than $48,170 (or over $23 per hour). The lowest 10%, however, earned $29,070 (or $14 per hour). 
The salary differs based on the healthcare area—Chiropractic offices often offer the lowest annual compensation ($30,100), whereas outpatient care facilities typically pay the most ($38,270).
Medical Assistant Job Outlook
Medical assistant employment is anticipated to grow 16% from 2021 to 2031, substantially faster than the average for all occupations. In addition, over the decade, approximately 123,000 openings for medical assistants are anticipated every year.
Is Medical Assisting the Right Career for You?
A career in medical assisting could be a stepping stone to advance in the healthcare industry. It is a practical choice if you can't afford to put years into other clinical training. 
Additionally, if you are characterized as a friendly, warm, and welcoming person who is always happy and ready to provide support, we are confident a career in medical assisting is a great choice for you!
The Bottom Line 
Medical assisting is an in-demand job that requires completing administrative and clinical tasks in hospitals, physician's offices, and other healthcare establishments.
If you're looking for a rewarding career where you can positively impact people's lives, have lots of chances for growth, and enjoy a steady salary with benefits, becoming a medical assistant will definitely help you achieve your goal!