Medical assistants are crucial players in a variety of clinical settings. The MA (medical assistant) is usually the first to have contact with the patient and prepare them. The time spent by the doctor examining the patient and developing a treatment plan is most effective when the patient has been prepared in advance. Therefore, a good MA becomes a significant tool, considering the hurried nature of most outpatient environments.
To help you better understand the responsibilities and job prospects of medical assistants, we at AIAM have prepared this guide for you. 
Medical Assistant: Overview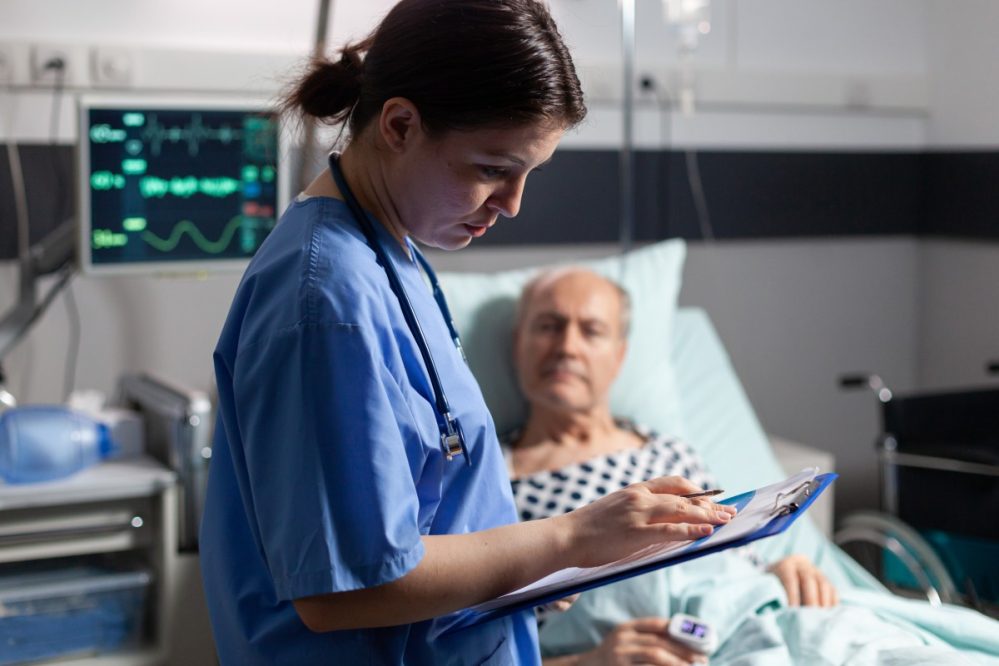 A medical assistant helps doctors and nurses care for their patients. They also schedule patient visits, record medical histories and contact information in patient files, and carry out routine procedures, such as taking blood pressure, checking vital signs, or gathering lab results. 
A medical assistant's roles and responsibilities may change depending on their operating setting. Those who work in specialized areas might receive training according to the demands of that office.
What Does a Medical Assistant Do?
The healthcare sector depends heavily on medical assistants who offer services to patients and medical professionals. They can help with routine medical procedures, including taking vital signs, giving drugs as prescribed by a doctor, or compiling a patient's medical history. They also assist with the administrative duties of medical clinics by handling paperwork, billing insurance, and arranging appointments.
But in most situations, an MA can anticipate performing both clinical and administrative duties, such as taking phone calls, conducting patient interviews, and documenting medical histories and symptoms in advance of the patient's physical examination by the doctor.
Clinical responsibilities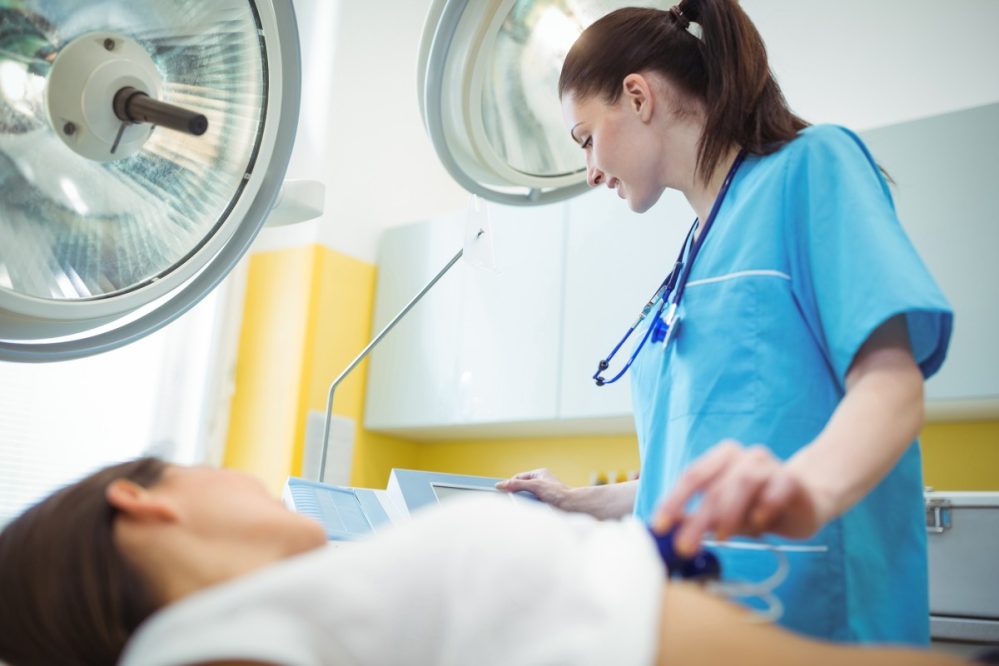 Clinical medical assistants can run simple tests in a lab, sterilize medical gear, and get rid of infected medical supplies. Occasionally, they may be given additional tasks, like getting patients ready for X-ray treatments, taking blood samples, or taking out stitches when necessary. 
Additionally, they educate patients on general maintenance, medical techniques, and particular diets. The office managers, doctors, nurses, and other healthcare professionals in the clinic strongly respect their contribution to the smooth operation of the clinic, which is made possible by the combination of regular administrative and clinical tasks.
Some medical assistant jobs are evolving due to the use of electronic health records (EHRs). Most MAs will engage with EHR software frequently; therefore, familiarizing themselves with it is a plus. 
Administrative responsibilities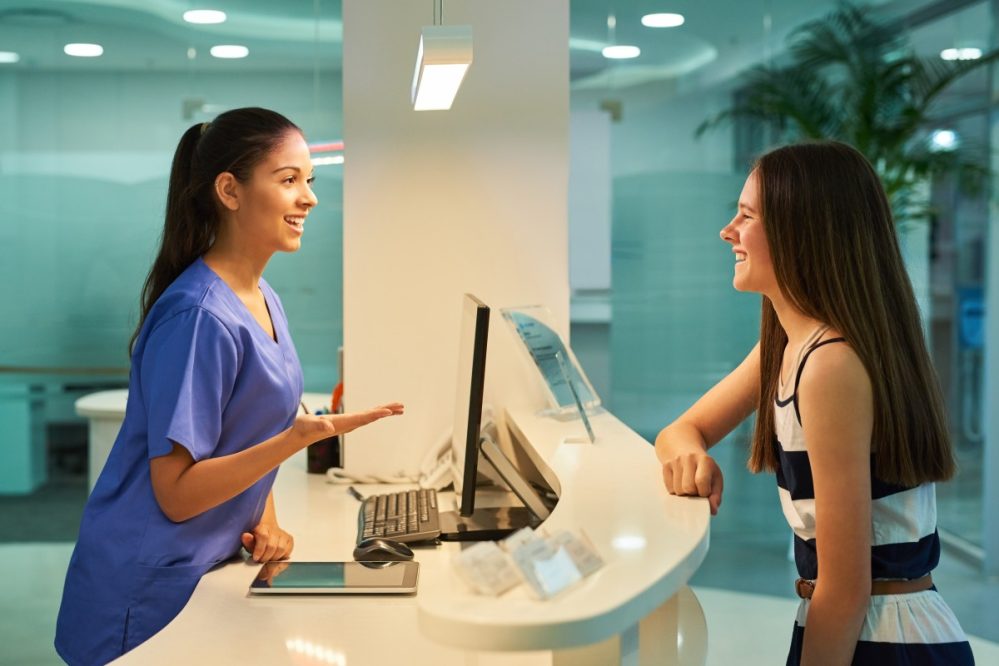 Medical administrative assistants are in charge of running the office of a hospital or clinic. This may entail:
Taking calls 

Scheduling appointments

Welcoming patients

Scheduling hospital admissions and diagnostic tests

Coding and filling out patient insurance forms

Updating patient medical records

Managing billing, bookkeeping, and correspondence

Entering computer data
A medical administrative assistant requires strong interpersonal, communication, and organization skills and an interest in enhancing the healthcare experience for patients and practitioners.
What Does a Certified Medical Assistant Do?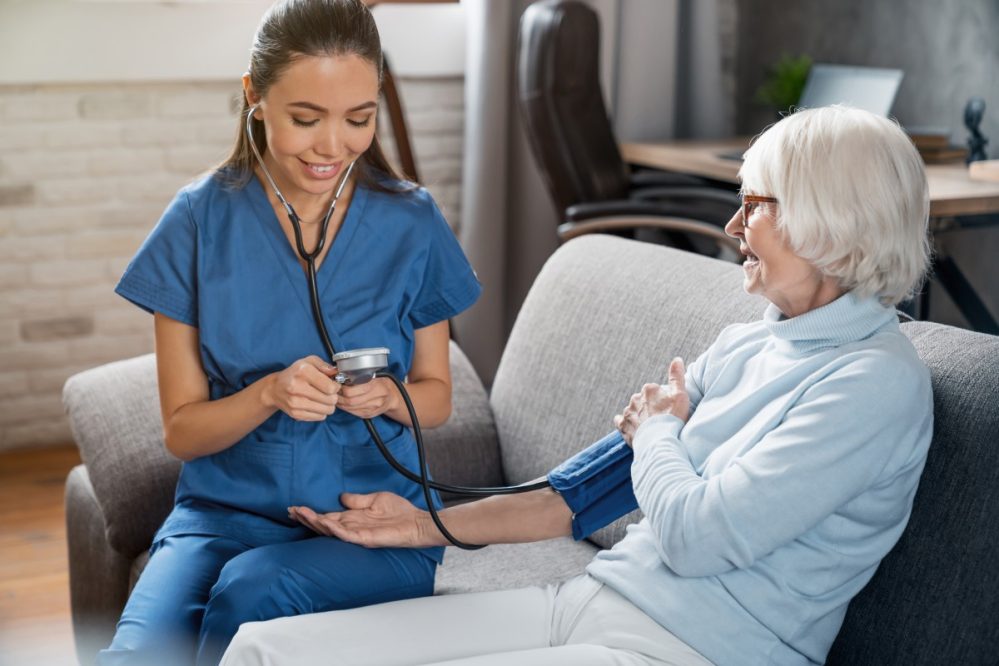 A profitable career path may exist as a certified medical assistant if you enjoy a fast-paced atmosphere and want to enter a highly sought-after industry. But what does a certified medical assistant do? A certified medical assistant's duties are no different from those of medical assistants; however, they may have better pay and possibly a better chance of getting a job since there is a certain assurance that they have the skills and knowledge required for the position. 
It is important to note that to become a medical assistant, you do not need a degree or certification; you can be trained on the job; however, some states do require medical assistants to be certified.  
Medical assistants who have earned certification have finished their training and satisfied all prerequisites. Typically, to complete this process, you must pass a certification exam in addition to graduating from a medical assistant program that is accredited.
Medical assistants can earn various qualifications, although "certified medical assistants" is often reserved for individuals who have earned the American Association of Medical Assistants' CMA certification (AAMA). Due to their increased level of training and knowledge compared to a medical assistant who has not earned certification, more difficult duties may be delegated to certified medical assistants.
What Skills Do Medical Assistants Need to Do Their Work?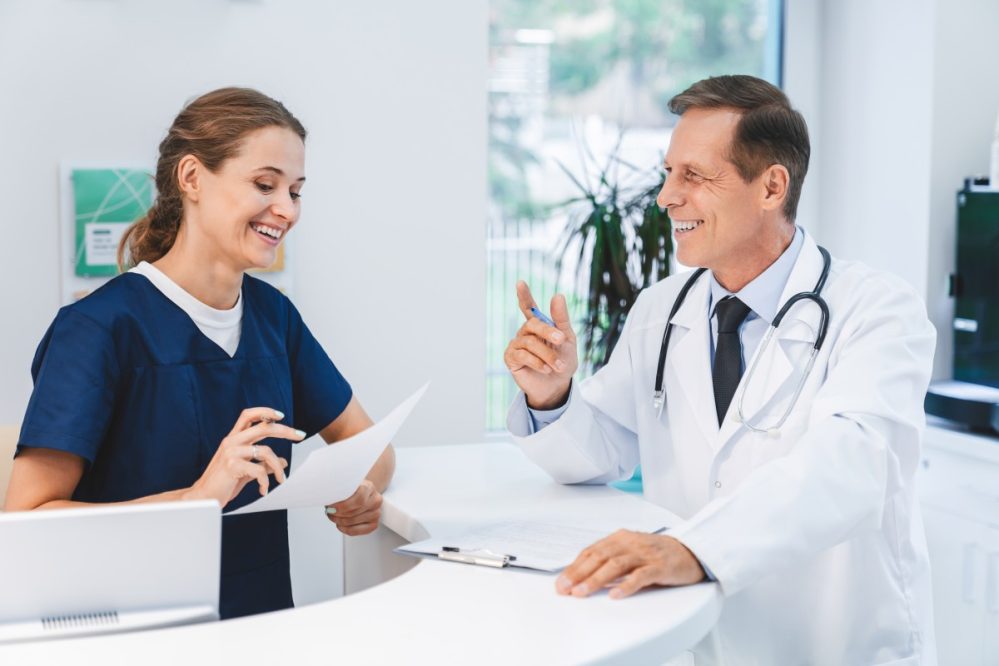 Technical skills are essential for medical assistants so they can use equipment to take patients' vital signs. They must carefully record all patient information in their records so that doctors and insurance companies can consult them; thus, they should be detail-oriented. Additionally, interpersonal skills are also essential for medical assistants to deal with patients who could be hurting. But that is not all; we will explore a few more skills required to be an effective MA.
Communication
As a medical assistant, you must follow managers' or doctors' orders and communicate instructions to patients. Hence, it's critical to have effective communication skills and communicate medical information succinctly, precisely, and accurately. This entails listening and giving close attention to specific issues, guidelines, and medical interventions. 
Organization
In a job where you have to handle various time-sensitive duties, like making appointments and taking patient vitals, staying organized is crucial. To help stay organized, ensure that your room's inventory is always stocked and nothing is running low. Additionally, printing out your schedules the day before will help you stay on track with what has to be done.
Time management
A skilled medical assistant can efficiently manage their own time and that of their employer. For instance, if you work in a private office for a doctor, you might need to make appointment times for the doctor.
It is crucial to effectively manage your time because medical assistants have a variety of clerical duties to complete every day. Employers want to know that you can work efficiently and finish projects in a reasonable amount of time.
Clinical
While utilizing your current transferable abilities as a medical assistant, you'll need to pick up the required clinical skills. The following skills are necessary for medical assistants to provide high-quality patient care:
Vital signs measurement

Injections

Cardiopulmonary Resuscitation (CPR)

Electrocardiogram (EKG)

Phlebotomy

Patient preparation

Life support

Medical terminology
Computer
A medical assistant's administrative and clinical responsibilities are inextricably linked to technology; therefore, it's critical to be knowledgeable about the various kinds of healthcare software. You might be expected to use technology to conduct lab testing on the clinical side.
In terms of administration, medical assistants could be required to:
Schedule patient visits using scheduling software.

Utilize video tools for online meetings.

Utilize Word documents and spreadsheets to manage patient records.

File insurance claims and use software for medical billing and coding.
Being adaptable and willing to learn new systems is also a critical component of this position because computer software is constantly evolving.
Where Do Medical Assistants Work?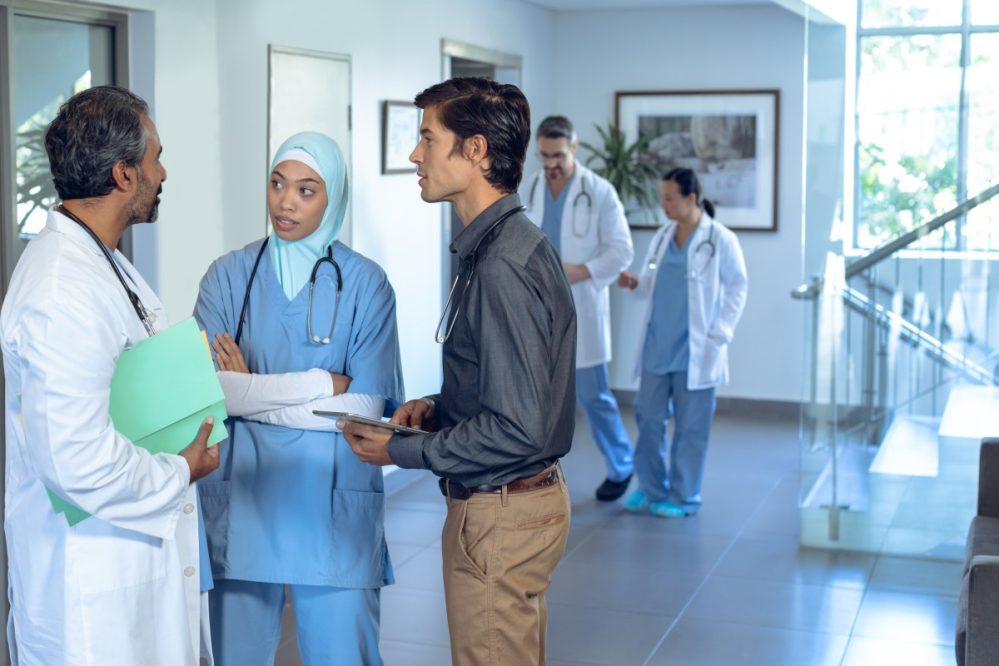 Depending on the type of medical assistant, MAs can operate in a variety of environments. Here are some of the most typical settings for medical assistant employment. 
Medical clinics and doctors' offices
Most medical assistants work in a variety of doctor's offices and clinics, including:
Family practice

Cardiology

Geriatrics

Ophthalmology

Obstetrics/Gynecology

Endocrinology

Pediatrics

Psychology/psychiatry
Recurring patients are prevalent in private practices. You'll keep running across the same people in this situation. So, if you enjoy working in a setting focused on the community, this might be a nice location for you to work. Additionally, medical assistants may be in charge of clinical and administrative tasks in private practice settings.
Hospitals
Medical assistants may be expected to work at different times of the day because hospitals usually run around the clock. Depending on where you work, your day might rotate between administrative and clinical activities. 
Being able to work under pressure would be helpful because emergency services are typically available at hospitals. Numerous hospitals are significant local employers and usually offer competitive salaries and benefits.
Outpatient clinics
Somewhere between clinics and hospitals, outpatient clinics have elements of both. These are medical facilities that provide services without the need for an overnight stay. This location may offer outpatient psychiatric treatment, minor surgery, and laboratory tests.
Both administrative and clinical responsibilities could fall under your purview as a medical assistant. Even though many outpatient clinics are open on weekends, they are less stressful than hospitals, where most patient treatment is urgent.
Other workplaces for medical assistants
Due to the size of their employment, medical assistants are not just employed in hospitals and clinics. Here are some other workplaces for medical assistants: 
Clinical Trials/Medical Research Centers

Insurance companies

Nursing homes/retirement facilities

Palliative care facilities

In the military

Prisons

Colleges and universities

Diagnostic labs

Urgent care facilities
Conclusion
If you are looking for a rewarding career where you can truly make a difference in people's lives, becoming a medical assistant might be your calling. As a medical assistant, you will have the most contact with patients, from making their appointments to measuring their vitals. Ultimately, the decision falls on you! If you are interested in learning more about our MA program, you can request information on this link, and one of our staff members will contact you as soon as possible.