Medical assistants (MAs) are healthcare professionals cross-trained to perform both administrative and clinical tasks. Medical assisting (MA) is a great career choice for those who enjoy switching between responsibilities and want to have a positive impact on people's lives.
Interested in taking your first steps toward a healthcare career? The following guide will outline the steps on how to become a medical assistant, including the education, the skills you need to acquire, and more.
How To Become a Medical Assistant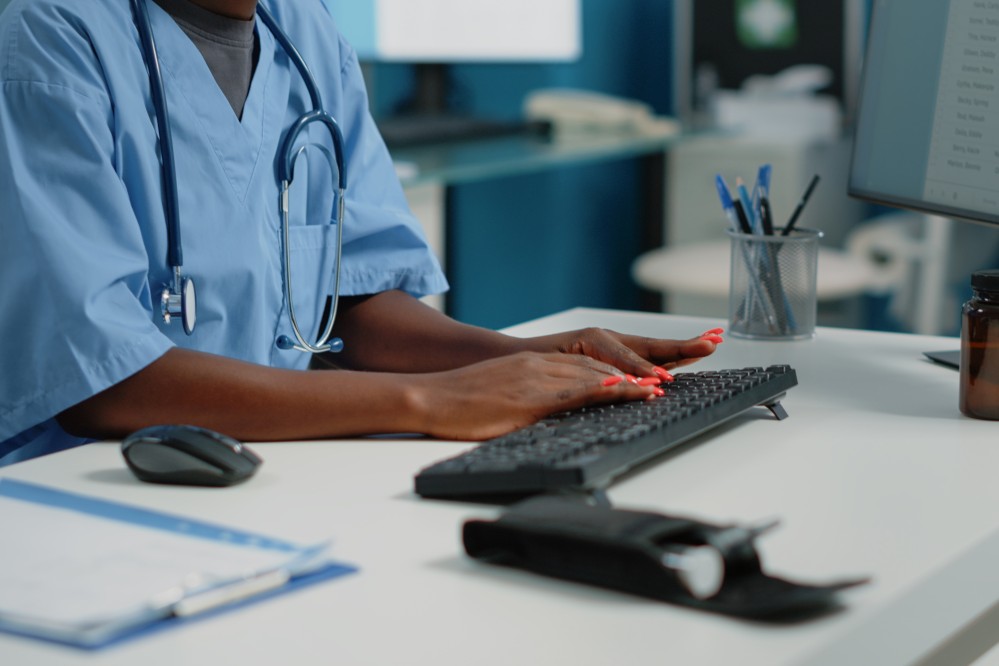 Becoming a medical assistant is ideal for individuals who don't want to spend years in college getting a medical or nursing degree. The American Institute of Alternative Medicine (AIAM) offers a medical assisting (MA) program that can be completed in as little as nine months and will open the door to a myriad of job opportunities in settings like hospitals, clinics, outpatient facilities, and so on.
The steps to becoming an MA are pretty straightforward. You first need to get a high school diploma or GED, then apply for an MA program, get an internship, and obtain a certification. Continue reading to learn more about these steps.
Earn your high school diploma or GED
Getting a high school diploma or a GED is an essential part of this process. During high school, it is preferable to prioritize scientific and math courses that will help you prepare for a future as an MA, such as biology, chemistry, physics, statistics, algebra, and related electives.
Volunteering in a local clinic or physician's office is also beneficial because it will improve your candidacy for postsecondary education programs and provide you with other benefits.
Complete a medical assisting program
After the successful completion of high school, the next step is doing thorough research into MA programs. When going through different institutions, look into the following factors: cost, time commitment, curriculum, teaching and training techniques, financial aid options, career placement record, and so on. This can be a lot to handle, so we recommend contacting the institution directly to find out how they can meet your specific requirements and goals.
Completing a medical assisting program will be a good choice if you have other responsibilities and can't put years into training. You can complete a medical assisting program at AIAM in just nine months. Moreover, with the right program, you can also take internships that will provide you with hands-on experience.
Build medical assisting experience with an externship or internship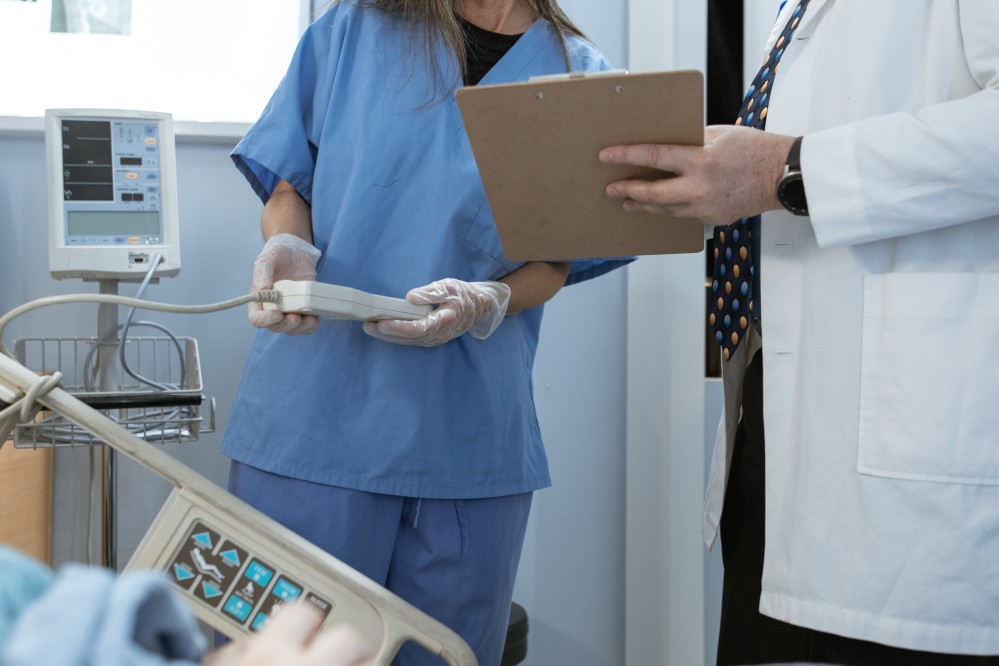 No amount of educational experience can match the benefits of really getting out there and putting what you've learned in the classroom into practice. With an MA internship, you'll be doing the work you're preparing for.
Many businesses use internships to transform interns into future employees. By demonstrating your talents on a daily basis, you'll be proving that you can perform the work and expressing how qualified you are for the position in a way that a resume and job interview alone could never compare. And most importantly, you'll be able to create a networking circle.
Moreover, you will undoubtedly feel more accomplished and have a better grasp of the industry if you participate in a medical assistant internship.
Earn a medical assisting certification
While an MA certification is not always required, many factors demonstrate its importance.
Certification increases your employability and career options; it shows your employer that you have the information and skills required to do the job. Furthermore, it confirms your commitment to providing high-quality patient care and shows your dedication to excellence, especially in states where certification is optional.
But how can you become a certified medical assistant? After you have completed your MA program, you'll have to sign up and take your MA certification exam. By passing this exam, you'll become a certified MA which will help you land your dream job!
Apply for positions
Once you feel ready to officially become part of the healthcare team, you should start applying for MA job positions. There are many ways to start looking for jobs, including different job portals. However, creating a strong networking circle during internships is crucial. Individuals with whom you work during internships could be your potential employers, so do your best to impress them.
Keep your certifications current with continuing education
Medical assisting certifications don't remain valid permanently. To better ensure continuing competency and knowledge and thus provide better patient care, you need to keep your certifications current with continuing education. However, if you're not eligible to recertify with continuing education, you might need to sit an exam.
Keeping your certification current is crucial to being a strong candidate for new opportunities or promotions within your existing clinic.
Skills and Abilities Required To Become a Medical Assistant
After enrolling in an MA program, you need to make sure to study hard, attend all classes, and pay attention from day one since every skill and piece of knowledge counts.
To become successful in the field, you must attribute your time to learning and mastering the following administrative and clinical skills:
Communication
Customer service
Listening
Comprehension
Reading
Terminology
Writing
Technology
Treatment, etc.
The Importance of IT Skills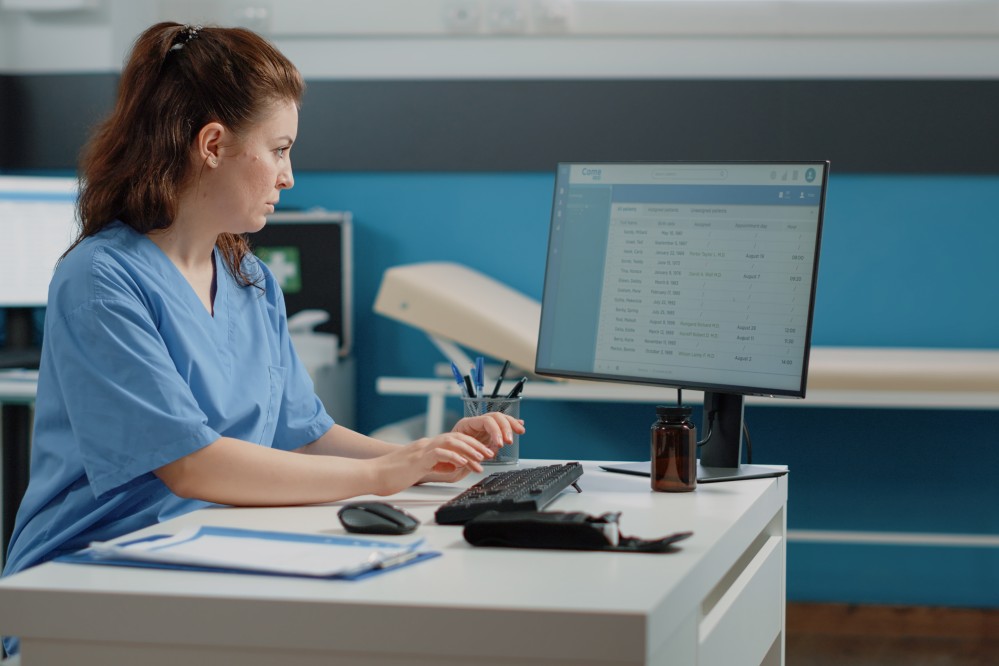 Both administrative and clinical tasks require MAs to be skilled in a wide range of technology and tools. You must be proficient in billing, scheduling, and bookkeeping software. Since most healthcare institutions use electronic health records to manage important data, you should be able to process everything correctly
What To Do After Becoming a Medical Assistant
After all the hard work and effort, you'll finally have the opportunity to put your wisdom and skills into practice. You'll be able to get off to a good start with the knowledge you receive in your medical assisting program, the confidence you gain from passing your exams, and the experience you gain through internships or externships.
Receive on-the-job training and settle in
After completing all the steps and getting the position, you're ready to receive on-the-job training and demonstrate your skills. Training occurs at the workplace when an experienced team member instructs you on executing specific tasks while monitoring you. This will help you grasp all the tasks better and learn all you need about the surroundings and work environment.
Think about your long-term career path
Medical assisting can be your stepping stone to other healthcare professions. With extensive training in a specific area, you can advance to more challenging careers, such as office management or clinics that cover a certain community or specialize in a specific medical issue.
The Bottom Line
Becoming a medical assistant requires focus and effort. Depending on the certification level you want to earn, becoming an MA can take anywhere from nine months to years of coursework and practical training. During this time, you'll pick up the necessary knowledge, skills, and clinical techniques that will come in handy in the future.
Are you ready to start your MA journey? Explore our MA program now by clicking here!