Alternative medical treatments are becoming popular among patients who are no longer satisfied with pills and other medical procedures. Luckily for those in need of treatment, medical options are expanding. One way that is happening is through the implementation of medical massage therapy.
But what is a medical massage? In simple terms, a medical massage is an option that might be helpful in your health recovery journey. Curious to learn more about types of medical massage and its benefits? Keep reading!
What Is a Medical Massage?
A medical massage is a standard medical treatment for various medical conditions. A medical massage is an alternative form of healing. It is an outcome-based treatment that allows the masseuse to create personalized sessions to achieve a specific goal.
To better understand its purpose, let's go through a comparison between traditional and medical massage.
What Is the Difference Between a Traditional and Medical Massage?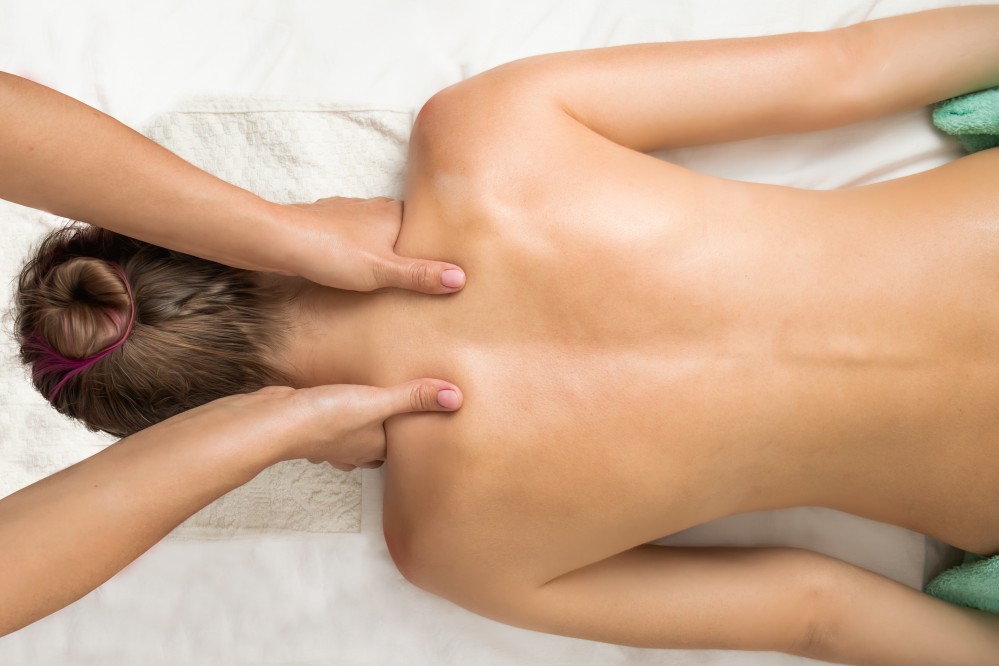 Confusing a medical massage with a traditional one is quite usual for many people. Well, at its core, a masseuse applies pressure to your body in both scenarios. The main difference, however, lies in two factors. With that being said, let's take a detailed look at each of them.
Medical massage is based on results. A medical massage concentrates on a medical necessity in addition to stress reduction and relaxation. It's frequently used to address different health issues, manage pain, lower inflammation, boost circulation, alleviate nerve compression, enhance flexibility, and promote digestion. On the other hand, traditional massage mainly focuses on relaxation and stress reduction without expanding into other medical areas for possible treatment.
How your session is organized depending on your unique needs is another way the two kinds of massage differ. Think about how a professional runner could seek a medical massage to manage a challenging injury throughout the year. On the other hand, whiplash can cause someone who has been in a vehicle accident to have entirely different demands.
Because of these variations, medical masseuses need to approach your visits keeping in mind your particular demands. Even though a traditional spa masseuse has received education in the art of massage, medical massage specialists have extra education and training, which enables them to offer sophisticated care for your health.
What Kinds of Conditions Can a Medical Massage Therapy Treat?
Massage therapy is increasingly regarded as an effective treatment for chronic pain and other health issues. In addition to providing comfort, a medical massage offers relaxation and has little-to-no adverse side effects. Now that you know that getting a massage is more than a good experience, you must be curious about its specific benefits. So, let's name some conditions medical massage therapy can treat:
Strained muscles
Sciatica
Carpal tunnel syndrome
Headaches
Tendonitis
What Are Some of the Medical Massage Techniques?
Clients can benefit greatly from a variety of medical massage treatment techniques. Some massage techniques frequently used and suggested for patients who choose medical massage to reduce their symptoms are briefly described below.
Swedish massage is one of the most popular therapeutic techniques used in the medical massage industry. Massage therapists use gentle to medium pressure on their clients' muscles, ligaments, and tendons. Applying this much pressure while using lengthy gliding strokes is a great technique to promote blood flow and circulation.
The fundamentals of Traditional Chinese Medicine are the foundation of Asian Bodywork Therapy (ABT). To treat the body's energy channels, balance the body's energy flow, and restore it—it employs traditional Asian pressure, movement, and manipulation techniques.
Physical therapy is frequently used to treat myofascial pain syndrome. This chronic condition is caused by sensitivity and tension in your myofascial tissues. All of the muscles in your body are surrounded and supported by these tissues. The "trigger points" in your myofascial tissues are typically where the pain first appears. During a session, your massage therapist massages the myofascial to target stiff or tightened areas.
Other medical massage techniques include:
Neuromuscular Therapy & Deep Tissue
Lymphatic Drainage
Prenatal & Maternity Massage
Reflexology
What Are the Benefits of a Medical Massage?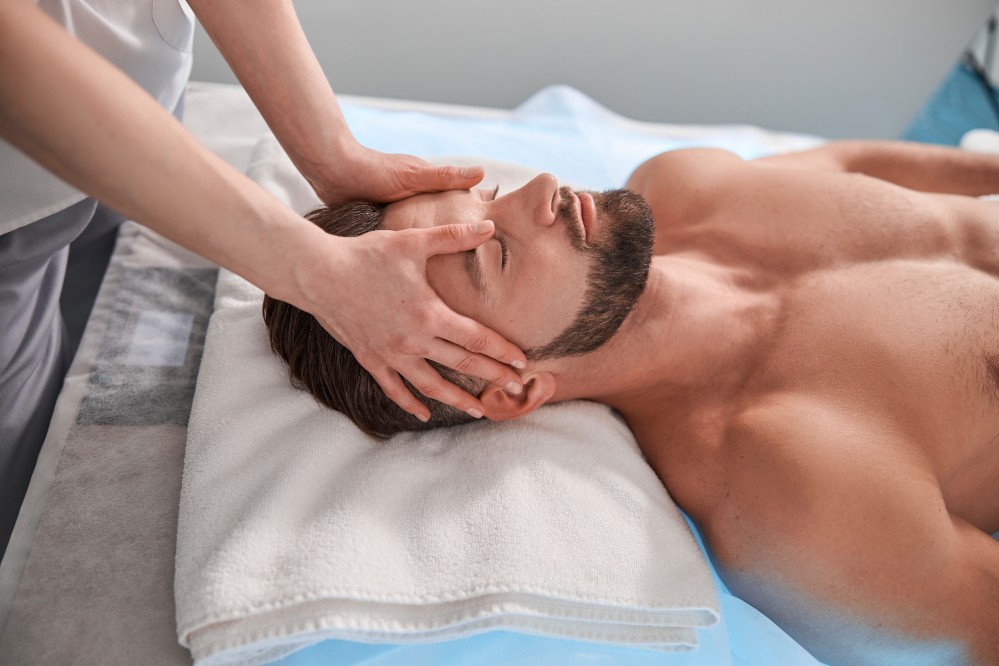 Massage treatments are no longer limited to spa days and weekend getaways. They can become an important part of your routine, especially if you suffer from various medical conditions. Medical massage is advantageous in a lot of different ways. It treats your entire body, mind, and soul.
Several advantages of medical massage are listed below:
Helps reduce inflammation and pain;
Deactivates myofascial trigger points;
Helps with digestion;
Calms the nervous system;
Improves posture;
Helps in preventing future chronic pain conditions;
Improves flexibility and range of motion;
Releases sore and tense muscles, etc.
Find Real Pain Relief at Our Holistic Wellness Center!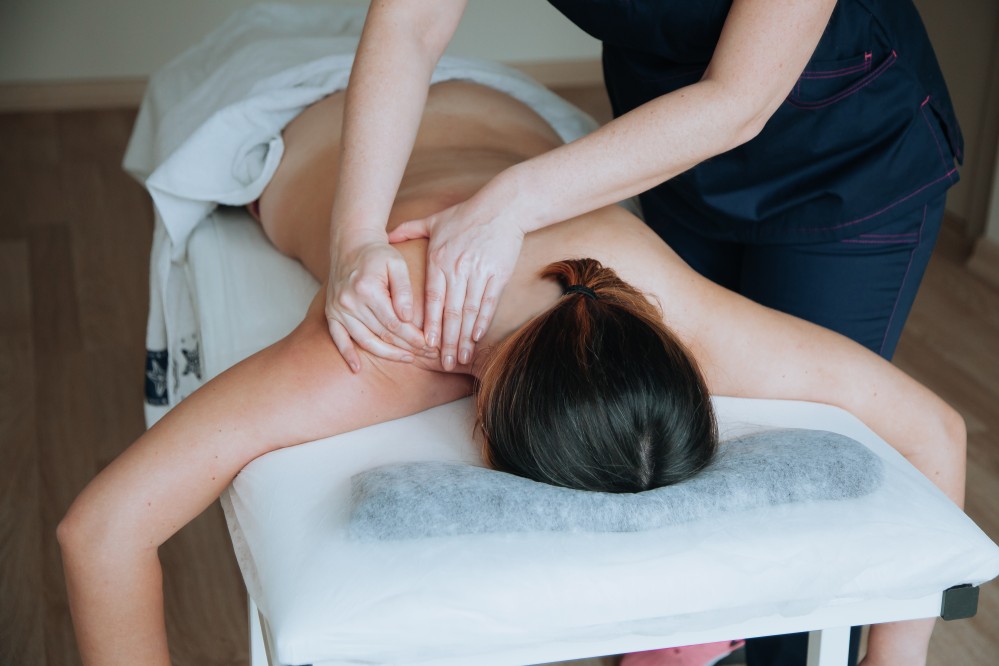 People nowadays are putting a greater emphasis on their health than ever before. Because of this, traditional and medical massages are gaining recognition and have become essential to our healthcare system.
Find a skilled massage therapist with expertise in treating clients with your relevant problems. Remember that with the proper care, your body will become more powerful, recover, and perform at its best!
At the American Institute of Alternative Medicine (AIAM), we are dedicated to offering the highest quality of service and assisting individuals in improving their general health and wellness. To fulfill each person's unique needs, we offer the services below:
Swedish Massage
Asian Bodywork
Neuromuscular Therapy & Deep Tissue
Myofascial Release
Lymphatic Drainage
Prenatal & Maternity Massage
Reflexology
Contact us to make your first medical massage appointment and experience its amazing benefits.
Explore Our Massage Therapy Program
Massage therapy can be a fantastic option if you're looking for a profession that allows you to assist others through a holistic approach that unites the mind and body and concentrates on treating the patient's conditions.
The on-site medical massage therapy clinic run by AIAM and the new internship clinics give students the hands-on training necessary to begin their careers as massage therapists.
Contact us for additional information about our massage therapy program and seize your chance for professional achievement at AIAM.