Welcome to our comprehensive guide on how to become a NICU nurse, where we will walk you through each step of this rewarding career path.
The Neonatal Intensive Care Unit (NICU) is a specialized nursing field where professionals care for critically ill or premature infants. The delicate nature of these tiny patients calls for nurses who possess not only exceptional clinical skills but also a unique blend of empathy, emotional strength, and adaptability.
If you're passionate about making a difference in the lives of these vulnerable newborns and their families, then pursuing a career as a NICU nurse might be the perfect fit for you. In this step-by-step guide, we'll explore the necessary education, certifications, and experiences you need to become a successful NICU nurse. So, let's embark on this life-changing journey together and discover the essential steps to fulfill your dream of becoming a NICU nurse.
What Is a NICU Nurse?
A NICU nurse, or Neonatal Intensive Care Unit nurse, is a specialized nursing professional who cares for newborn infants experiencing critical health issues or premature birth. These nurses work in neonatal intensive care units within hospitals or medical facilities, providing crucial medical care and support to these vulnerable infants during the earliest stages of their lives.
NICU nurses are responsible for monitoring the infants' vital signs, administering medications, providing nutritional support, and assisting with medical procedures, such as intubation or umbilical line placement. They also collaborate closely with neonatologists, respiratory therapists, and other healthcare professionals to develop and implement individualized care plans for each infant.
In addition to their clinical duties, NICU nurses play a vital role in supporting the families of these newborns. They educate and guide parents through the challenges of having a critically ill or premature infant, offering emotional support and answering their questions to help them navigate this difficult time.
Overall, NICU nurses possess a unique combination of specialized skills, knowledge, and compassion, making them an indispensable part of the healthcare team that cares for these fragile patients.
Steps To Becoming a NICU Nurse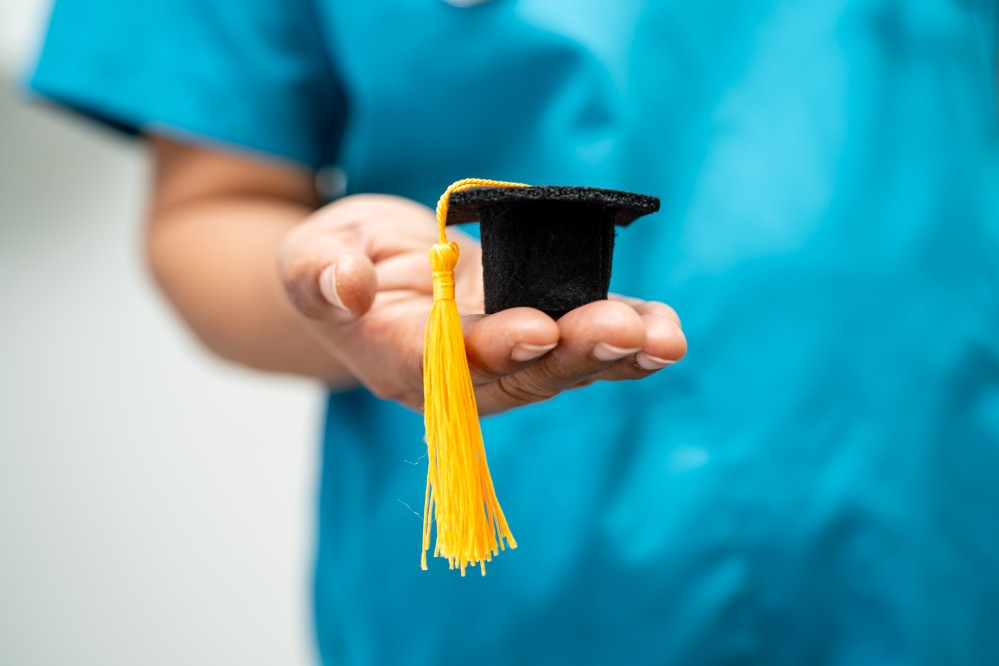 Embarking on a career as a NICU nurse is both fulfilling and demanding, offering an opportunity to make a significant impact on the lives of vulnerable newborns and their families. This profession requires unwavering commitment, perseverance, and targeted education. To pursue your passion for becoming a NICU nurse, adhere to the following steps:
Obtain an ADN or BSN degree
The first step towards becoming a NICU nurse is to earn a nursing degree. You can choose to pursue an associate degree in nursing or a bachelor of science in nursing, both of which can qualify you to take your state's nursing licensure exam.
However, keep in mind that some NICU units prefer bachelor's degree holders for these positions. So, it's highly recommended that you consider pursuing a BSN degree to increase your chances of landing a job in a neonatal unit.
Pass the NCLEX-RN license exam
After obtaining a nursing degree, you must pass the NCLEX-RN exam to get an RN license. The NCLEX-RN exam is a computerized adaptive test that assesses your knowledge, skills, and abilities to provide safe and effective nursing care.
Once you successfully pass the NCLEX-RN exam, you can apply for state licensure to practice as a registered nurse. Each state has its requirements for licensure, but most require candidates to submit an application, pay a fee, and pass a criminal background check.
NICU nurses must maintain their licensure and certification by meeting continuing education requirements. Continuing education ensures you are up-to-date with the latest developments in neonatal care and can provide safe and effective nursing care to your patients.
Gain experience in neonatal care
Gaining experience in neonatal care is a crucial step in becoming a NICU nurse, as it helps you develop the necessary skills and expertise to provide high-quality care for newborns in critical conditions. To acquire this experience, consider the following options:
Clinical Rotations: During your nursing program, choose clinical rotations that focus on neonatal or pediatric care. This will provide you with hands-on experience in caring for infants and an understanding of the unique challenges in this specialized field.
Volunteer Work: Seek out volunteer opportunities in hospitals or medical facilities with neonatal units. Volunteering in these settings can offer valuable insights into the daily responsibilities of a NICU nurse and help you build connections with healthcare professionals in the field.
Obtain an Entry-Level Nursing Position: After obtaining your nursing license, consider applying for entry-level positions in pediatric or neonatal care settings. Working in these environments will help you gain the practical experience necessary for a career in neonatal intensive care.
Professional Networking: Join nursing organizations, attend conferences, and participate in seminars related to neonatal care. These activities can help you stay updated on the latest advancements in the field and connect you with professionals who can offer guidance and support on your career path.
Pursue Continuing Education: Further your knowledge by taking continuing education courses focused on neonatal care. This will not only enhance your skillset but also demonstrate your commitment to the field, making you a more competitive candidate for NICU nursing positions.
Pursue certifications in neonatal care
Earning certification as a neonatal nurse is also an essential step. Several private organizations offer certifications relevant to neonatal nursing, including resuscitation, electronic fetal monitoring, neonatal and pediatric transport, and advanced cardiovascular life support. These certifications demonstrate your expertise and commitment to providing high-quality care for critically ill or premature infants.
NICU Salary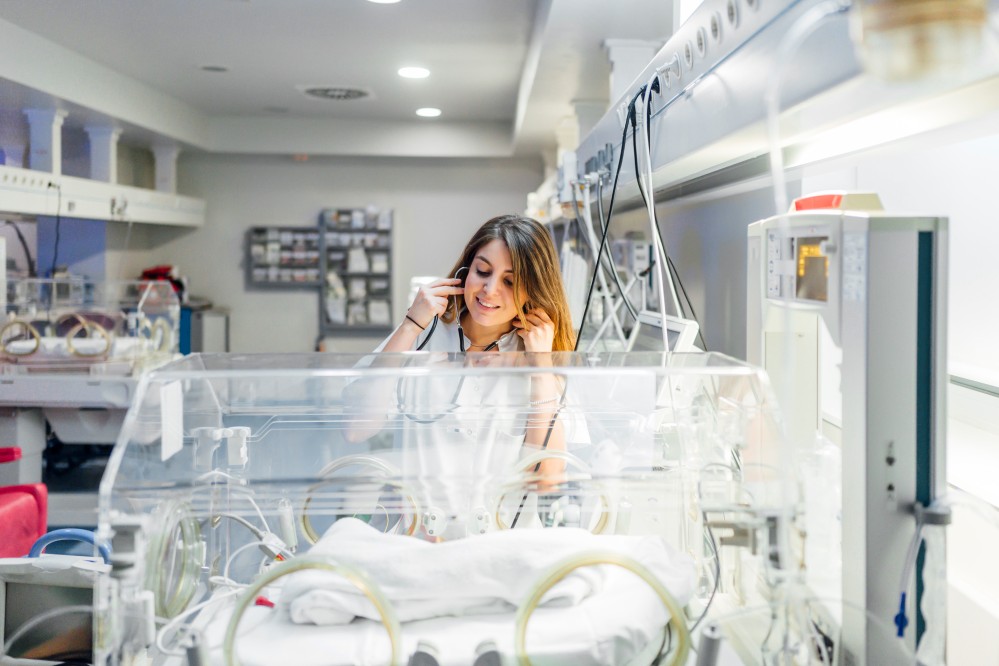 It is worth mentioning that besides the opportunity to make a significant difference in the lives of vulnerable newborns and their families, these healthcare professionals also earn competitive salaries. According to recent data, NICU nurses can expect to earn an average salary of around $129,142 per year. The average salary can vary depending on the location, education, and experience.
The top ten highest-paying states for NICU nurses are as follows:
Tennessee $140,003
Hawaii $136,681
Nevada $135,197
Massachusetts $134,906
Minnesota $133,812
Connecticut $132,915
Rhode Island $129,690
Oregon $129,477
Washington $129,296
Alaska $128,758
The top ten lowest-paying states for NICU nurses are as follows:
Montana $108,550
West Virginia $108,244
Missouri $107,688
Louisiana $107,130
Pennsylvania $105,671
Texas $105,596
Alabama $99,009
North Carolina $95,743
Florida $93,259
Georgia $91,090
Conclusion
Becoming a neonatal nurse is a challenging yet advantageous career choice for those passionate about caring for infants in intensive care. With the right experience and certifications, neonatal nurses can significantly impact the lives of their patients and their families, providing them with the best care and support during their most vulnerable moments.
Are you ready to make a real difference in people's lives and pursue a rewarding career in nursing? The American Institute of Alternative Medicine (AIAM) offers comprehensive nursing programs that prepare you for success in the healthcare industry. Take the first step towards your future by applying now and joining our community of dedicated healthcare professionals.
Frequently Asked Questions About Neonatal Nurses
Is NICU nursing stressful?
NICU nursing is a challenging and demanding field that requires exceptional skills and compassion. These specialized nurses care for newborns who need critical care due to various medical conditions.
The NICU environment is fast-paced, and the stakes are high. Caring for tiny, fragile lives can be overwhelming, and the stress can be significant. From monitoring vital signs and administering medications to providing emotional support to families, NICU nurses are constantly on the move, facing life-and-death situations daily.
Despite the stress and emotional toll, NICU nursing can also be incredibly rewarding, as nurses witness miracles and help families through some of the most challenging times of their lives.
What is the difference between a neonatal nurse and a pediatric nurse?
Neonatal and pediatric nurses specialize in caring for infants and children but work in different areas of expertise. Neonatal nurses focus on caring for newborns, particularly those who are premature, have congenital abnormalities, or require intensive care. They work in neonatal intensive care units (NICUs) and specialize in critical care for vulnerable newborns requiring constant monitoring.
On the other hand, pediatric nurses work with infants, children, and adolescents up to the age of 18. They work in various settings, such as hospitals, clinics, schools, or community health centers. They also work on promoting healthy growth and development.
What career advancement opportunities are available for neonatal nurses?
As a neonatal nurse, several career advancement opportunities are available, including obtaining additional education and training, pursuing leadership roles, and specializing in a particular area of neonatal care. One exciting advancement opportunity for neonatal nurses is becoming a nurse practitioner, which allows them to provide primary care to newborns and infants.
Another option is to become a neonatal clinical nurse specialist, where you can develop and implement specialized care plans for infants and their families.
Additionally, you may consider pursuing a management or administrative role within a neonatal unit, where you can lead and mentor other nurses and healthcare professionals. With the ever-growing demand for neonatal healthcare, the opportunities for career advancement in this field are endless.
Whether you aspire to provide direct patient care or lead a team of healthcare professionals, neonatal nursing offers a rewarding and fulfilling career path.